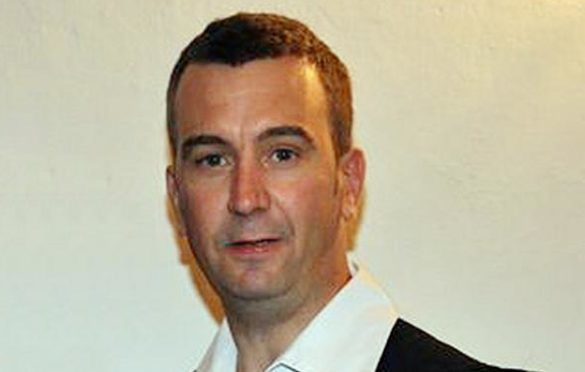 The capture of two notorious British jihadis could hold the key to bringing the body of murdered Perth aid worker, David Haines, back to his family.
Extremists Alexanda Kotey and El Shafee Elsheikh were caught by Kurdish forces last month and have been cooperating with US intelligence services.
They were part of the IS execution group, dubbed "The Beatles", which also included Mohamed Emwazi – the Brit who become known to the world as Jihadi John – and is said to have included a fourth man, Aine Davis.
American officials said the captured pair have given interrogators the "best breakthrough" yet regarding the burial sites of Mr Haines, Manchester aid worker David Henvey and three American victims.
All five were victims of the four Londoners, who filmed their barbaric executions and then released the footage to a horrified world.
Mr Haines, a 44-year old father of two from Scone and former Perth Academy pupil, had been held captive by the group for 18 months prior to his death at their hands.
He had dedicated his life to helping those in need in some of the world's most dangerous places and had worked with victims of conflict in the Balkans, Africa and the Middle East.
Mr Haines was just ten days into a mercy mission to Syria with the French aid charity ACTED, when he was kidnapped along with Italian aid worker Federico Motka, on March 12, 2013.
He was executed by the group, in September 2014, along with Mr Henvey, 47, and Americans James Foley, 40, Steven Sotlof, 31, and Peter Kassig, 31.
Now, with two of their killers apparently cooperating with authorities, there is hope that their bodies may be recovered and given a proper burial.
Speaking to The Scottish Mail on Sunday, Mr Haines' daughter, Bethany, 20, said leaked details of the interrogation were "great news".
"There has always been the promise from the Foreign Office that they would find some remains at some point.
"It is good that they are actually cooperating.
"They are probably not doing it out of decency but out of fear that they will go to Guantanamo, but it is good all the same.
"I have always hated the thought of him buried in a shallow grave in a place he doesn't know.
"Bringing him home will give me peace of mind. He could be brought back to his own country and his family could visit him."
Mohamed Emwazi was killed by a drone strike in 2015. Aine Davis is currently in prison.