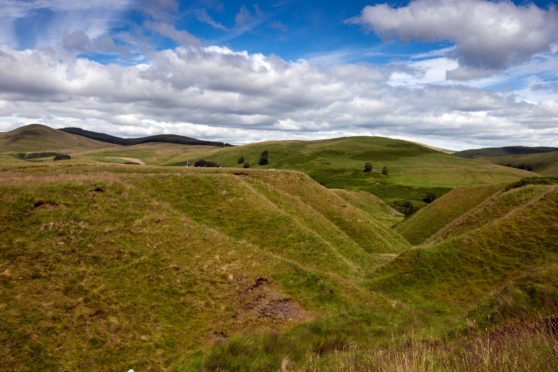 Members of the Ochils Mountain Rescue Team turned a training exercise into a mercy mission on Sunday after a walker called for help.
The casualty, who was enjoying a day out with a friend, is said to have slipped on ice and taken a tumble near to the Glenquey Reservoir in Perth and Kinross.
The resulting injury left them incapacitated and, miles from aid, resulted in a swift call to the emergency services.
Police Scotland sent officers to the scene, near Glendevon, shortly after midday.
The force was also in swift contact with the rescue team who, as chance would have it, already had members nearby.
A spokesman for Police Scotland said the injured male's walking companion had raised the alarm.
"The casualty appears to have slipped on ice and sustained an ankle injury that left them unable to continue," he said.
"The Ochils Mountain Rescue Team were in the area and so we were able to call upon them to assist us.
"Thankfully the injury appears to have been relatively minor."