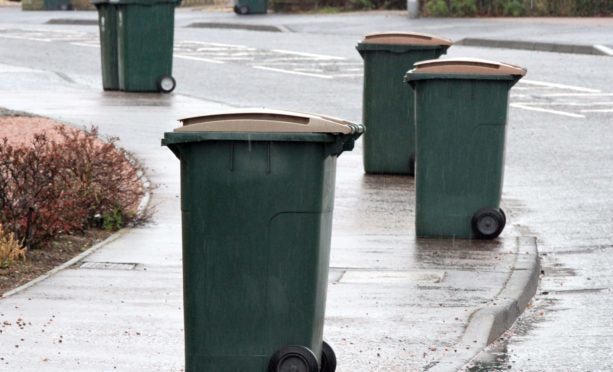 Council chiefs have been urged to ditch a highly controversial new bin tax, amid claims the scheme was given the go-ahead without full consultation.
Nearly 2,000 residents have signed a petition against Perth and Kinross Council's plan to introduce an annual £25 payment for curbside collections of garden waste.
The new charge comes into force in April. The council has paid a London firm £53,000 to arrange a letter drop to alert households, as well as pay for the permits.
This week, councillors will consider increasing the cost to £30 as part of a new budget plan. If approved, the move would save the local authority an estimated £180,000.
Perth and North Perthshire MP Pete Wishart has written to environment services boss Barbara Renton and asked her to abandon the plan.
"I have been contacted by a number of my constituents to raise points about the proposed Tory bin tax," he said. "Given the strength of feeling behind the objections to this tax, I really feel that Perth and Kinross Council should have given this decision more scrutiny.
"I know that objectors really feel that the public should have been consulted on this controversial tax before they started to spend public money administering it."
The SNP MP said: "I have serious concerns about how Perth and Kinross Council plan to police this permit system and about the impact it may have on our current rates of recycling.
"The council has made good progress to date on recycling and I would hate to see this take a step backwards."
The new charge has gone down particularly badly with people in North Muirton. Residents there have been mowing grass on council-owned verges, after the local authority stopped cutting it fortnightly.
They feel they are being charged to get rid of the council's own cuttings.
Mr Wishart said: "I would seriously urge the council to think again about this. I have not yet been contacted by anyone to express support for these proposals and I hope that Perth and Kinross Council do the right thing and reconsider."
A council spokeswoman said the new charge was agreed at budget talks in February last year. "In the current economic climate, councils must make difficult financial decisions," she said.