As ABF The Soldiers' Charity marks its 75th anniversary at this year's Cateran Yomp in Perthshire, Michael Alexander found out about the difference the charity makes to veterans of all ages.
It is the epic endurance challenge that will push a record 1,100+ people to their limits both mentally and physically when hundreds of teams – military, civilian and corporate – take on a walk of up to 54 miles in 24 hours.
But as the ninth Cateran Yomp is staged through some of the most stunning, rugged and remote parts of the Perthshire and Angus glens on June 8-9, it will also raise vital funds for ABF The Soldiers' Charity which is celebrating its 75th anniversary.
The Army Benevolent Fund, as it was then known, was formed in the wake of D-Day in 1944 to ensure that soldiers returning from the Second World War and campaigns such as Normandy, received the welfare support that had been so sorely lacking for those returning home in 1918 at the end of the First World War.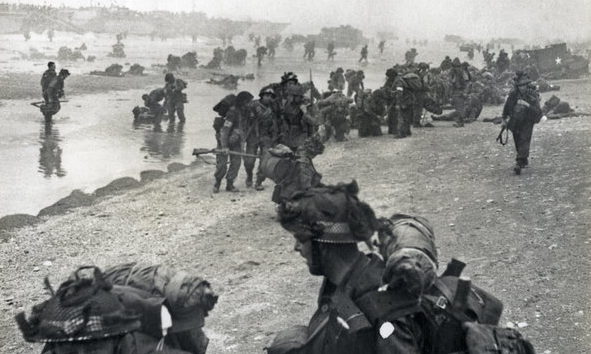 The charity's first-ever public campaign was fronted by Field Marshal Montgomery, who said: "We owe a debt to these men, and to the families of those who have fallen. Please do all you can to help those who have done so much for their country during the war and who now require help in the peace. I feel sure you will not let them down."
While the name changed from the Army Benevolent Fund to ABF The Soldiers' Charity following a re-branding exercise a decade ago, its central purpose remains the same – to honour that debt and to ensure that all soldiers, veterans and their immediate families can live a life of independence and dignity.
However, despite being ranked top in the UK four years in a row as the most trusted charity in the third sector, Brigadier (Retd) Robin Bacon, ABF The Soldiers' Charity Chief of Staff, told The Courier that the charity's brand recognition is "still not great" – something that he hopes the spotlight surrounding this year's Yomp will help address.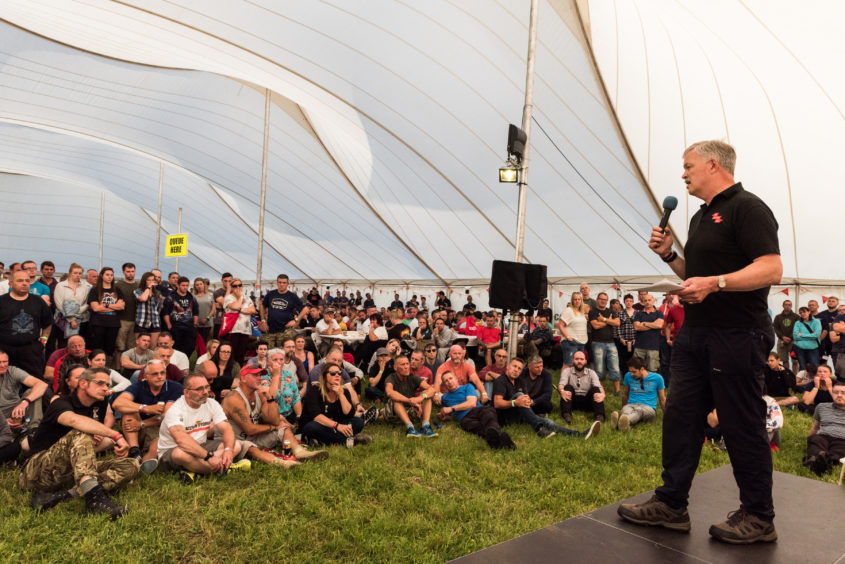 "It's ironic that here we are being first in being trusted," said the former Royal Logistics Corps officer who retired from the Army to head up ABF in 2010.
"But actually we are still 127th or 128th for brand recognition. Everyone has heard of the (British) Legion, everyone has heard of Help for Heroes, but they either haven't heard or don't clock our name."
In the past year alone, ABF The Soldiers' Charity has provided support to around 70,000 British Army soldiers, veterans and their families in 62 countries across the globe.
The youngest person they supported was two-years-old and the eldest was 106.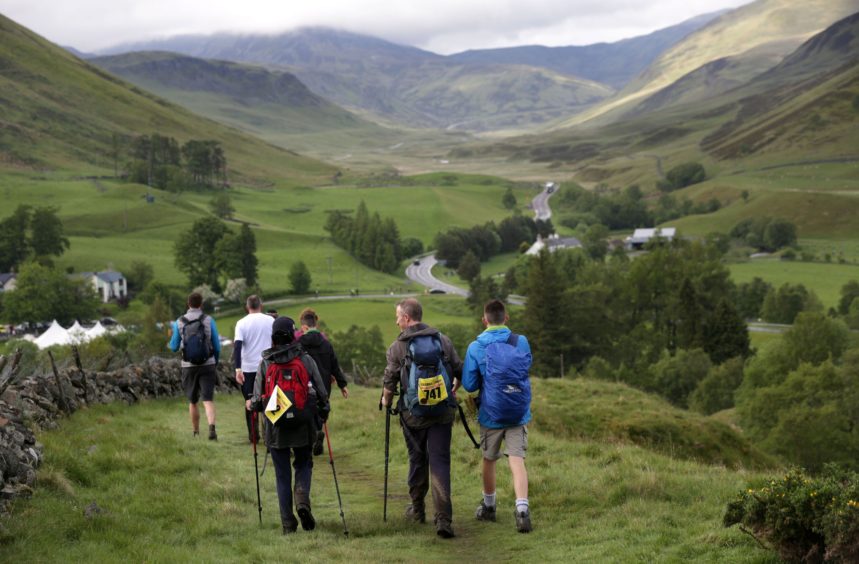 The charity has been proud to assist 38 Second World War veterans this year – as well as funding 85 other charities and organisations that help the Army family at large.
Brigadier Bacon said a debt was owed to those who served in the D-Day landings and Normandy campaign, and in all subsequent conflicts.
However, a debt was also owed to those who continue serving today.
Brigadier Bacon joined the army in 1978 and was commissioned for 32 years.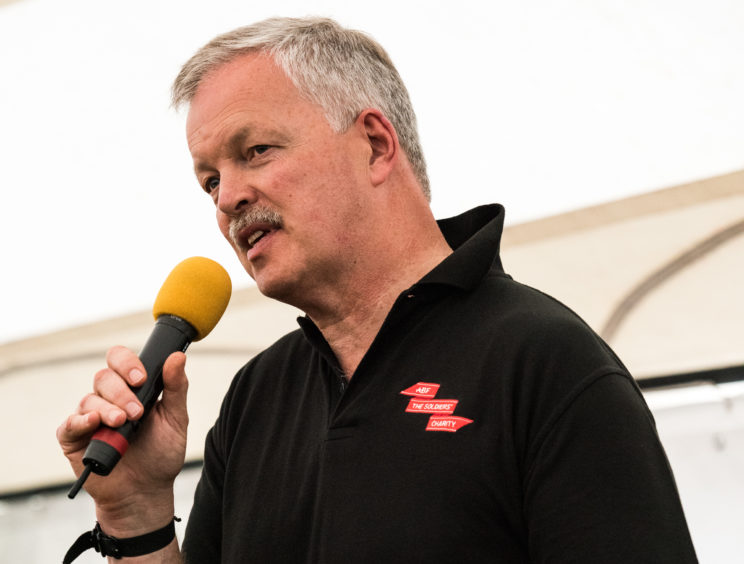 Joining the Royal Corps of Transport, which became the Royal Logistics Corps, he enjoyed the global travel opportunities – serving in the UK, Germany, southern Africa, Belize, Falklands and Hong Kong with which he has a particular affinity. He also did a tour of Bosnia in the mid to late 1990s with NATO.
By the time the second Iraq and Afghanistan conflicts started in the 2000s, he was a senior staff person in the MoD, spending his latter years working on operational welfare, casualty and prisoners of war issues.
When he left the Army and joined ABF in 2010, he and colleagues began looking at organising a potential yomp event. It was the model employed by the Yorkshire Three Peaks Challenge that impressed them most whereby participants were well-looked after and entertained at checkpoints while raising cash through sponsorship.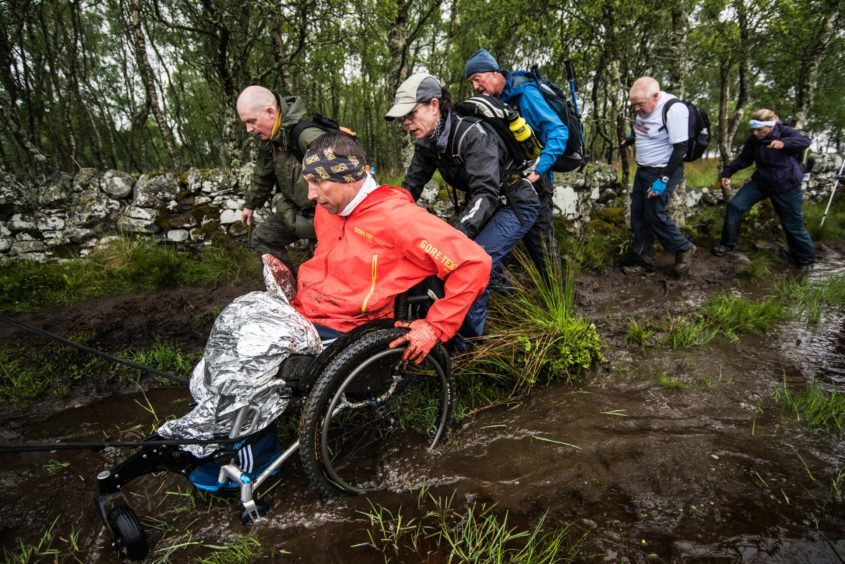 So far this financial year (2018-19) The Soldiers Charity have helped with 765 cases in Scotland, totalling £610,500.
Over the last five years (2014-19) the charity have assisted with over 3,600 cases in Scotland, totalling over £2.4 million.
From 2011/12 to 2018/19 they helped with over 6,500 cases in Scotland, totalling over £4.8m.
Much of the support provided has been possible because of the ongoing fundraising that takes place via the growing profile of The Cateran Yomp which has raised over £3 million raised in the eight years it's been running.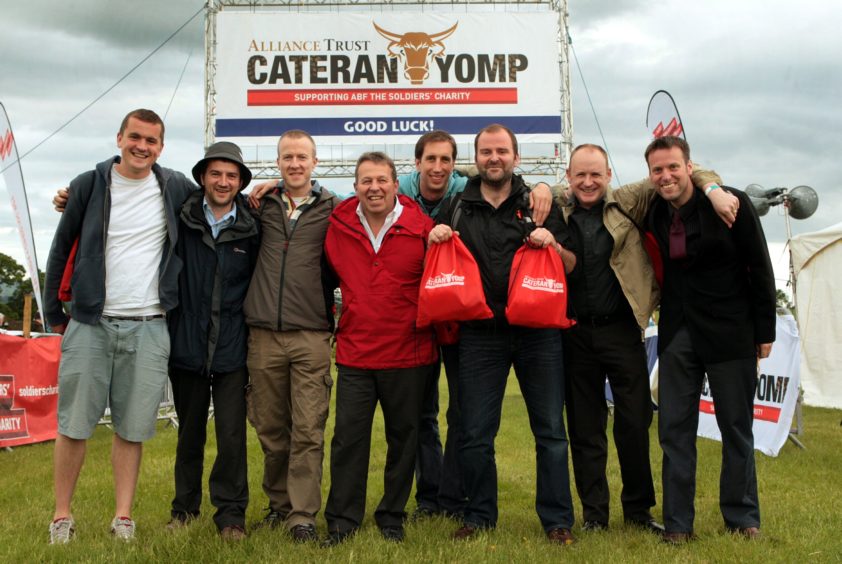 With support for the charity all about confidence and trust, Brigadier Bacon, who will be helping staff water stops during the yomp, said belief in the charity's work was self-evident. At the end of the day, however, it's all about helping people.
Brigadier Bacon added: "If you are a veteran who's got a life shortening disease and you've got six/nine months to live for example, you want your electric wheelchair now – you don't want to wait three months. That's where we come in. In the service charity sector, we are very joined up.
"Between the charities we can work very closely together on one case to ensure the right interventions and to make a real difference."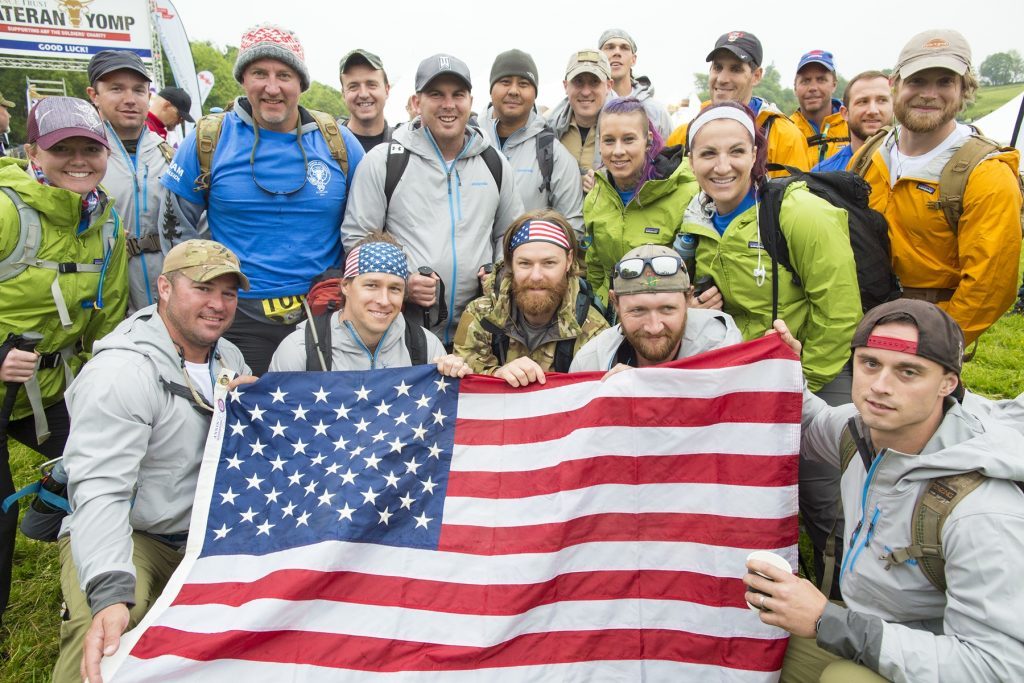 Examples of the type of direct support which has been offered by ABF The Soldiers Charity to veterans of all ages in Scotland include the redesign of a garden to help a veteran with spinal injuries get outside in his wheelchair; a grant to keep the car belonging to a former soldier who suffered a nervous breakdown on the road; financial support to help a veteran battling PTSD and alcoholism to access mental health services; support for college fees to help a badly injured young soldier retrain and a grant to cover the cost of child care for a former soldier and single mother who had secured a place at university to study nursing.
Joseph Connor from Glasgow served in the Battle of Normandy in France 75 years ago, in the same summer that ABF The Soldiers' Charity was formed on August 15 1944.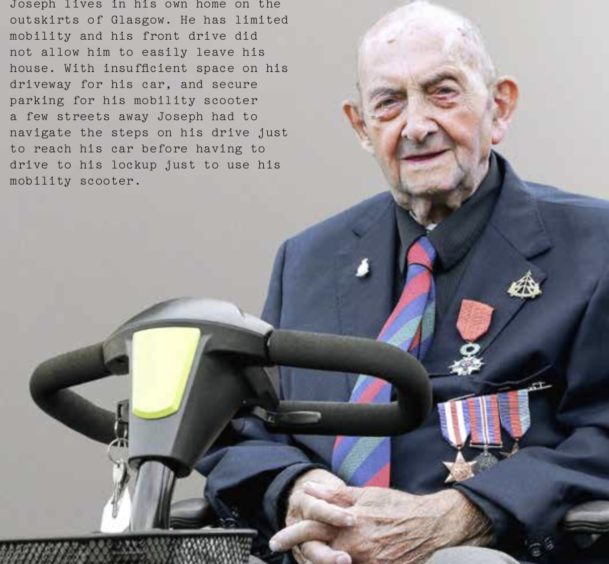 During the Second World War, Joseph was involved in the Allied invasion of Normandy, driving a light armoured vehicle as a trooper in the 15th (Scottish) Reconnaisance Regiment.
His job was to go forward as part of the recce team, fire and pinpoint enemy positions and report back to his unit.
Sometimes he was the front vehicle going towards German held positions.
Joseph, who lives in his own home on the outskirts of Glasgow, has since been awarded the Chevalier de la Legion d'honneur for his part in the liberation of France during the Second World War.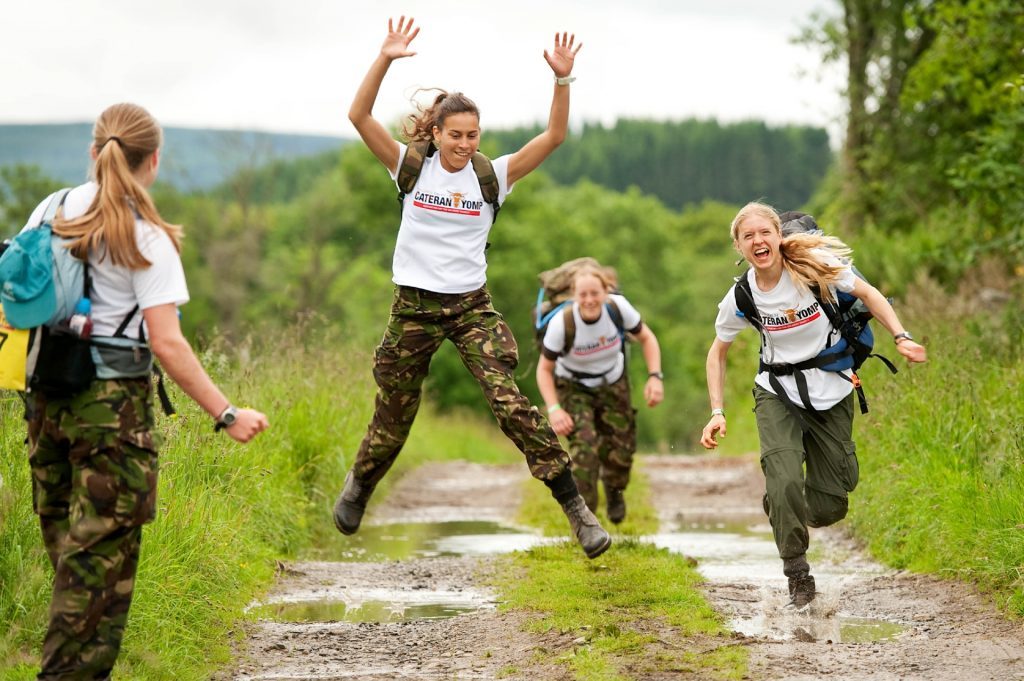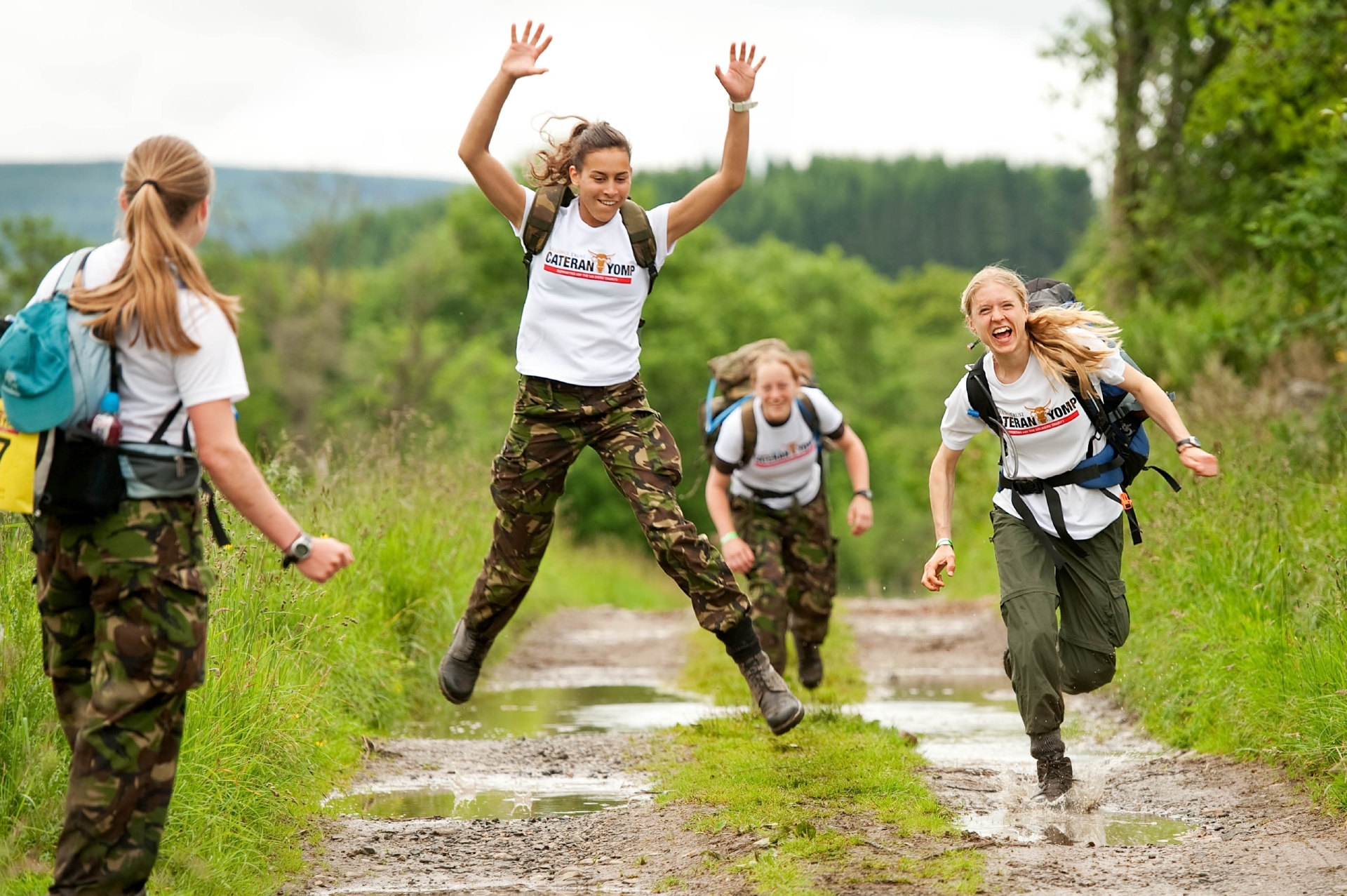 He has limited mobility and his front drive did not allow him to easily leave his house.
With insufficient space on his driveway for is car, and secure parking for his mobility scooter a few streets away Joseph had to navigate the steps on his drive just to reach his car before having to drive to his lockup just to use his mobility scooter.
Joseph approached ABF The Soldiers Charity' through SSAFA and in June 2017 the charity funded the building of a driveway so that he could park his car and mobility scooter right outside his house, without risk of falling on the steps.
This has enabled Joseph to make more trips out and maintain his independence.
Joseph said: "This driveway is amazing. I now have my independence again and can easily get out to the local shops. Thank you."