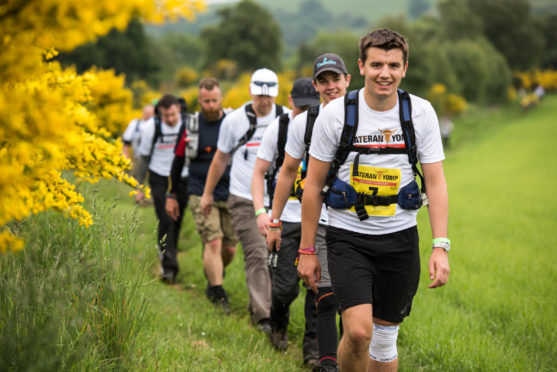 The countdown is on for Yomp 2019 and walkers tackling the gruelling endurance event are hoping the forecast, which promises heavy rain, is wrong.
Even if the heavens do open tomorrow, it's hugely important that participants stay well hydrated as they battle through either 54, 36, or 22 miles of rugged and unpredictable terrain.
The Cateran Yomp raises funds for ABF The Soldiers' Charity and this year more than 1,200 civilians and soldiers have signed up.
Drinking water throughout the day  – to stop dehydration from kicking in – is absolutely essential.
And anyone who has done the Yomp before will remember the words of wisdom given at safety briefings…that your pee should be the colour of Chardonnay, and not Irn Bru!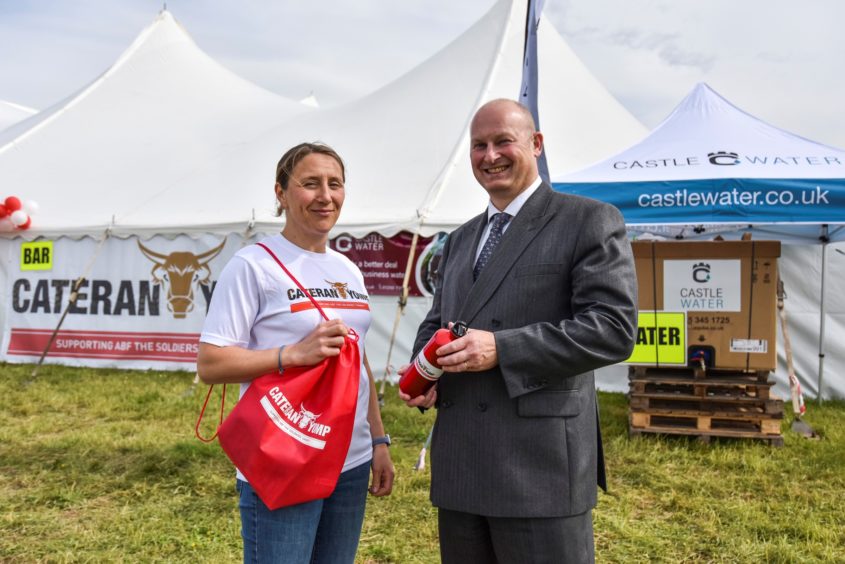 Castle Water, the UK's leading independent water retailer, is sponsoring the Yomp for the second time in support of ABF The Soldiers' Charity and is on a mission to ensure walkers drink up and stay healthy and hydrated.
The company is supplying water stations and encouraging the use of refillable water bottles, which will help to minimise single-use plastic waste.
Not for the faint-hearted, the Cateran Yomp has raised more than £3 million for ABF The Soldiers' Charity – vital funds to help ensure serving soldiers, veterans and their families can lead lives of independence and dignity.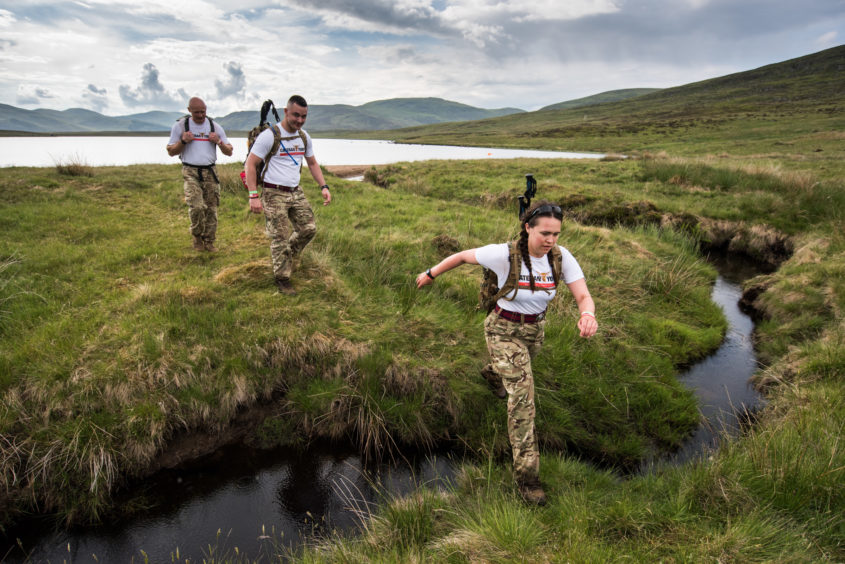 This year's Yomp takes place tomorrow (June 8) in the foothills of the Cairngorm Mountains.
Castle Water CEO, John Reynolds OBE, said: "Castle Water is delighted to support the Cateran Yomp and ABF Soldiers' Charity again this year. Clean, safe drinking water is vital in promoting vitality and well-being.
"It's very important to keep well hydrated during the challenge. This also shows our commitment to reducing unnecessary plastic waste while protecting the spectacular natural environment and wildlife in the iconic Cairngorm National Park.
"We wish everyone taking part the best of luck for the event and in raising funds for this important cause."
Castle Water www.castlewater.co.uk was named as Courier Country's top company of 2018 by the expert judging panel at last year's Courier Business Awards.
Robin Bacon, Chief of Staff for ABF The Soldiers' Charity, said: "Castle Water's refilling stations ensures walkers participating in next weekend's Cateran Yomp will have access to clean, safe drinking water without the need for single use bottles.
"This kind of innovative support is invaluable to us and we are extremely grateful to everyone at Castle Water for getting behind the Cateran Yomp for the second year."
For more details on the Yomp, see soldierscharity.org