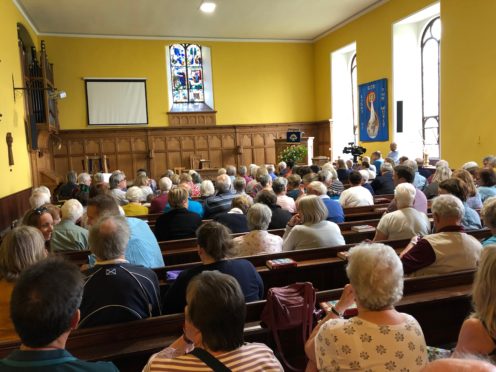 Around 150 people packed into Dunbarney Parish Church on Friday afternoon were promised "full GP services" in August and September when the incumbent doctors leave Bridge of Earn surgery.
News broke earlier in the week the two doctors running the Main Streetsurgery have a month left of their notice to serve, leaving the 3,500 registered patients without a GP from August 31.
NHS Tayside and its Primary Care Trust have been slated for a lack of transparency over the issue.
Earn Community Council treasurer Paul Vallot organised an emergency public meeting at Dunbarney Church Hall but due to the huge crowd of concerned residents, the attendees were shepherded into the church's pews to make room.
Mr Vallot spoke to the crowd, along with Mark Ruskell MSP and Almond and Earn councillor Kathleen Baird, with Liz Smith MSP and the other ward councillors unavailable at such short notice.
Ms Smith has, however, already contacted NHS Tayside demanding action to stop more health services being moved to Perth and Dundee, branding the latest development "a real body blow which we all find unacceptable."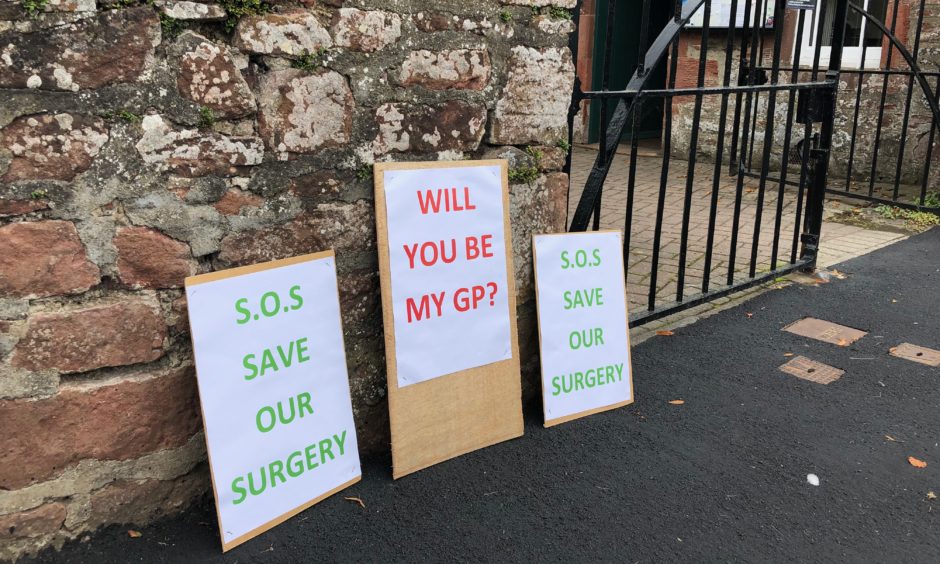 Perth and Kinross Integration Joint Board (IJB) chairman Gordon Paterson was invited but could not attend, instead sending a letter which was read to the worried villagers.
He said: "We are working collectively to address this issue and we recognise that the situation will be of great concern locally.
"My colleagues in the Health and Social Care Partnership are exploring all the possible options to ensure the ongoing provision of general medical services in Bridge of Earn.
"I appreciate that NHS Tayside have yet to formally advise the patients of the doctors' resignations, but can advise that there is a plan in place to do this. Why both GPs resigned at once is a confidential matter for them.
"I can confirm that full GP services will be available for August and September. Through the ongoing work that is underway, the Health and Social Care Partnership is looking to ensure services are continued as locally as possible."
However, when members of the public were offered the opportunity to quiz the politicians, it became apparent residents feared the current facility, a former terraced house, would not attract potential GPs to the area.
This renewed calls for a replacement medical centre to be built in the village, with £1million ready to be spent on the project.
Mr Ruskell said: "The people who have the answers weren't here. I think there's an opportunity here.
"The community has been working hard for many years to find a better model and the health centre is key here. Going forward and trying to recruit GPs, you need to have a proper facility."
Ms Baird added: "I think patients should be individually informed by a letter saying exactly what is going on. It's been good to get some positives from this dreadful mess."