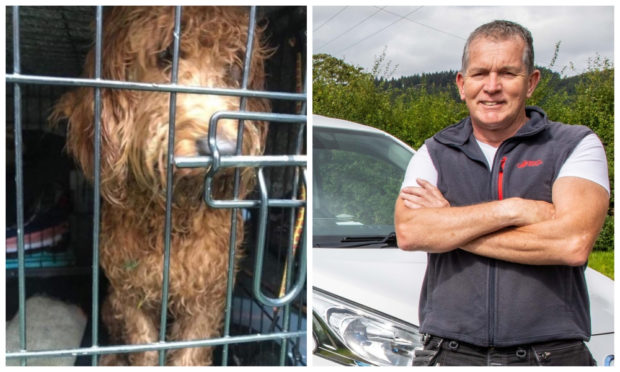 A Perthshire dog walker has been hailed a hero after stopping traffic on a busy motorway to rescue a runaway pet.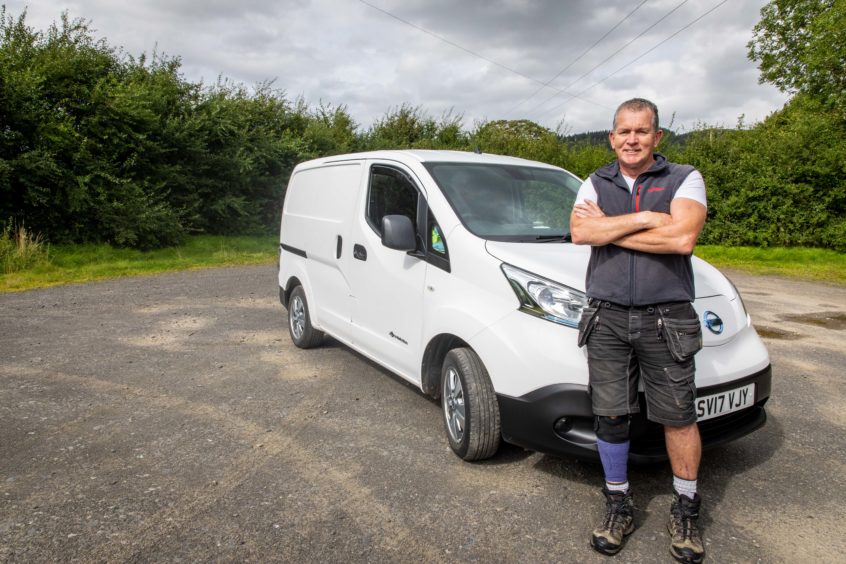 Brian Blackburn ran onto the northbound lane of the M90 near Bridge of Earn after Alfie the cockapoo darted across his path on Wednesday evening.
It's understood the dog was being walked in Bridge of Earn by his owner when he was spooked and fled onto the motorway.
The panicked dog began to run around the road, forcing Brian, who runs Waggytails dog walking service, into action to avoid an accident.
He said: "It was about 6.15pm and it was bad light conditions because it was raining.
"I was just coming up the entry slip road onto the M90 from Bridge of Earn. I was driving quite slowly because it's electric vehicles we have and I entered the lane on the motorway the dog ran out in front of me.
"A couple of cars missed him but I couldn't stop my reaction – I had to save him.
"He hit the barrier in the central reservation, ran back and then ran and hit the barrier again. He went under the barrier.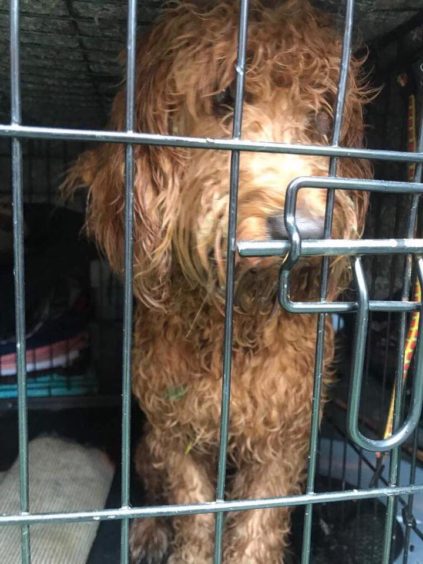 "By this time I'd pulled over and was flashing my lights trying to get everybody to stop. He was behind me so I just got out and flagged the cars down.
"I just shouted to him and he ran towards me with his tail wagging. I just grabbed him and bundled him into the back of the van as quick as I could."
Brian took the dog to Tay Valley Vets in Perth. Staff there found he was unharmed by his ordeal and after scanning him for a microchip, he was reunited with his owner.
The modest rescuer said he was glad it had all ended safely and insisted he was just acting on instinct.
He said: "It could have been horrifying (if there had been an accident) – if you hit a dog at 70mph there's a high likelihood you will come unstuck.
"The cars were speeding past – I might have been a bit mad but I was singly focused on the dog not being hurt. I didn't think about me I just thought about the dog – I must save the doggie.
"The adrenaline got going and I was as fast as lightening. I wouldn't hesitate to do it again."
Katie McCandless-Thomas, of Missing Pets, Perth and Kinross, said Brian deserved a big pat on the back.
She said: "If it wasn't for him, Alfie may have not been so lucky."