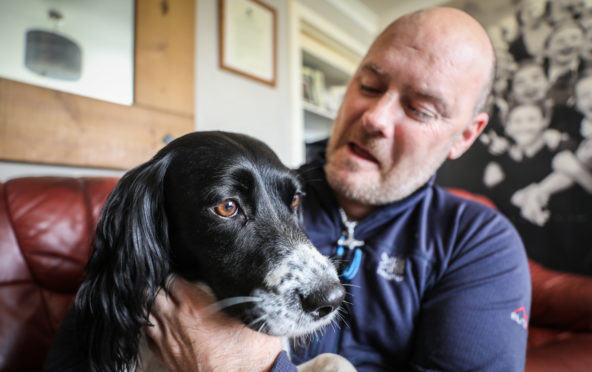 An ex-serviceman says he was left feeling "embarrassed and angry" after being refused service in a Perthshire supermarket while he was with his assistance dog.
Paul Wilkie went to Tesco in Scone after exercising his springer spaniel Irma but left empty handed after staff challenged him because the dog was not wearing an official jacket.
Paul said that a jacket is not a legal requirement and he was carrying Irma's official documentation, which shows she is legally an assistance dog but staff had not asked for her ID.
Paul, who lives in nearby Guildtown, was given Irma in 2016 to help him cope with the traumatic effects of his service in the Falklands, Bosnia and Iraq.
He said: "When people say I can't have a dog in a shop I just need to show them Irma's ID to say she's a service dog.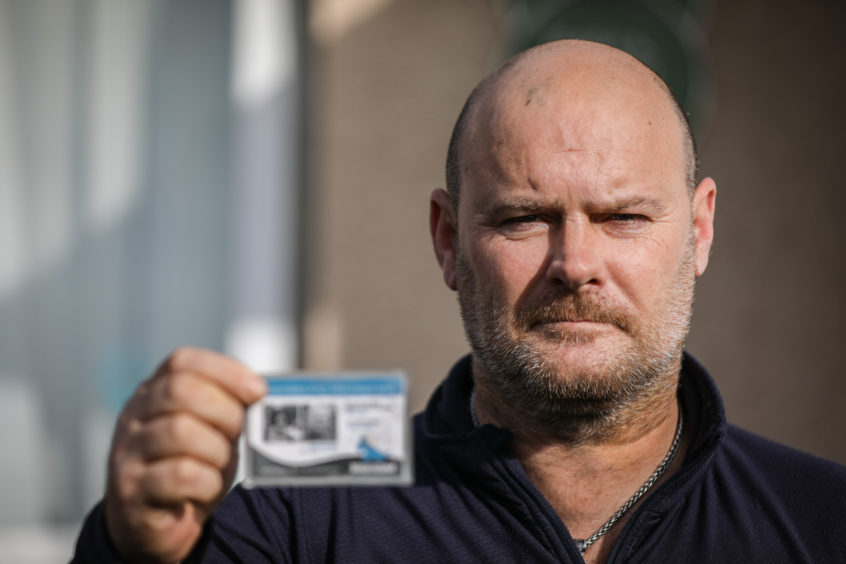 "I took her jacket off her because she was so hot – I'd just had her at the park running around.
"I've had her in that shop loads of times – it's the closest shop to Guildtown – and all the staff know her but the woman said she wasn't allowed in, so I explained she was a service dog.
"The woman then said she wasn't wearing a jacket and I explained that technically she doesn't need to wear it and I'd taken it off because she was hot.
"The woman was telling me she knew the law so I was waiting for her to ask me for Irma's ID – which I carry with me at all times – and she never asked for it.
"Anyone can stick a jacket on their dog and pretend they are a service dog but it's the ID that counts. I was embarrassed because there were people in the back of the shop who could hear."
A Tesco spokesman said: "We are very sorry for any misunderstanding and embarrassment caused. We want everyone to feel welcome at Tesco, and we look forward to welcoming Paul and Irma in store again soon."
Paul and Irma have become well known through their work with the charity Bravehound, which gifted Irma to Paul and have won numerous awards.
The dog even stayed by his side in hospital when developed sepsis and was in a 10-day coma in intensive care following surgery in 2017.
Fiona MacDonald, of Erskine-based Bravehound, said: "Equality legislation means that assistance dogs should be allowed in shops and our dogs have been into Tesco many times.
"It's a training issue for shops and I think they need to get the message through to staff."