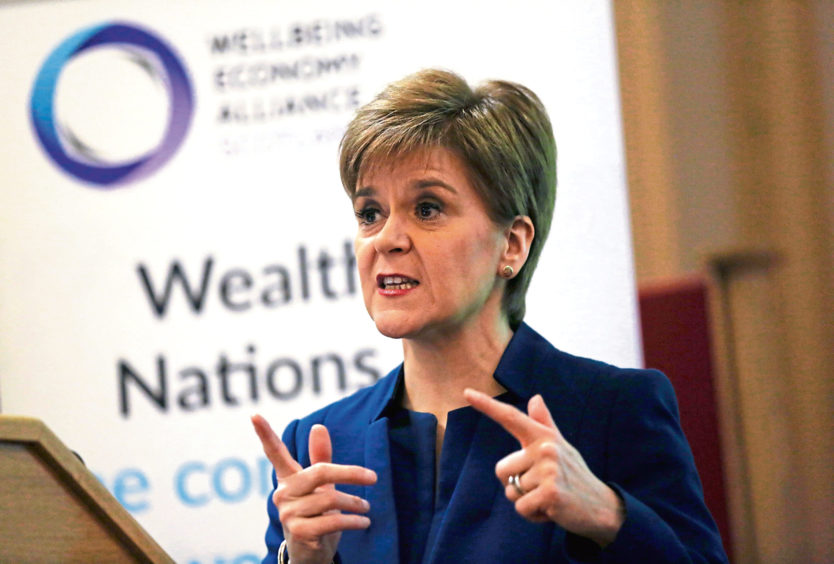 Scotland is redefining what it means to be a successful nation by focusing on the well-being of its people as well as economic growth, Nicola Sturgeon has said.
The first minister said Scotland is leading the way by giving both measures equal importance.
She addressed a Wellbeing Economy Alliance event in Edinburgh ahead of key events scheduled for later this year, including Scotland hosting an international business summit on the benefits of a well-being economy.
It has emerged in a new report that Scotland has fallen five places in the Index of Social and Economic Well-being (ISEW) – covering 32 OECD countries.
Following the drop, a score of 2.08 was recorded by Scotland in 2018, putting it on par with Slovenia in joint 21st place.
She said: "Scotland is redefining what it means to be a successful nation by focusing on the broader well-being of the population as well as the GDP (Gross Domestic Product) of the country."