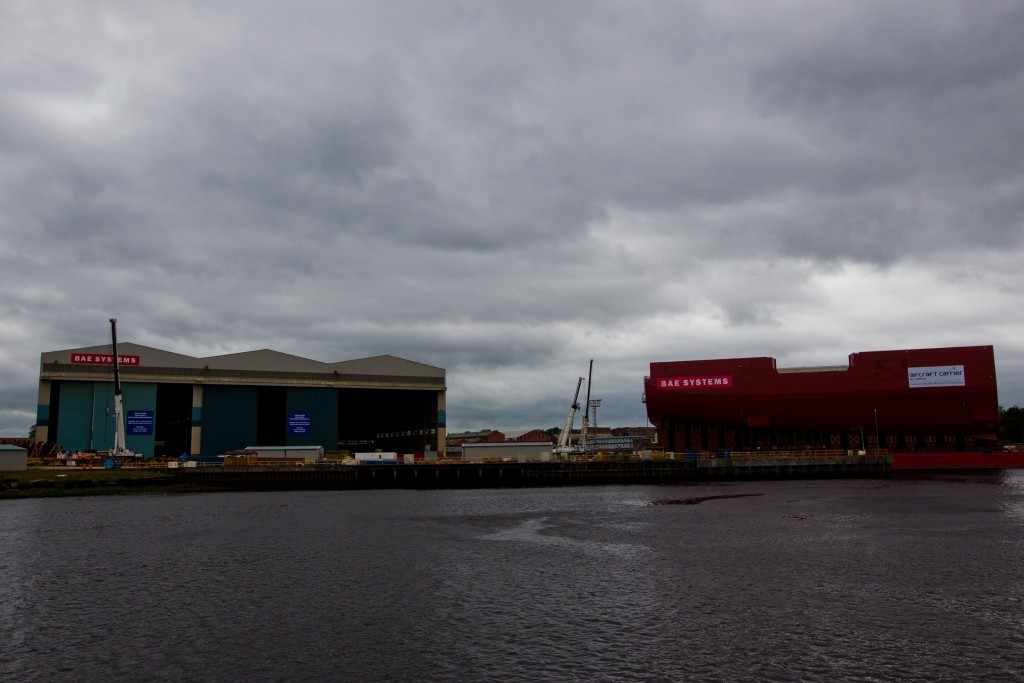 An SNP MSP is calling for cross-party support in Holyrood in a bid to force the UK Government to meet promises to Clyde shipyard workers on the manufacture of Royal Navy frigates.
Glasgow Anniesland MSP Bill Kidd has lodged a motion in the Scottish Parliament calling on Westminster to meet its promise to deliver Type 26 frigates on the Clyde to replace ageing Navy warships, saying breaking the pledge would be an "unforgivable betrayal to the workforce".
Earlier this week the former first sea lord Admiral Lord West told the Commons Defence Committee the Government was not "coming clean" about construction delays being caused by the Ministry of Defence being "strapped" for cash – claims later rejected by Prime Minister David Cameron.
During the independence referendum campaign, the UK Government promised 13 frigates would be delivered, subsequently reduced to eight last November.
The Unite union expects construction to be delayed until early 2018, leaving the Clyde shipyards overstaffed for at least two years.
Mr Kidd said: "Any further delays in the Type 26 programme could have a significant impact on jobs on the Clyde – and the SNP has been absolutely clear that this would be unacceptable. It's now time for the Tories to show that they are willing to stand up for this vital Scottish industry.
"The skills of the workforce on the Clyde are internationally recognised – and I hope that the whole Parliament can get behind common-sense calls for the promises made by the UK Government to be delivered.
"If the very clear promises made to workers on the Clyde by the UK Government before the referendum were to be broken, it would be an unforgivable betrayal to the workforce – and people in Glasgow and across Scotland would not be quick to forget.
"It's time for Ruth Davidson and the Tories to finally make clear whether they will stand up for hardworking shipyard workers – or will they continue to try and defend the indefensible and stand up for a UK Government which has consistently broken their promises to Scotland.