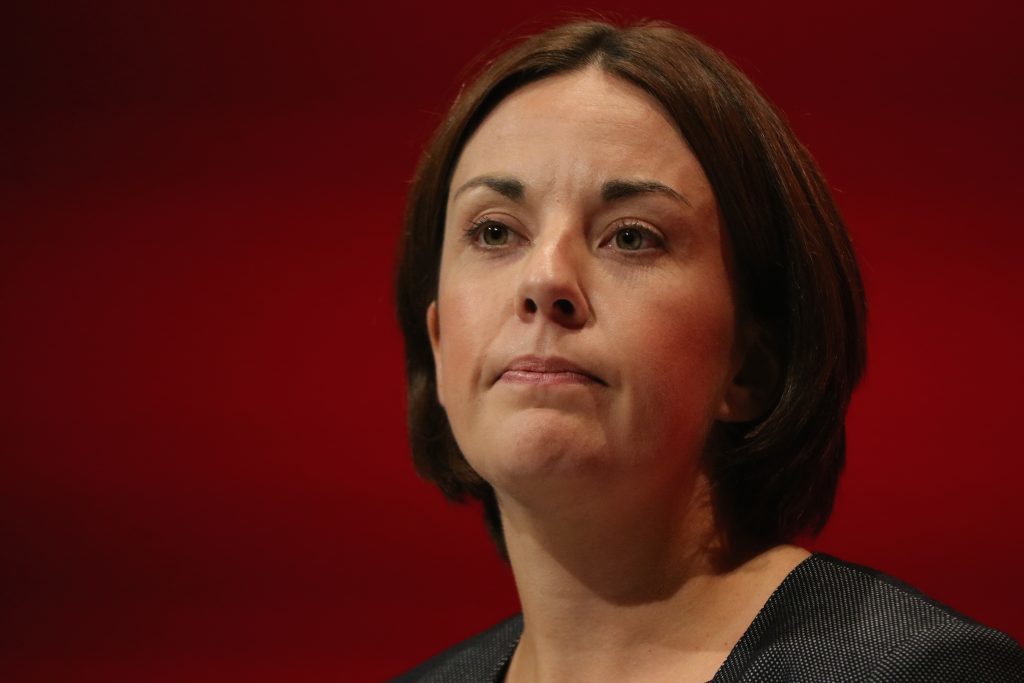 Kezia Dugdale said there is a "legitimate case" for a federal option on any future independence ballot paper as her party made the constitutional system official policy.
Scottish Labour members backed their leader's vision for a more federalised UK at its conference in Perth on Friday.
Ms Dugdale said it was an "historic moment" for the party, which will now seek the formation of a "People's Constitutional Convention" to report back on a federal future for the UK by 2020.
During a debate on the proposals, former party chairman Bill Thomson backed a "fed-max" option on an indyref2 ballot paper.
Responding in the Daily Record fringe event, Ms Dugdale said: "I don't want there to be another referendum, but if there was Icould certainly see a legitimate case for putting something as strong as a federal solution for the UK on the ballot paper."
The proposals, which would see greater powers for the UK's devolved administrations as well as English areas, come after the party has haemorrhaged support to the SNP and the Scottish Conservatives over the constitution.
Ian Murray, Labour's only MP, said Ms Dugdale's vision offered a chance to "seize the mantle as the party of federalism".
He added the SNP has "absolutely no mandate for another Scottish independence referendum", which Nicola Sturgeon has said is "highly likely" after the Brexit vote.
SNP MSP Linda Fabiani said Mr Murray is "denying reality" because
voters supported the SNP's manifesto position that an independence referendum is an option if Scotland faces being dragged out of the EU against its will.
Scottish Conservative leader Ruth Davidson said Labour's "sleep-inducing plan for a People's Constitutional Convention" amounts to "yet more upheaval to our precious union".
Alistair Carmichael, the Scottish Liberal Democrat deputy leader, said Labour has finally come round after a "long, slow walk to federalism".
No more Better Together with Tories
Scottish Labour will never a share a platform with the Conservatives, its deputy leader declared.
Alex Rowley, who is a Fife MSP, was then backed up by his boss Kezia Dugdale as they killed off the prospect of a sequel to the 2014 cross-party campaign to save the UK.
With a second independence referendum looking increasingly likely, Mr Rowley said: "We should be clear, and this conference should be clear to its leadership and to the Scottish executive.
"Never will we stand on any platforms with a Tory party which inflicted such misery on the people of Scotland."
Ms Dugdale said if she was forced to go through another independence campaign she would make the case on a "very distinct Labour platform".
She added it would be a "huge mistake" for Scottish Conservative leader Ruth Davidson to lead any No campaign and suggested the role should go to a non-political figure.