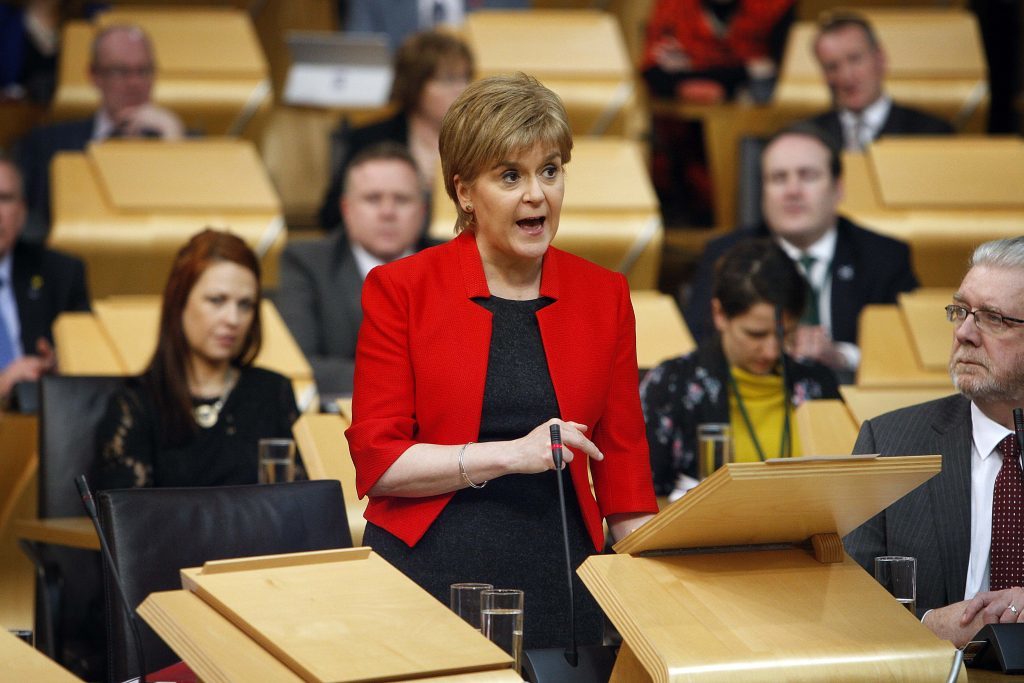 Nicola Sturgeon vowed to plug the gaps in the independence argument as she sought Holyrood's support for her constitutional showdown with Theresa May.
The First Minister said Scotland must have the chance to choose its own fate before a "hard Tory Brexit".
But Ruth Davidson, the Scottish Conservative leader, said Scots are "sick to death" of her agitation for independence.
The SNP leader last week demanded a breakaway vote in late 2018 or early the following year, only for the plan to be rebuffed by Theresa May three days later.
Ms Sturgeon conceded that Scots do not yet have the full picture of the independence case on issues like the economy, currency and Europe.
She said: "Those of us who advocate independence have a responsibility to consider a range of issues in light of the changed circumstances brought about by Brexit – circumstances we did not choose to be in – and then present that information in a clear way.
Sketch: Rumbles in the Jungle stretches debate to a near generational length
"That is exactly what we will do – and we will do so in good time to allow scrutiny and debate well in advance of a referendum that is, at the earliest, 18 months away."
Ms Sturgeon said that she is "within reason" prepared to discuss timing with the Prime Minister to "see if we can find common ground".
She said: "However, it will simply not be acceptable for the UK government to stand as a roadblock to the democratically expressed will of this Parliament."
Ms Davidson said most people in Scotland are "sick to death of the SNP's games".
"They don't want another referendum any time soon, just three years after the last one," she said.
She also bemoaned the "bulldozer-approach" of the SNP's quest for another independence referendum.
The Edinburgh MSP said that is "completely at odds with the way the 2014 referendum was held".
Scottish Labour leader Kezia Dugdale called on Ms Sturgeon to back down over independence, saying the UK is a "living, breathing union of nations that delivers for the people of Scotland".
The Scottish Government is asking Holyrood for its approval to pursue a section 30 order, which would temporarily transfer the power to hold a referendum from Westminster to Holyrood.
The Greens have already pledged their support, which gives the SNP the pro-independence majority in the Scottish Parliament required to win Holyrood's backing.
Assuming MSPs back the motion, which is subject to a vote on Wednesday evening, the request would have to be approved by UK ministers, as well as MPs and Lords.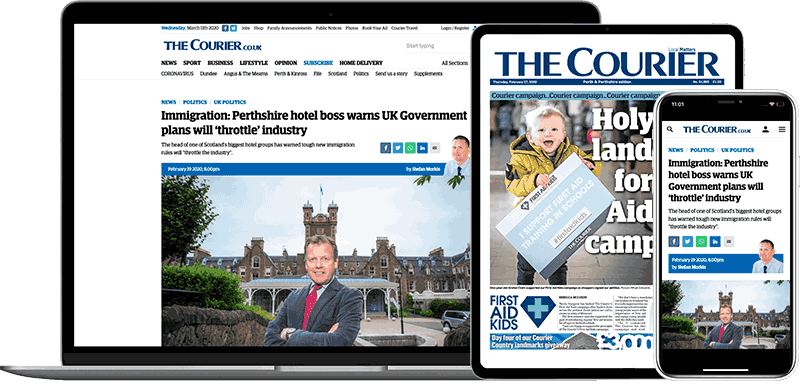 Help support quality local journalism … become a digital subscriber to The Courier
For as little as £5.99 a month you can access all of our content, including Premium articles.
Subscribe