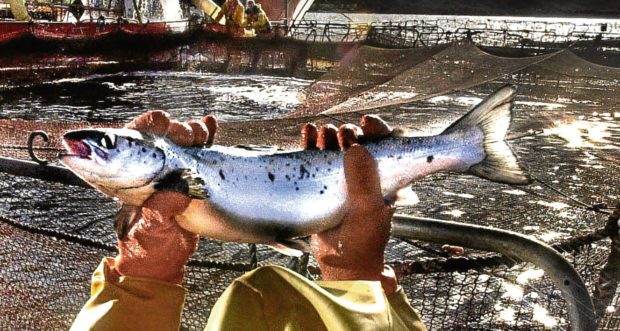 Scottish ministers spent almost £500,000 of public money on a wild fisheries investigation they paid little heed to, it has emerged.
The SNP government decided not to pursue widespread reform of district salmon fishery boards despite a taxpayer funded taskforce making 53 recommendations.
Industry leaders claimed most of those were in place before the three-year long review started.
Sir Edward Mountain, the Scottish Conservative spokesman on land reform, said: "Fisheries managers spent months considering the report and justifying what they were, in most cases, already doing.
"There was turmoil in the industry with additional costs incurred not only by the review team but also by those who sought to promote their views and what they were doing.
"All of this would have been laudable if there was genuine evidence that the management of wild fisheries was being done badly. There was not. This was a review based on the political ideology of a few, and timed with a finely tuned political mind."
The Sunday Times reported that £446,000 was spent on the review, announced in January 2014 by former first minister Alex Salmond. A taskforce set up to spearhead the review delivered its report in October that year.
Last month, the Scottish Government revealed it would not be implementing the majority of proposals.
A spokesman said: "Much of the input from fisheries managers and others across the sector over recent years continues to be taken forward, including enabling the voluntary merger of district salmon fisheries boards, the introduction of fisheries management plans to deliver coherent, evidence-based management actions, conservation measures to protect pike, and work to improve angling participation."
Meanwhile, a Holyrood committee has urged the groups tackling Scotland's worst wildlife crimes to end the "clear distrust" between them.
MSPs voiced alarm at the situation as they called for greater cooperation and better reporting between wildlife groups, other organisations and police to help stop the cruel treatment of wild animals.
The Scottish Parliament's Environment Committee has been scrutinising the Scottish Government's annual report on wildlife crime in 2015 and its comments came in a letter to Environment Secretary Roseanna Cunningham.
Graeme Dey, the committee's convener and Angus South MSP wrote: "Tackling this issue effectively requires genuine, collaborative working and the committee was disappointed to see the clear distrust and tension which exists between some of those whose participation is so essential."