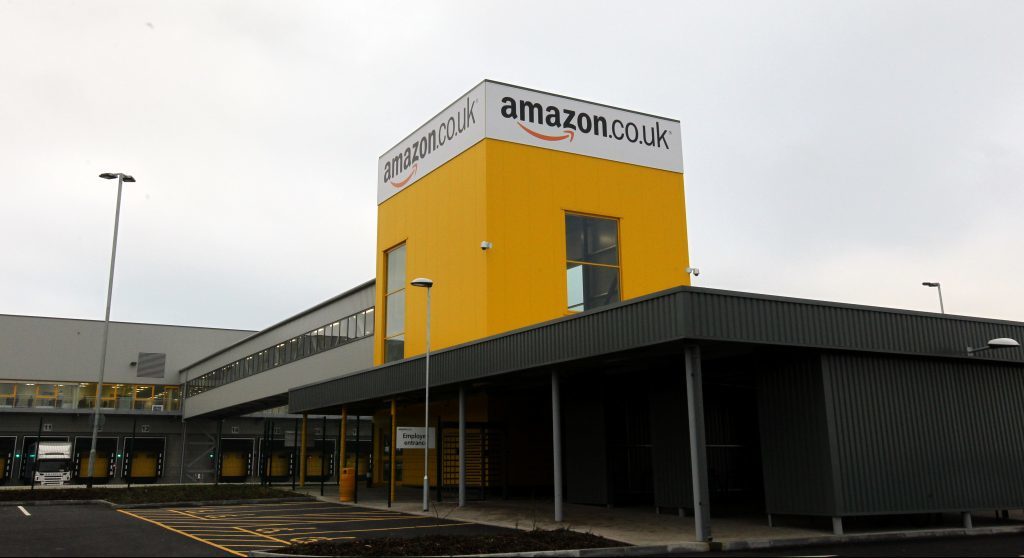 Ministers have handed millions of pounds to Amazon without demanding the retail giant gives low-paid staff a raise, Labour has said.
The major Fife employer has come under fire in recent months over their "horrendous record" on worker's rights.
Some Amazon workers are not paid the Living Wage and The Courier spoke to a member of staff last year who was camping out in winter to avoid commuting costs.
Figures from Scottish Enterprise, a government quango which distributes taxpayer cash to boost investment, showed that £3.6m had been given to the online retailer in grants since the SNP came to power.
Jackie Baillie, Scottish Labour's economy spokeswoman, said: "The SNP government should be doing everything it can to ensure more Scots get a pay rise – instead ministers have channelled millions of pounds of taxpayer cash to a company with a horrendous record on workers' rights.
"The SNP government must now review the support it is giving Amazon.
"Securing good quality, well paid jobs should be the best use of enterprise grants, not boosting the profit margins of global companies."
The Scottish Government said adopting the Living Wage, which in Scotland stands at £8.45 an hour, is not a condition of a grant, but applicants "must demonstrate a commitment to fair work approaches".
A spokesman for Economy Secretary Keith Brown said: "This is jaw-dropping hypocrisy from Jackie Baillie, who fails to mention the millions of pounds of public cash which Labour paid to Amazon when they were in office in Scotland."
He added: "Amazon are not in receipt of any Scottish Government grants at present, but we will always support jobs and investment in Scotland, which is more vital than ever given Brexit."
A spokesman for Amazon said: "Amazon is proud to be a significant contributor to the economy in Scotland, including investing hundreds of millions of pounds in our Scottish operations over the past five years and providing 2,500 competitively paid permanent jobs at a range of sites including our development and customer service centres in Edinburgh and fulfilment centres in Gourock and Dunfermline."