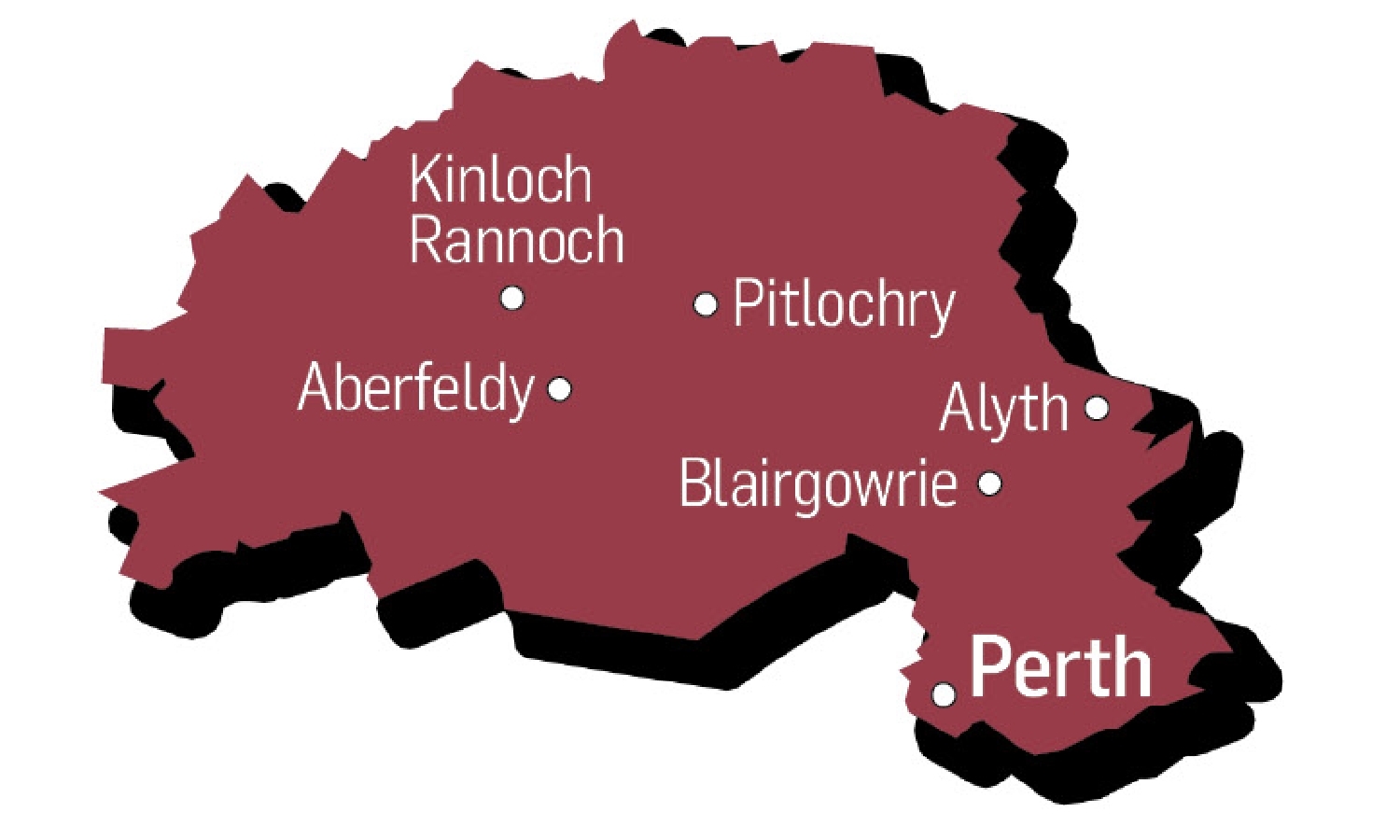 A battleground seat if ever there was one.
Perthshire was fertile ground for the Conservatives and Unionists throughout most of the 20th century, turning towards the SNP through Roseanna Cunningham in a 1995 by-election.
The area had a brief flirtation with the Nationalists in 1974 when Douglas Crawford won but it was the approach of the Millennium that saw the party claim control locally.
Despite various boundary changes, the area that is now Perth and North Perthshire has been coveted by the Tories each time there has been an election in the past 30 years.
The party has been thwarted at every turn but is once again exuding confidence as we move towards another vote.
Its candidate, the MEP Ian Duncan, has a good local and national backstory but Pete Wishart, the SNP incumbent, has been in place since 2001 and currently commands a majority of 9,641, having attracted more than 50% of the votes cast.
So why are the Conservatives so confident this time round? Well, first of all they slashed the majority of John Swinney, the Deputy First Minister and a popular local MSP in the equivalent seat, in the 2016 Holyrood election.
Then they claimed the most first preference votes across the constituency in May's council contest.
None of this is enough to say they will finally claim victory in the area. It is, however, enough to make this seat one to watch on election night.
---
The candidates
Peter Barrett (Scottish Liberal Democrats)
"The Scottish Liberal Democrats are the only party that supports Scotland in the UK, and the UK at the heart of Europe.
"We are pro-UK, pro-EU and progressive, opposed to Theresa May's extreme Brexit, and for the people deciding on the final deal.
"I want an open, tolerant and united Britain which will invest in education and mental health. l will oppose another divisive Scottish independence referendum.
"I live in Perth and have 14 years' experience as a hard-working and effective local councillor championing housing, homelessness and older people's care.
"Vote for change, for fairness and a new voice at Westminster."
Ian Duncan (Scottish Conservatives)
"I am one of Scotland's MEPs, working out of Perth. My day job has been fighting Scotland's corner in Brussels.
"With Brexit, Perth & North Perthshire needs a credible and experienced representative at the heart of government. My new day job if elected will be to work tirelessly for all the people of the Big County."
David Roemmele (Scottish Labour)
"Together we're stronger. That is why you should vote Labour and send
a message to Nicola Sturgeon that we don't want another independence referendum.
"Since the age of 14, I have regarded Scotland to be my home, having completed my schooling in Galashiels and studied at a Scottish university.
"I am now 52, and despite working overseas and in other parts of the UK, I have always come home. Currently, I live and work in Perth, employed in freelance and salaried roles.
"Education and affordable housing, to rent or buy, is my core message to you as the Scottish Labour candidate."
Pete Wishart (SNP)
"In Perth and North Perthshire the election is a straight fight between the SNP and the Conservatives.
"We see here today the consequences if the Tories are allowed to strengthen their grip, as a new Tory council administration gets down to its core business of cutting council services.
"This should serve as a warning call to everybody in Perthshire to get out and vote on June 8 and stop the prospect of a Tory MP.
"While Tory MPs will simply rubber-stamp more disastrous and damaging policies, a vote for the SNP is a vote to stand up for our constituents and working for a fairer Scotland."
---
For more constituency profiles, click here.