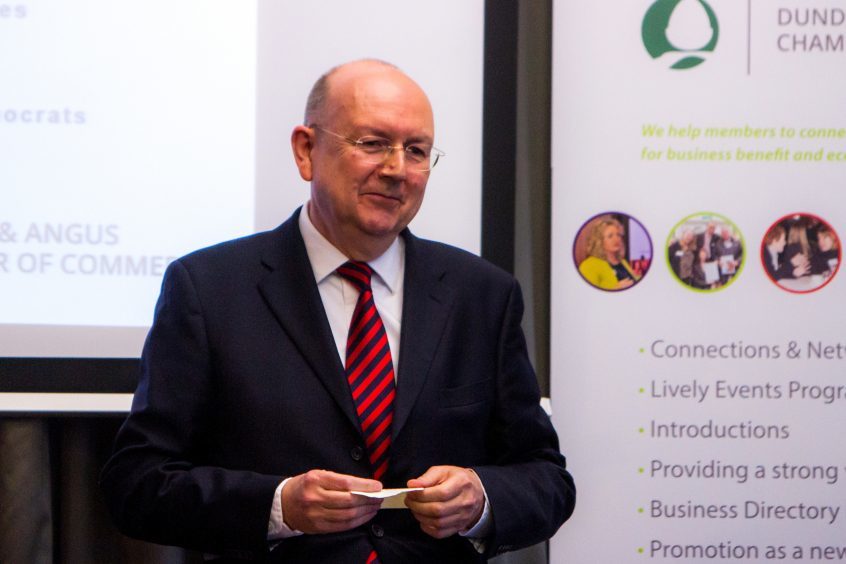 Dundee and Fife have the lowest levels of cash reserves in the country leaving council services across the region "dangerously exposed".
Rainy day funds have dwindled throughout Scotland as local authorities struggle to cope with financial pressures, says the nation's public spending watchdog.
The raid on reserves from 20 councils totalled £79 million for 2016/17 and follows a 7.6% real terms cut in funding from the Scottish Government since 2010/11.
Meanwhile, town hall debt increased by £836m, bringing the total to £14.5 billion, the Audit Scotland report for 2016/17 found.
The report, which is published today, warned: "Councils are showing signs of increasing financial stress.
"They are finding it increasingly difficult to identify and deliver savings and more have drawn on reserves than in previous years to fund change programmes and routine service delivery."
Dundee City Council has cash reserves worth 5% of its total income, compared with 7.5% in Fife Council – the lowest levels in Scotland, according to the Accounts Commission 2016/17 report.
The City of Discovery ranked second in the country for making dips into the fund that were not budgeted for.
It follows a £7m overspend in 2016/17 in Dundee, which was driven by increased spending in children and family services. A multi-million pound overspend is predicted for this financial year.
Perth & Kinross and Angus councils have bigger reserves as a proportion of their income at 24% and 15% respectively.
In separate figures obtained by The Courier, Dundee's rainy day fund fell by £8m to £20m in 2016/17.
In Fife, which is one of the country's biggest councils, the council's reserves increased by £3m to £71m.
Bill Bowman, the Scottish Conservative MSP, accused SNP councillors in Dundee of playing "fast and loose" with public cash and services.
"Spending millions more than planned from reserves suggests a reckless approach that could leave the authority dangerously exposed in future years," he said.
Scottish Liberal Democrat leader Willie Rennie, who is a Fife MSP, warned of "extreme" cuts to local services. He said: "Councils are burning through their reserves at a rapid rate. This is not sustainable."
The Scottish Government says councils have seen their spending power increase by £383m this year when cash for health and social care integration and new council tax powers are factored in.
"We have treated local government very fairly despite the cuts to the Scottish Budget from the UK Government," a spokesman said.
A Dundee City Council spokeswoman said: "The council has not been reliant on reserves in the past and has carried a modest level of reserves in recent years.
"The council's policy is that uncommitted element of the general fund balance will be maintained at a minimum level of the lower of £5m or 1.5% of budgeted revenue expenditure."
The spokeswoman said that was regularly reviewed.
Eileen Rowand, Fife's finance director, said the authority did not have reserves to meet all financial risks but the fund provides "adequate coverage".
"This reflects that not all risks will come to fruition and that action will be taken to mitigate risk and adjust the budget strategy in light of actual events," she added.