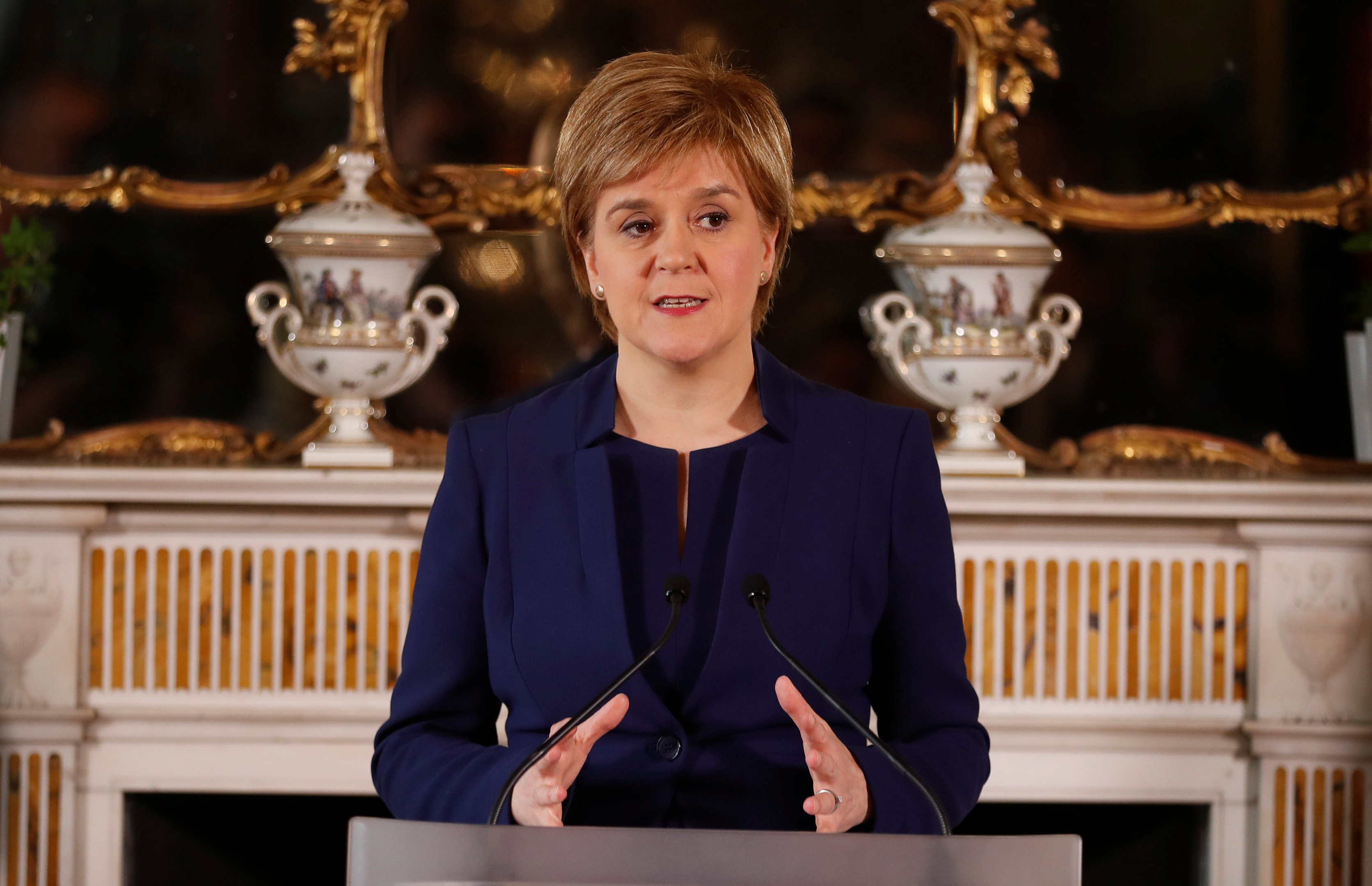 Nicola Sturgeon says she will make her decision on holding an independence referendum this year.
The First Minister believes the true nature of Brexit will be clear in the autumn – and hopes that Scots will be so appalled by a future outside the EU they will back a breakaway from the UK.
She was speaking ahead of the publication of the Scottish Government's economic forecasts on leaving the EU and its single market.
In an interview on the Andrew Marr Show, the SNP leader said when the terms of Brexit have been laid out her administration will "determine at that stage if Scotland should then have the right to choose between whatever that new relationship with the UK is going to be or choosing to be an independent country".
Asked if the timetable for that decision is between October and the end of the year, Ms Sturgeon replied: "That's when I will be able to look at that and make a judgment about what I think the next appropriate steps are for Scotland and I will then report back to the Scottish Parliament and to the people of Scotland."
The First Minister denied there was a March 2019 deadline for a Scottish vote on independence that would allow the country to swerve a Brussels breakaway.
Instead there is a two-year window during the proposed transition period for leaving the bloc when Indyref2 could be held and Scotland's EU status preserved, she argued.
Any decision to pull the trigger on a legally-binding Indyref2, which is likely to be supported by Holyrood through its pro-independence majority, will have to be signed off by Westminster.
Following the Brexit vote in June 2016, Theresa May repeatedly said "now is not the time" for an independence referendum.
Ms Sturgeon abandoned her plan to hold the plebiscite in late 2018 or early 2019 after losing 21 MPs in last year's general election.
Both sides of the negotiating table in Brussels are working on the basis the full withdrawal agreement will be completed by October, with the period until the departure date in March 2019 dedicated to ratification.
Scottish Liberal Democrat leader Willie Rennie said there will be "collective, depressed sigh across Scotland today that our First Minister is plotting on independence once again".
He added: "With the turmoil of Brexit the last thing we need is the turmoil of independence too. The SNP should take independence off the table."