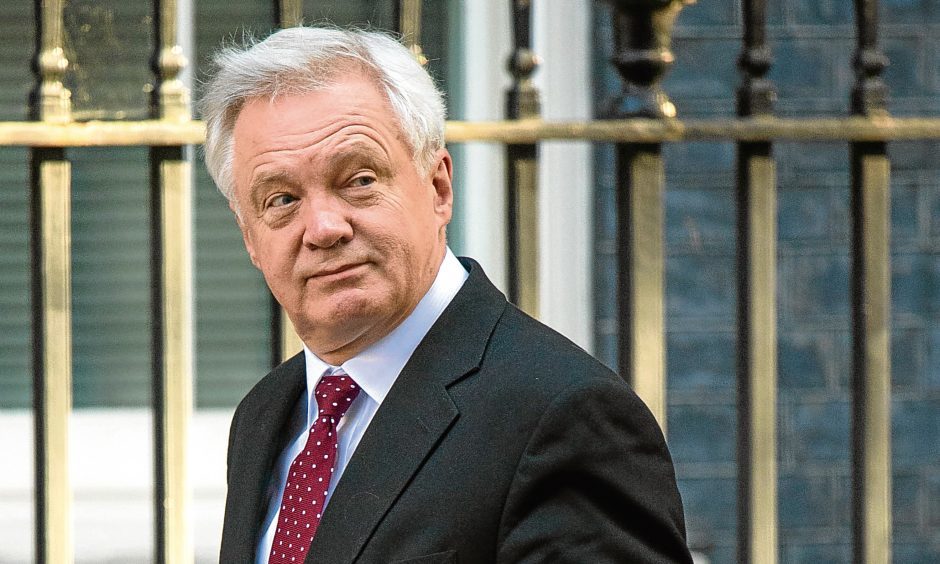 MPs could send ministers back to Brussels to renegotiate the final deal if they do not like it, the Brexit Secretary has admitted.
David Davis said the government motion on the UK-EU agreement could be amended, which appears to contradict previous statements from Theresa May it would be a "take it or leave it" choice.
Mr Davis was warned that paves the way for a "constitutional crisis" when he appeared before a Commons committee on Wednesday.
The Conservative MP also said he believed Westminster would get behind its policy on leaving the customs union, despite widespread support to stay in the tariff-free zone.
Labour committee member Stephen Kinnock demanded to know what the Government would do if Parliament told ministers to go back and renegotiate the deal.
"To be clear, if The House amends the motion and instructs the Government to go back to Brussels and negotiate a different deal to the one that was put before us, the Government would respect the will of the House and go back to Brussels to do that?" asked Mr Kinnock.
Mr Davis did not rule out the possibility, but questioned how much "force" the Government would have in negotiations if it was "sent back with its tail between its legs by Parliament".
He told the committee: "I'm not going to speculate on amendments that have not even yet been laid, let alone been passed by The House."
Mr Kinnock responded: "Surely you must appreciate the risk of us heading towards a constitutional crisis here?
Leaving the customs union – and adopting a bespoke deal over duties, taxes and border checks – is a major goal of Brexiteers.
It would give the UK more freedom to strike major trade deals with other countries, such as the US.
MPs will hold a non-binding vote on the policy on Thursday after the Lords voted for some form of future customs union.
Mr Davis said he expects the Commons to "uphold" the UK Government position of leaving it the customs union and entering into "arrangements" that protect British trade with the continent.
At Prime Minister's Questions, SNP Westminster leader Ian Blackford accused Mrs May of siding with "cynical Brexiteers" with her refusal to pursue a customs union with the European Union.
The PM said that Brits "voted to leave the single market and customs union".