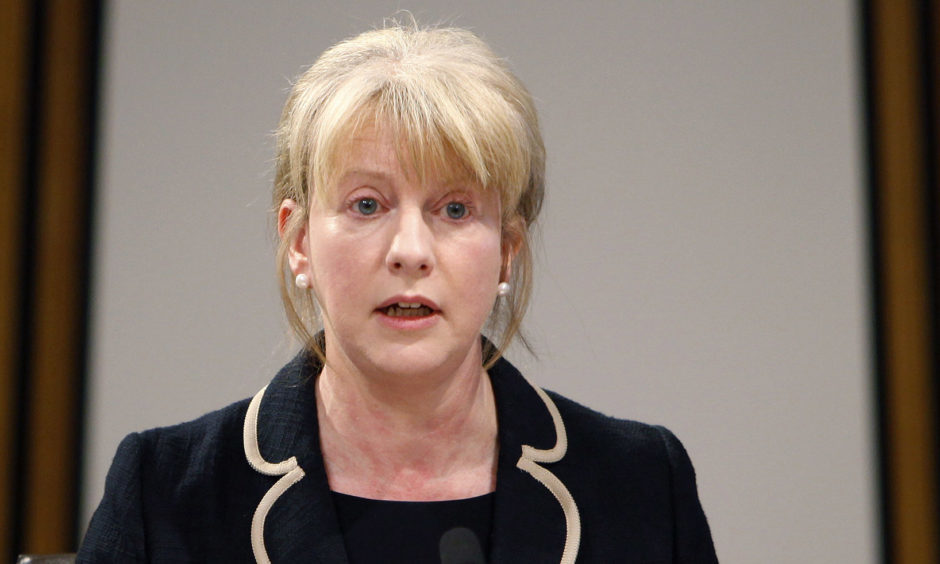 Health Secretary Shona Robison has acknowledged legislation will need to be redrawn after The Courier highlighted anomalies in the Minimum Unit Pricing rules brought in last month.
Ms Robison had been warned of potential legal discrepancies relating to the Scottish Government's new flagship policy in April, a full two weeks before the legislation came into force.
Janet Hood, a Tayside-based Law Society of Scotland-accredited specialist in liquor licensing, claimed guidance backed by the Scottish Government on "dual pricing" could be wrong in law and put retailers at risk of prosecution.
The guidance suggested some wholesalers who also sell to trade could use the pricing mechanism to sell below the ceiling unit price, despite no such exemption appearing to exist anywhere in law.
In a letter to Lewis Macdonald MSP, the convener of the Health and Sport Committee, Ms Robison said the Scottish Government was "aware of a technical issues related to the interpretation of how minimum unit pricing operates".
She continued: "There are differing views held by licensing lawyers and the licensing community on the application of the new mandatory condition on minimum unit pricing to premises licences as regards wholesalers and trade sales.
"The Scottish Government considers that a legislative change is required in order to clarify the situation… A consultation will be issued shortly."
Ms Hood accused the Scottish Government of presiding over a legislative "fiasco" after it emerged that the Health Secretary had been made aware of the issue at a health and sport committee meeting on April 17.
Scottish Liberal Democrat health spokesman Alex Cole-Hamilton warned some wholesalers would be forced to either use dual pricing, or face having to separate areas in their own premises.
It is understood changes will now need to be made to the 2012 Alcohol (Minimum Pricing) (Scotland) Act to bring trade sales fully in line with current policy.
Scottish Conservative health spokesman Miles Briggs said: "We backed minimum pricing on the basis it was legally sound.
"Since its introduction, it has been riddled with loopholes and question marks.
"The SNP has had years to sort this out, and even when it was told about the problems, failed to act. It's more evidence of just how unfit the party is to govern."
The Scottish Wholesale Association, who produced the guidance after receiving independent legal advice funded by the Scottish Government, backed the decision to hold a consultation.
A spokeswoman said: "Notwithstanding our, and the Scottish Government's view, that this is the correct legal position as it stands, the Scottish Wholesale Association welcomes that the matter will be put beyond doubt by a proposed amendment to the 2012 Act to confirm that trade sales do not have to comply with MUP."