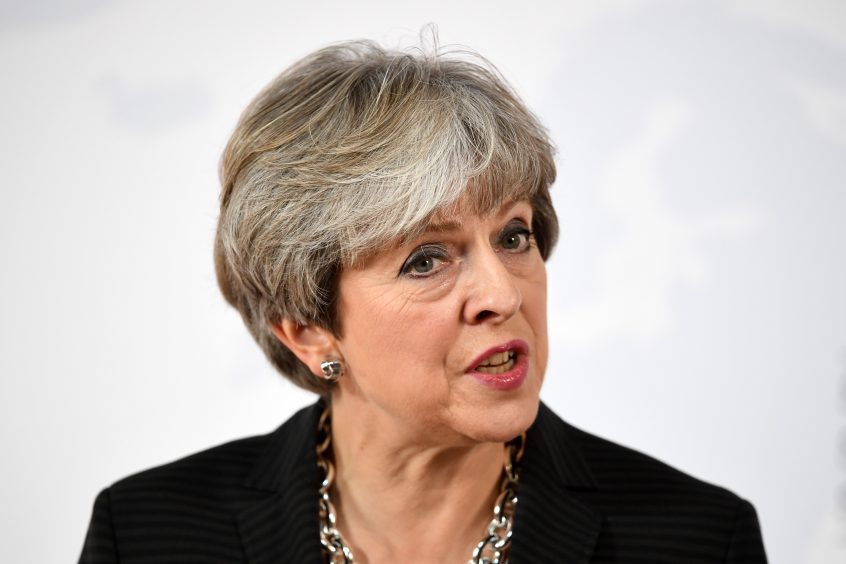 Theresa May was told to "stop her charade" and dump her hard Brexit plans ahead of next week's crucial votes in the Commons.
The Conservative leader also refused to say during Prime Minister's Questions when her government's detailed post-Brexit vision would be published.
Earlier, the Scottish Government slated UK minsters for a "reluctance" to meet after Holyrood withheld its consent for the EU Withdrawal Bill, the key legislation for leaving the EU.
Ian Blackford, the SNP's Westminster leader, referred to reports that civil servants have been drawing up scenarios for a "Doomsday Brexit".
He said: "Supermarkets running out of food within days, hospitals running out of medicines within a fortnight, petrol reserves dwindling after just two weeks
"These are the concerns of UK Government officials.
"And now the Dutch are telling Dutch businesses not to risk buying UK products.
"Does the Prime Minister understand the catastrophic negotiating position she has cornered herself into?"
He pleaded with the PM to "stop her charade" and vote on Tuesday for the House of Lords amendments to the Withdrawal Bill, which would keep the UK in the European Economic Area and Customs Union.
Mrs May told Mr Blackford that supermarket chains north of the border believe "one of the most important things for Scotland" was to remain part of the United Kingdom.
She added: "We are committed to ensuring that there is no hard border between Northern Ireland and Ireland, we also want to ensure as frictionless trade as possible with the European Union and that we are able to operate our independent trade policy.
"All of those are about ensuring that we protect jobs here in the United Kingdom."
Earlier, Jeremy Corbyn warned Mrs May's approach to Brexit has "delivered more delays and more cancellations" than the rail system in the north of England.
He also claimed UK Government "incompetence" threatens businesses and jobs as he sought to exploit Tory divisions over Brexit, against a backdrop of splits in his own party.
Mrs May declined to be drawn on when the Government would publish its detailed post-Brexit vision in a white paper.
Meanwhile, Brexit Secretary Michael Russell laid into the UK Government for a "reluctance to meet" after Holyrood's refusal last month to support the Withdrawal Bill, which transfers EU laws onto domestic statute books.
The UK and Scottish administrations are locked in dispute over where some Brussels powers will initially be housed after Brexit.
In a letter to the PM's effective deputy David Ludington, Mr Russell said it is "particularly disappointing" the Conservative Government had not accepted an invitation to meet to "address or respect the (Scottish) Parliament's views".