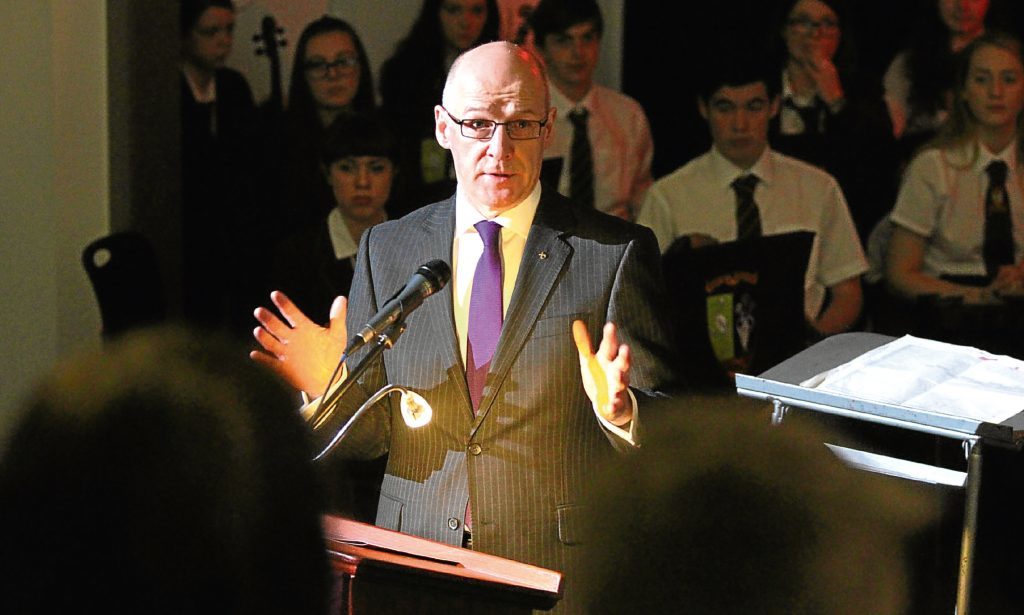 A whistleblowing website for teachers has been launched by a Fife educator after a series of anonymous open letters criticised the Scottish Government's record on schools.
Science teacher Mark Wilson created the Dear Madam President blog to counter what he described as the "arrogant" response of Education Secretary John Swinney to concerns about pressures facing staff.
The website, which went live earlier this week, claims to offer teachers "a forum, a place to speak out about the challenges, the concerns and the obstacles they face and have in their daily workplace" by encouraging open anonymous submissions.
The blog has been used to accuse Mr Swinney of being a minister who "refuses to listen to practising teachers and who is dismissive in his responses to professionals seeking assistance".
Mr Wilson said he wants to provide a space where educators can speak out, "but one where they are not risking their reputation or their job for what they think is right".
A statement on Dear Madam President reads: "The Scottish government have stated and restated their commitment to education as their number one issue.
"Nicola Sturgeon has marked education as her highest priority. 'Judge me on education', she has said it may times.
"Why then do Ms Sturgeon, and her education minister Mr Swinney, continue to ignore the growing number of voices raised from the teaching profession, begging them to fix the mess Scottish education has become under their tenure?"
Mr Swinney defended his record of engaging with educators by pointing to a quarterly Teacher Panel, where topics for discussion regularly include curriculum, tackling bureaucracy, recruitment and retention, and assessments.
The Perthshire North MSP accused opponents of politicising education at the SNP conference earlier this week following a fierce row over standardised testing, and has refused to bend on the issue despite concerns from some teachers.
He said: "I hugely value the passion and commitment of teachers and headteachers, and the vital contribution they make to raising attainment and improving outcomes for our children week in, week out.
"I meet teachers and hear first-hand the challenges they face – and any teacher is free to write to me to make constructive suggestions or ask to meet me.
"Shortly after being appointed education secretary in 2016, I established the Teacher Panel as a way to directly listen to and engage with teachers. The panel meets quarterly to discuss issues and concerns facing the teaching profession."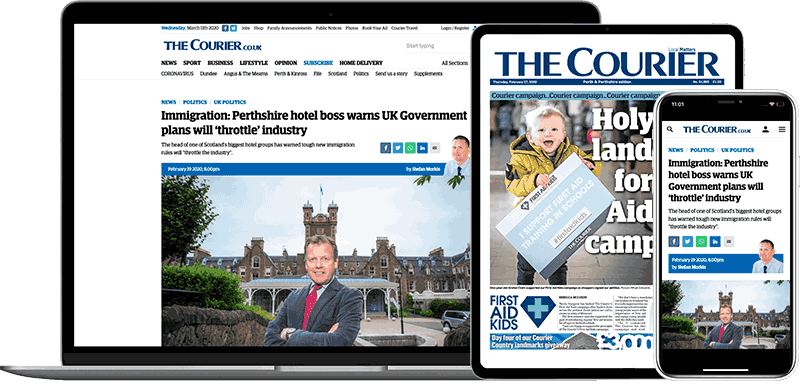 Help support quality local journalism … become a digital subscriber to The Courier
For as little as £5.99 a month you can access all of our content, including Premium articles.
Subscribe