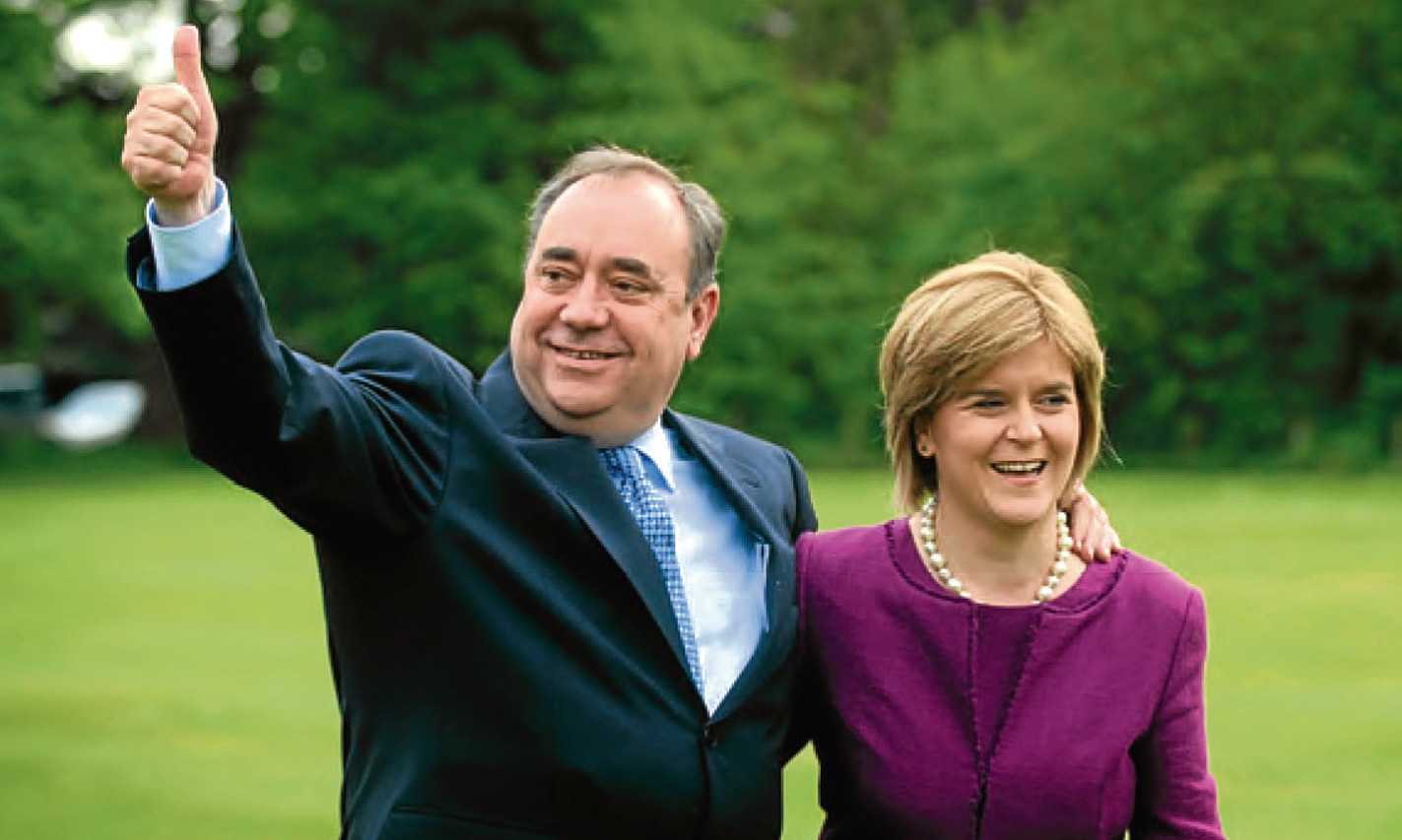 The campaign for independence will not be affected by criminal proceedings against its flagbearer Alex Salmond, says the First Minister.
Nicola Sturgeon said the cause is "bigger than any one man" when questioned on the Andrew Marr Show about the attempted rape charges facing her former boss.
The SNP leader also indicated she will outline her plans for Indyref2 before the Brexit due date of March 29, arguing the chaos surrounding the UK's departure has strengthened Scotland's breakaway case "immeasurably".
Asked if the Salmond case damages the independence bid, Ms Sturgeon said: "No I don't think it has an impact on the future political and constitutional direction of Scotland.
"The case for independence is bigger than any one man.
"It's bigger than any one woman. It's not about individual personalities. It's about what is best for the country now and in the longer term.
"It's about how we put ourselves in the best position to protect our interests and build prosperity and fairness in Scotland.
"That's a case obviously that the SNP is in the leading position in making, but it's a case that over the last few years has won many converts."
She added: "The experience of the last two-and-a-half years around Brexit – we face being taken out of the EU against our will, the views of Scotland have been largely disregarded – I think has strengthened that case immeasurably."
Salmond, 64, appeared in court last week charged with two counts of attempted rape, nine of sexual assault, two of indecent assault and one breach of the peace.
The former MP and MSP said he was "innocent of any criminality" and vowed to "defend myself to the utmost in court".
He did not enter a plea at Thursday's hearing and is on bail.
Ms Sturgeon, who spoke of the shock at the charges during Sunday's BBC interview, refused to say whether she had been contacted by Police Scotland in connection with the case.
Last year, the SNP leader said she would set out her thinking on Indyref2 when the terms of Brexit are clearer.
She said on Sunday: "Once we know which direction this is going in, and I hope that will be over the next few weeks, it has to be over the next few weeks, I will set out my views at that time on the best timing for another independence referendum.
She also talked up the prospect of the SNP striking a power deal with Labour "to keep the Tories out of Downing Street", which could hand her party Westminster sign-off for Indyref2.
Jackson Carlaw, interim leader of the Scottish Conservatives, said: "No matter what happens within her own party or elsewhere, she won't stop banging on and on about her campaign for another independence referendum.
"That is her only priority. With Sturgeon once again talking up a pact with Labour, it's also clear that only the Scottish Conservatives can be trusted to stand in her way."