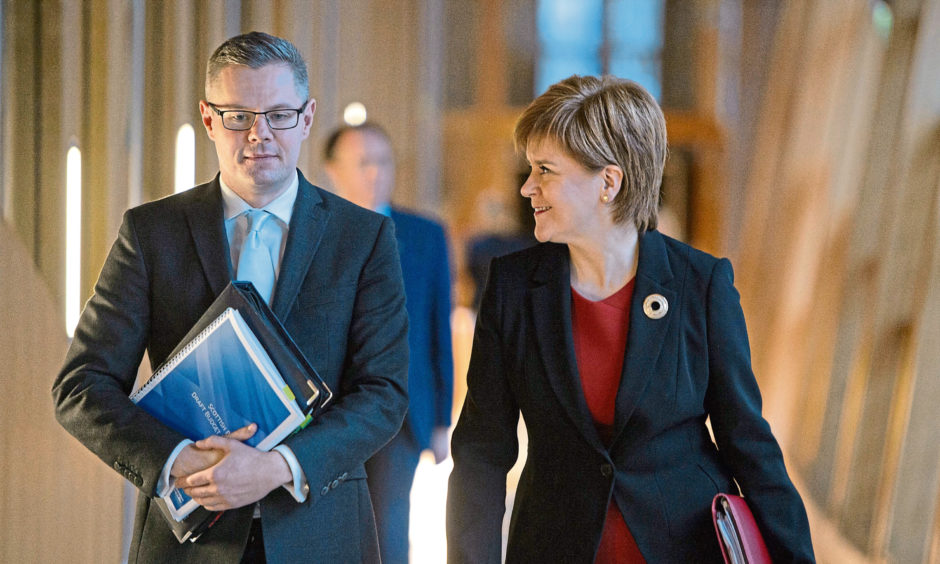 Taxpayers are set to pick up the tab for a Budget deal between the SNP and Greens to deliver more cash to local authorities.
Finance Secretary Derek Mackay found an extra £90 million for council coffers in an agreement with their pro-independence allies that should allow the bill to pass.
But to minimise cuts, town halls will also have to use new powers unveiled by Mr Mackay on Thursday, which could mean even bigger council tax rises for residents.
The SNP also promised to bring forward and tweak legislation so councils can impose new levies on tourists and motorists.
Mr Mackay has increased the maximum tax rises councils can set from 3% to 4.79%, which takes effect in April.
If all Tayside and Fife councils applied the top increase, that would force Courier Country residents as a whole to pay £18m more in council tax than they do now.
The Scottish Conservatives described the Budget as a "triple-tax bombshell", referring to income, council and parking tax increases.
Mr Mackay said the deal would "ensure our partners in local government receive a fair funding settlement".
The bill passed its first hurdle on Thursday by 67 votes to 58, following the stage one debate on its general principles.
The Greens have agreed to support Budget for its entire passage through parliament, which averts the risk of a Holyrood election.
As part of the deal, the Scottish Government will bring forward legislation to give town halls the power to tax visitors for staying in a hotel.
The Transport Bill will also be amended, says Mr Mackay, so councils can charge a levy on workplace parking.
Murdo Fraser, for the Scottish Conservatives, said: "Thanks to the SNP, Scots across the country are about to be hit by a triple tax bombshell.
"We will pay the highest income taxes in the UK, council tax will go up, and now you might even be taxed hundreds of pounds a year for taking your car to work."
Mr Mackay also pledged to hold cross-party talks on a replacement for the current council tax system.
He said if agreement can be reached, legislation could be published before the end of this Holyrood term in 2021.
Patrick Harvie, the co-convener of the Scottish Greens, said they will "always be firm but constructive in these situations".
"Scrapping the Tories' council tax and giving councils more powers is a historic victory," he said.
Mr Mackay said the changes "will deliver the most significant empowerment of local authorities since devolution and provide additional funding to support local services".
"This enhanced package offers up to £187m of increased funding and flexibility to councils, on top of the £11.1bn local government settlement," he added.
"In total overall spending power for local authorities next year will be £620m higher than it is currently."
Figures from the Scottish Parliament Information Service released by Labour on Thursday night said the core grant for day-to-day spending is being cut by £231m across Scotland.
That figure does not include cash that is going to councils to fund things like Frank's Law and an increase in free childcare hours, which are new responsibilities for councils.
David Ross, the Labour co-leader of Fife Council, said they would look at the maximum rise, but added they did not want to burden already stretched households.
"The Budget still means a £4m cut in our core grant and a budget gap of £9m," he said.
"We welcome the extra money but obviously it doesn't go as far as we would like."
His co-leader in the kingdom, the SNP's David Alexander, said: "This has turned into a much better budget.
"Despite starting with a £340 million cut from Westminster if you exclude Barnett health consequentials, the Scottish Government has managed to get Fife about £16m more this year than last.
"The extra £6 million we have through this agreement makes all the difference."
Richard McCready, the Labour council in Dundee, said it "may be right" that visitors to the V&A and Waterfront "pay a little to protect jobs and services for everyone in Dundee".
But he added: "This remains a budget based on cuts to local government and let's be clear that means cuts to communities right across Dundee.
"I fear that it will still mean cuts to jobs and services in Dundee and that remains unacceptable."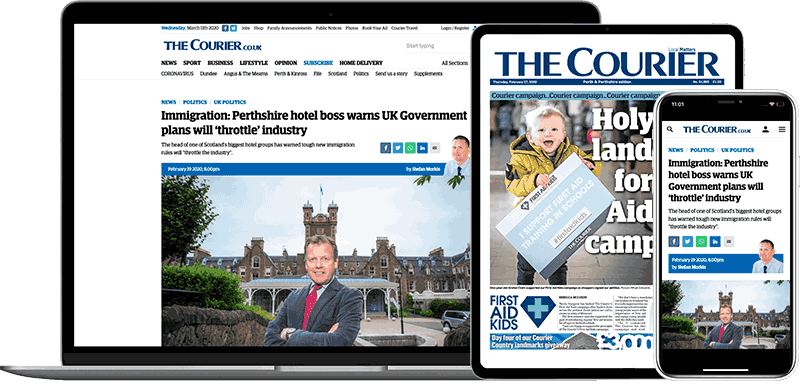 Help support quality local journalism … become a digital subscriber to The Courier
For as little as £5.99 a month you can access all of our content, including Premium articles.
Subscribe