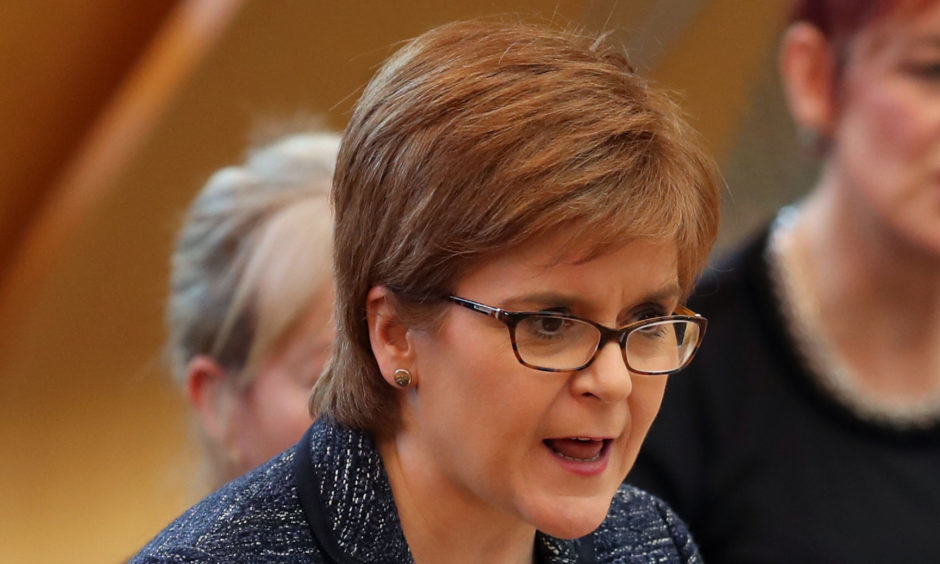 Nicola Sturgeon has slapped down her deputy over his support for an unsanctioned independence referendum.
The First Minister said Indyref2's "legal basis" should be the same as for the 2014 poll, which was approved by Westminster.
The SNP's deputy leader Keith Brown was filmed telling activists that the Yes movement must not rely on UK Government consent to stage another vote.
Ms Sturgeon was asked to rule out a so-called wildcat referendum at First Minster's Questions on Thursday.
The SNP leader replied: "The legal basis for the next independence referendum should be the same as the basis for the last independence referendum.
"And the only reason we're talking about this issue is the disgracefully anti-democratic stance of the Conservatives, who refuse to recognise a mandate at two elections and endorsed by this Parliament."
She later told reporters she is "not open" to the possibility of a Catalan-style vote.
A video emerged on Thursday of Mr Brown endorsing such an unsanctioned referendum.
He told independent supporters: "I don't think that, certainly the SNP and the Yes movement, should be willing to anticipate the refusal to give a section 30 order as a reason not to call a referendum.
"If we want to have a referendum, then we decide we're going to have a referendum."
In 2012, the UK Government temporarily handed the section 30 authority to Holyrood to stage an independence referendum, which was held two years later.
Enough is enough. The SNP need to move on from their constitutional obsession of Independence.

Rule it out First Minister and let Scotland move on. #FMQs pic.twitter.com/E1L5GYKQnv

— Jackson Carlaw MSP (@Jackson_Carlaw) March 7, 2019
Jackson Carlaw, Scottish Conservative interim leader said: "Nicola Sturgeon's slap-down of her deputy today is a humiliation for Mr Brown and shows the SNP is in complete disarray."
Earlier Mr Carlaw said Ms Sturgeon's plans for a new Scottish currency risks increasing mortgage payments for homeowners and throwing the economy into "chaos".
Scottish Labour leader Richard Leonard warned of using sterling without central bank control and the requirement of building up £40 billion of foreign exchange reserves.
The dismal unionist parties message to Scotland:
– You can't use the £ in a currency union
– You can't use the £ outside a currency union
– You can't have an independent currency either
Are we the only country in the world which, uniquely, can't have a currency at all?! #FMQs

— Fergus Mutch (@Fergoodness) March 7, 2019
Ms Sturgeon described Scottish Labour as "a pale echo of the Conservatives".
She said: "The position of Labour and the Tories on these questions is utterly ridiculous.
"Remember in 2014 they told us that Scotland couldn't use Sterling in a currency union?
"Now they tell us we can't use sterling in a currency union and they tell us we can't have our own currency as well.
"Scotland must be the only country in the entire world that couldn't have any currency – it is ridiculous and the people of Scotland know that."
Explaining her policy, Ms Sturgeon added: "Until a democratically elected Scottish Parliament decides otherwise, we will use the pound, which is our currency just as it is the currency of other parts of the UK."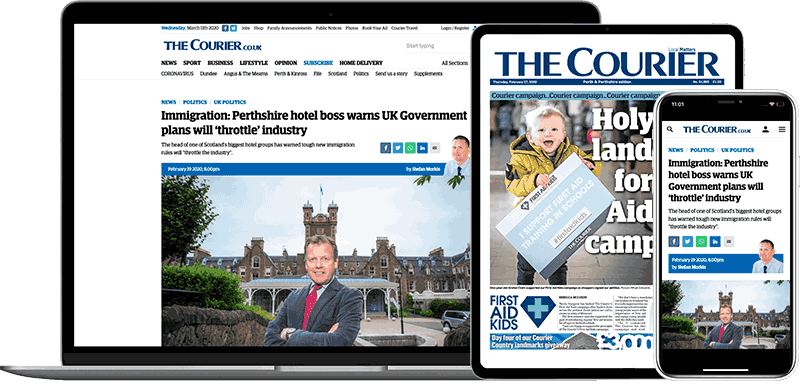 Help support quality local journalism … become a digital subscriber to The Courier
For as little as £5.99 a month you can access all of our content, including Premium articles.
Subscribe