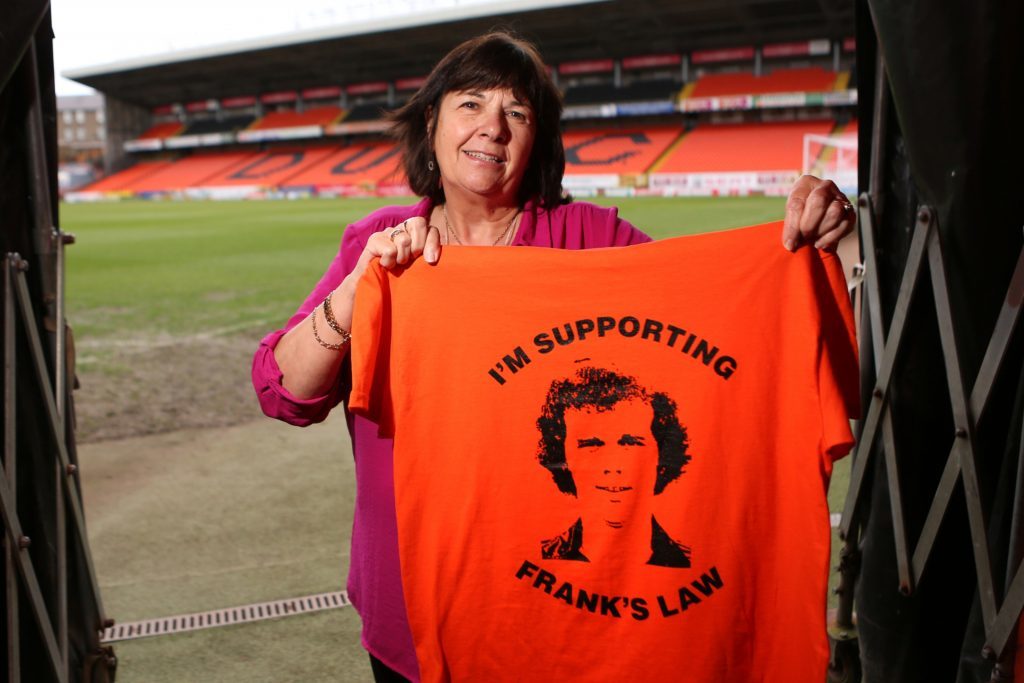 Frank's Law is at risk from a shortage of care workers, says campaigner Amanda Kopel.
The Angus architect of the anti-discrimination legislation was celebrating its launch with MSPs on Thursday.
Ms Kopel said her late Dundee United husband Frank would have a "big grin in heaven" knowing how many lives would be affected by change, which extends free personal care to under-65s.
But she expressed concern about whether there is enough capacity in the care workforce.
A report published earlier this year by the Care Inspectorate and Scottish Social Services Council (SSSC) found the rate of full-time vacancies in care at home services increased to 8.2% by the end of 2017.
Asked if there is the care workforce to deliver Frank's Law, she said: "I don't think there will be.
"I'm hearing through the grapevine they are stretched as it is, a lot of the care workers.
"They have a difficult job. There has to be more carers brought in for this."
She backed a pay rise for carers, but accepted "money has to be found".
"We really do need to find the money to help because it's going to affect every single family in Scotland," the Kirriemuir resident said.
The Scottish Government agreed to introduce Frank's Law in Nicola Sturgeon's programme for government 2017-18.
Speaking at First Minister's Questions, Ms Sturgeon hailed her government's expansion of the universal care system, saying the SNP administration had pumped money into the health service.
Ms Kopel launched her campaign to abolish personal care charges to under-65s with debilitating conditions in 2013.
Her family struggled to meet the costs of looking after Frank, who played left back for Dundee United and passed away shortly after his 65th birthday in 2014.
Bill Bowman, the Scottish Conservative MSP, said the reform was a "defining moment in Scottish healthcare".
"That is down to one brave woman and one enduring campaign, which captured the public's imagination and started a movement which wouldn't be told no," he added.