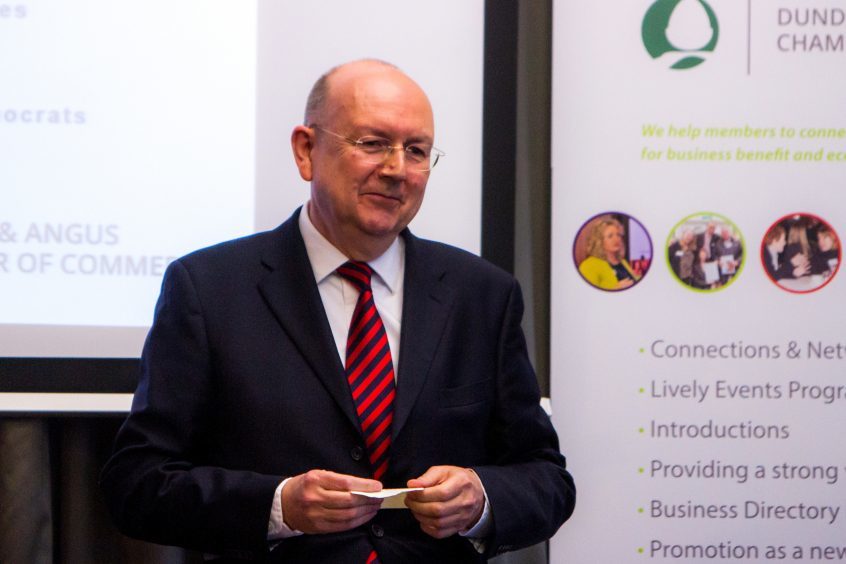 Suggestions made by SNP politicians that a referendum could be avoided for Scotland to gain independence have been derided as a "conference carrot" for hardliners.
Angus MacNeil MP and party co-hort Christopher McEleny, leader of Inverclyde's SNP council administration, confirmed they have tabled a motion for the nationalist's party conference in October calling for a second referendum on Scottish independence to be confirmed by autumn next year.
The pair also argue if the UK Government refuses a section 30 order for another referendum — something both candidates for prime minister Jeremy Hunt and Boris Johnson have suggested — that the "middleman" of a referendum could be circumvented.
North East Scottish Conservative MSP Bill Bowman said "most Scots" did not want another referendum and suggested the government stop  cutting services across Scotland.
Speaking on the BBC's Good Morning Scotland programme on Monday, Mr MacNeil said that people in Scotland should not "sit back" and accept being told there cannot be another referendum.
"We can't really sit back in Scotland and let people like that shout "no way" to us," he said.
"I mean, if they're going to say no way to that, there's another way round it.
"And if you look over the number of countries that have become independent over the last 100 years, of the 150 that have become independent, only 30 or so actually have taken the route of a referendum.
"So the idea is to use an election, either the Scottish election or the Westminster election, whichever comes first, cut out the middle man of a referendum and just have a straight mandate for independence from the election."
He added: "I think in the SNP we've had a mindset since Alex Salmond decided  a referendum was probably the best way forward, that it only can be a referendum, but most countries that have become independent have become independent without a referendum but have become independent through other ways."
Mr Bowman said: "As we saw in Dundee earlier this year, the SNP need to dangle a conference carrot for the hardcore fringe elements of their support.
"But Mr McNeil, Nicola Sturgeon and everyone at the top of the party are aware of the uncomfortable truth.
"There is no majority support for yet another independence referendum in Scotland.  They don't speak for most Scots.
"Most Scots want the SNP to fix the mess they made of education, justice, public services and healthcare – especially here in Dundee where constituents are suffering cuts and service reductions from the SNP council and SNP government."
A spokeswoman for the SNP said: "There is a cast-iron mandate to give the people of Scotland the option of becoming independent in a referendum before the 2021 election, and the First Minister has made clear she believes this should take place toward the latter half of next year.
"Given the way Scotland's interests have been completely ignored in the Brexit process, and given the increasing likelihood that we will be dragged off the no-deal economic cliff-edge, it's no wonder support for the SNP and for independence is rising."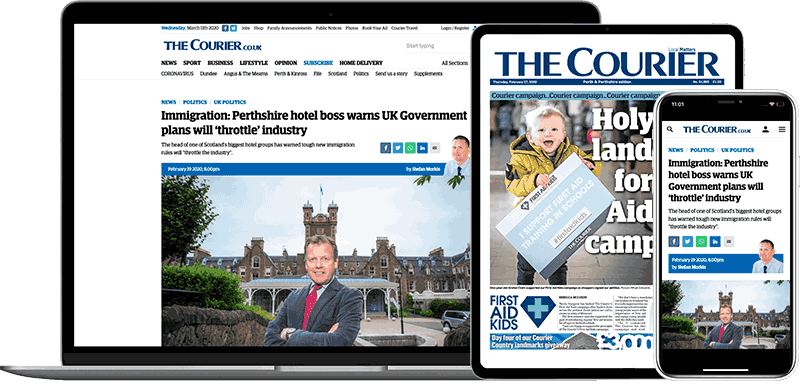 Help support quality local journalism … become a digital subscriber to The Courier
For as little as £5.99 a month you can access all of our content, including Premium articles.
Subscribe