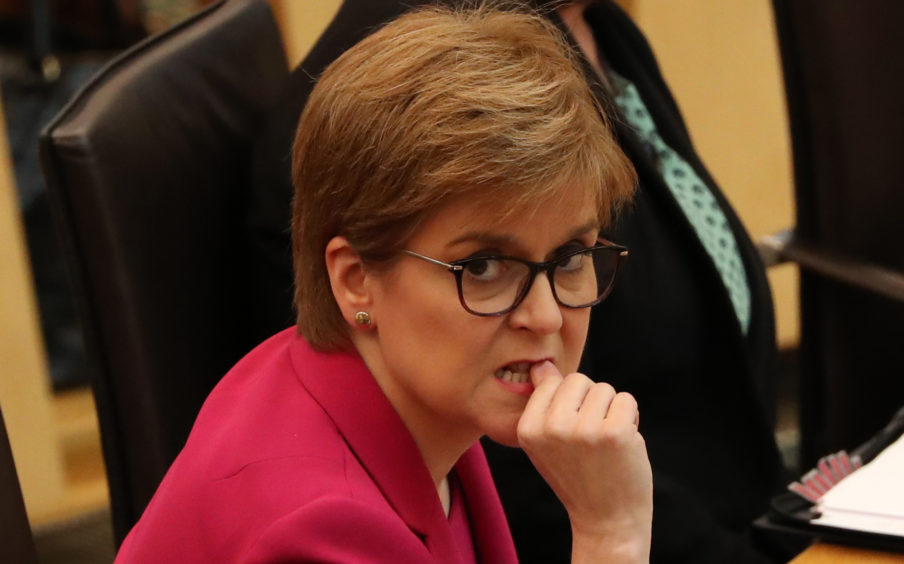 First Minister Nicola Sturgeon said attacks on Scottish judges were "shocking" and "dangerous" and documents relating to Brexit chaos had been given to her as a "base level".
During First Minister's Questions, Ms Sturgeon was questioned on whether the Scottish Government had earlier sight of the "yellowhammer" document leaked to the media.
She said the Scottish Government was given the paper on Wednesday night, when it was released, but pointed out the difference between its title and the one publicly released.
When "yellowhammer" first came to light, the UK Government said it was a "worst case scenario" preparation document.
Ms Sturgeon said the copy she had seen was titled "base" scenario.
She said: "The publication of the yellowhammer planning assumptions yesterday lays bare for the public the horrors of a no-deal Brexit.
"It is shocking that it has taken so long for the information to be published.
"In terms of yellowhammer planning assumptions, what we in the Scottish Government have seen is what was published on Wednesday night.
"The only difference that I can confirm is in the title of the document.
"The version that we had, had the title 'base' scenario rather than 'reasonable worst case' scenario, which is what appeared on the document that was published last night.
"It is for the UK Government to explain whether there is any significance to that difference."
Ms Sturgeon also described attacks on the integrity of the Scottish justice system as "disgraceful".
The Court of Session in Edinburgh ruled this week that Prime Minister Boris Johnson had misled the Queen over the prorogue of parliament, something Mr Johnson yesterday "absolutely" denied.
The first minister said: "The Court of Session found the Prime Minister to have acted unlawfully.
"Wednesday's judgement is of huge constitutional significance. The political implications of it should be straightforward. Parliament should immediately be back in session.
"If that was not bad enough, what we heard directly and indirectly, from people within the Conservative Party, who attacked the independence and integrity of the judiciary, was absolutely disgraceful and shocking.
"I was glad to hear Jackson Carlaw and other members of the Tory benches here defend the integrity and independence of the judiciary.
"Whatever our views on individual judgements, our court system and the separation of powers are a vital part of our democracy.
"It is not just wrong but deeply dangerous for politicians of any party to attack the independence of the judiciary. It is incumbent on us all to stand up for that."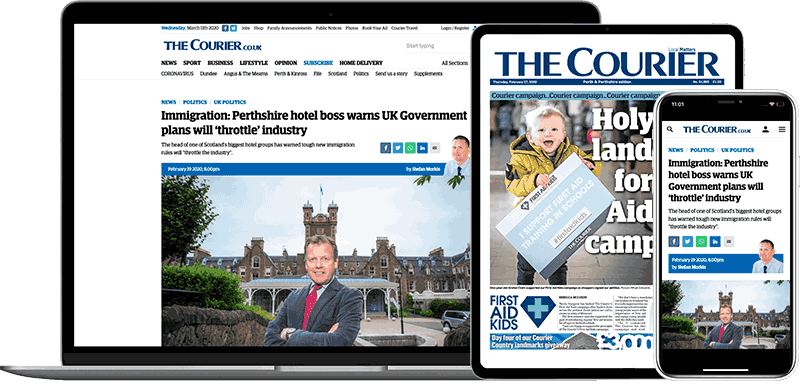 Help support quality local journalism … become a digital subscriber to The Courier
For as little as £5.99 a month you can access all of our content, including Premium articles.
Subscribe