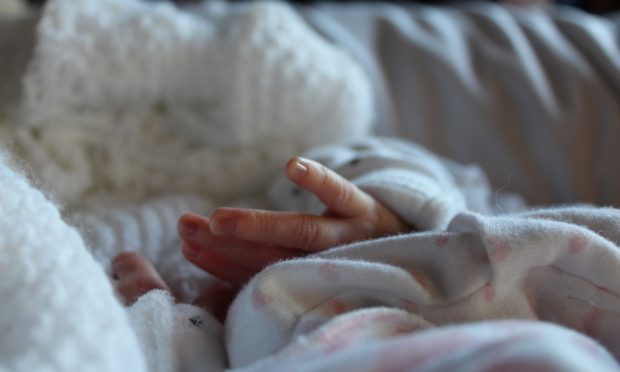 Jack and Isla were the most popular names in Tayside and Fife this year.
Both names took the top spot last year too, with Isla knocking Olivia from pole position.
The favourites were similar across Scotland, as Jack was the most popular name nationally, although Isla came in third, beaten by Olivia in first place and Emily in second.
Isla was the most popular girls name in Dundee, Angus and Fife but slipped to eighth place in Perth and Kinross, where Charlotte proved most popular, according to the National Records of Scotland.
Despite more boys being called Jack than anything else in Courier Country, region by region, it was only the most popular in Fife.
New parents in Angus favoured Harry while Dundee and Perth and Kinross bucked the national chain, favouring Thomas and Alexander respectively, despite neither name reaching the Scottish top 10.
Oliver, Charlie, James, Muhammad and Rory all proved popular in Tayside and Fife, along with Sophie, Ellie, Amelia and new entry, Harper.
Culture Secretary Fiona Hyslop said: "It is always a pleasure to read the top baby names of the year, which give an insight into one of the most cherished moments in every parent's life.
REVEALED: These are the top 100 baby names in Scotland in 2019
"While Olivia and Jack have shown their enduring appeal by retaining the top spot yet again, it's interesting to see newer entries such as Ayla and Hallie in the top 50."
Parents in Dundee were quick to change trends as last year's most popular names, Leo and Amelia, failed to make the top 10 12 months later.
Similarly, Ellie, last year's favourite girls' name in Perth and Kinross, dropped out of the area's top 10.
Reuben was the second most popular boys' name in Dundee, with 12 new babies given the moniker in the city, making a sizeable chunk of the 78 across Scotland.
Across Scotland, favourites have more longevity as Jack has held the top spot for 12 years running with 423 babies given the name, while the 370 girls named Olivia made it the most popular for the fourth year in a row.
Completing the Scottish top five for boys are Oliver, James, Charlie and Harris.
Charlie moved into fourth place from 11th in 2018, while Harris is up three from eighth place last year, and the top three have not changed.
Alexander and Logan fell out of the top 10, while the new entrants were Alfie at number 10 and Charlie.
For girls, there is no change in the top four – completed by Emily, Isla and Sophie – while Ella bumped Amelia into sixth place.
Aria and Jessica dropped out of the top 10, with new entrants Freya and Charlotte at ninth and 10th place respectively.
National Records of Scotland said of the 46,523 births registered in Scotland in 2019, around 10% were given a unique name.
Alan Ferrier, head of demographic statistics at National Records of Scotland, said: "Once again Jack and Olivia are the most popular first names in Scotland, however, there have been some fascinating changes in the top names for 2019.
"The fastest climbers in the boys' top 50 are Tommy and Arthur. Tommy is up 41 places to 48th and Arthur is up 20 places to 26th.
"For the girls, the big climbers are Gracie, Ayla and Hallie, who are now all in the top 50.
"Jackson had the biggest fall in popularity for the boys' names in the top 100, dropping 20 places to 79th, and for the girls it was Cara, down 31 places to joint 96th."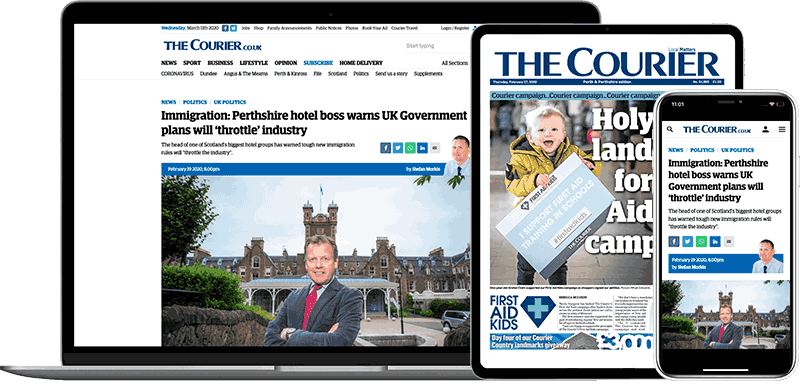 Help support quality local journalism … become a digital subscriber to The Courier
For as little as £5.99 a month you can access all of our content, including Premium articles.
Subscribe