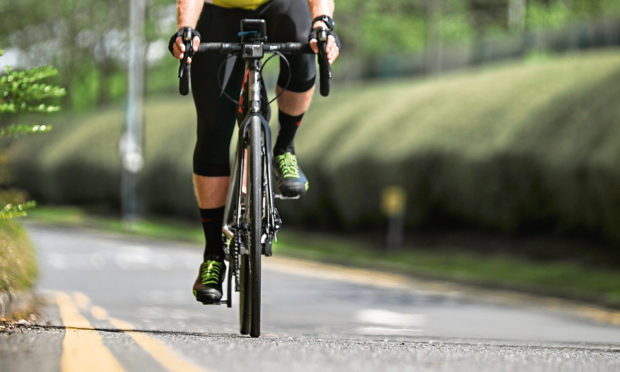 Scotland would be a better place if more people cycled, according to a survey of more than 1,000 people.
Cycling Scotland research found positive attitudes towards the activity due to the health and environment benefits.
But it also revealed the majority of car drivers have no plans to ditch their vehicles and concerns over cycling safety and a lack of convenience mean most people are unlikely to be getting on their bikes anytime soon.
Cycling Scotland conducted 13-minute interviews with 1,049 people.
Almost eight in 10 (79%) people living in Scotland agreed that for the sake of the environment it would be better if more people cycled.
The proportion of people citing the environment as a factor in why they cycle has almost doubled since 2017, the research found, up from 12% to 22%.
Most people had positive attitudes towards cycling, saying it improves health and wellbeing (92%) and Scotland would be a better place if more people used bikes (65%).
A similar study by the cycling body in 2017 found three-quarters of people who did not cycle said they were very unlikely to cycle in the future. This response reduced to two-thirds in 2019.
While 44% of those interviewed said they were interested in reducing their car use, the majority still had little interest in the idea – with 32% firmly opposed. A total of 72% of drivers would rather use their cars than other transport, citing the freedom it brings as the prime reason.