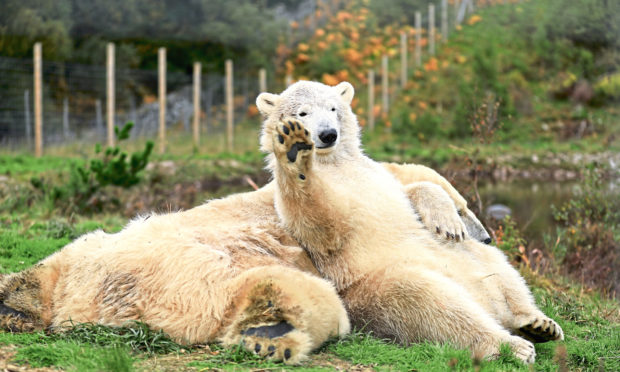 The first polar bear cub born in the UK this century could be sent from Scotland to a new home overseas.
Hamish made history when he was born at Highland Wildlife Park near Kingussie in December 2017.
He is now approaching the age at which he would naturally separate from his mother in the wild.
As part of the European Endangered Species Programme, a search has now begun to find him a new home.
Vicky Larkin, the Highland Wildlife Park's head carnivore keeper, said: "We are just waiting for the studbook keeper to find somewhere."