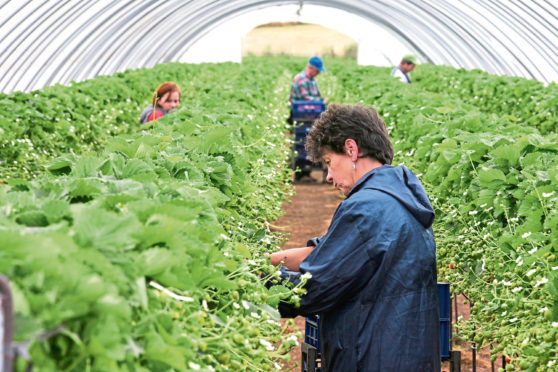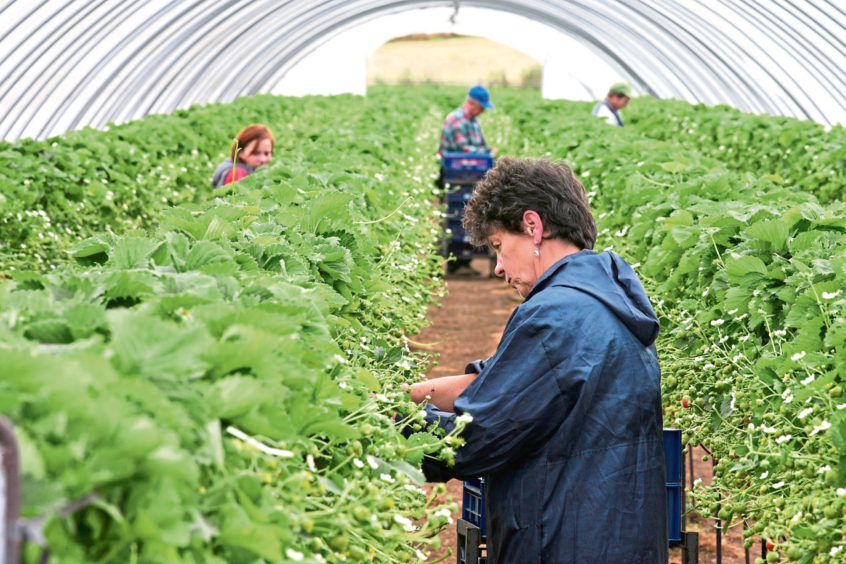 Fruit farmers in Angus, Fife and Perthshire are appealing for almost 3000 people to pick berries this summer.
The 19 members of Arbroath-based Angus Growers have launched a recruitment drive to help meet the shortfall of pickers coming from Eastern Europe and give work to people who have been made redundant.
We need you to help #FeedOurNation.
Please share this with those who need to find work.
For more info 👉 https://t.co/kQM9K2qFuX#PickforVictory #DelivertheCrop #DigforVictory #DelivertheHarvest #PickourBerries#WeareHiring #FarmJobs #SeasonalWork #EmploymentOpportunities pic.twitter.com/sCijgPcEYe

— Angus Growers Ltd (@AngusGrowers) March 23, 2020
The workers will be needed in around four to six weeks' time to pick strawberries, raspberries, blueberries and blackberries.
The Angus Growers website shows some 1,845 jobs are needed in Perthshire alone, with a further 497 in Fife, 425 in Angus and 90 in Dundee. 70 workers are needed in Aberdeenshire.
One grower, James Porter from East Scryne, Carnoustie, has already postponed workers coming from Bulgaria to reduce the risk of spreading infection and adding to pressure on the health service, and has assured potential workers if they need to self-isolate while on the farms, dedicated facilities will be available on site.
He said: "We are now facing a shortfall of almost 80% of the workers required in Scotland to pick our crops this season.
"I know that many people are facing redundancy across the travel and hospitality industries and I would encourage anyone who is looking for work to visit our new dedicated recruitment site and apply.
"People might have a misconception that picking fruit doesn't pay that well, however all our growers pay in accordance with the Scottish Agriculture Wages Order, which is based on the national living wage.
"Accommodation is available on site for anyone who doesn't live in close proximity to one of our farms, and full support and training will be provided."
Mr Porter insisted all the berry farms would have strict biosecurity measures in place.
He added: "The health and wellbeing of our staff is of paramount importance, and we are following the latest UK and Scottish Government advice and guidelines relating to Covid-19.
"This includes restricting access to sites to essential visitors only, controlling who comes in and out, splitting a farm's workforce into teams and keeping these teams isolated from one another, social distancing, site lock down measures and disinfecting procedures.
"Thankfully, the risk of spread among farm workers is relatively low due to the open-air nature of harvesting activity; farms unlike offices, are large places where people can spread out."
Anyone interested should contact jobs.angusgrowers.co.uk or NFU Scotland's online portal nfus.org.uk  which was launched at the weekend.
For more updates on the coronavirus outbreak follow our live blog.