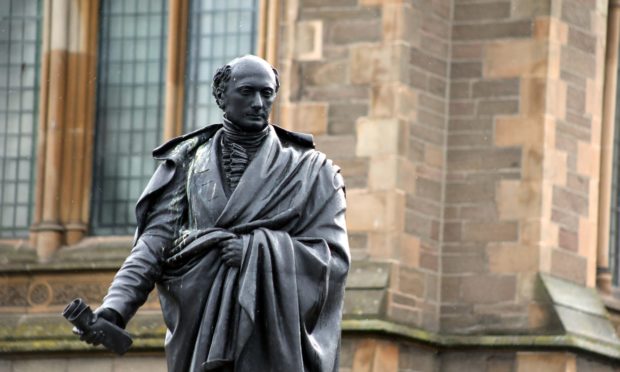 Statues in Dundee and Perthshire have been earmarked as "problematic" by anti-racism activists for commemorating historical figures with links to slavery.
A monument to politician and reformer George Kinloch in Albert Square, in the City of Discovery, has been singled out on a website called "Topple the Racists" as campaigners call for the UK to come to terms with controversial figures from history.
Blairgowrie-born reformer and Dundee MP Kinloch – known as the "Radical Laird" -inherited the Grange Estate in Jamaica upon the death of his father. The property used slave labour.
The Topple the Racists website notes that the Dundee statue "fails to note that his wealth was derived from the Grange Estate in Jamaica which he inherited upon coming of age and used slave labour".
The Melville Monument in Comrie is also singled out on the list, which is compiled on an interactive map using suggestions from members of the public.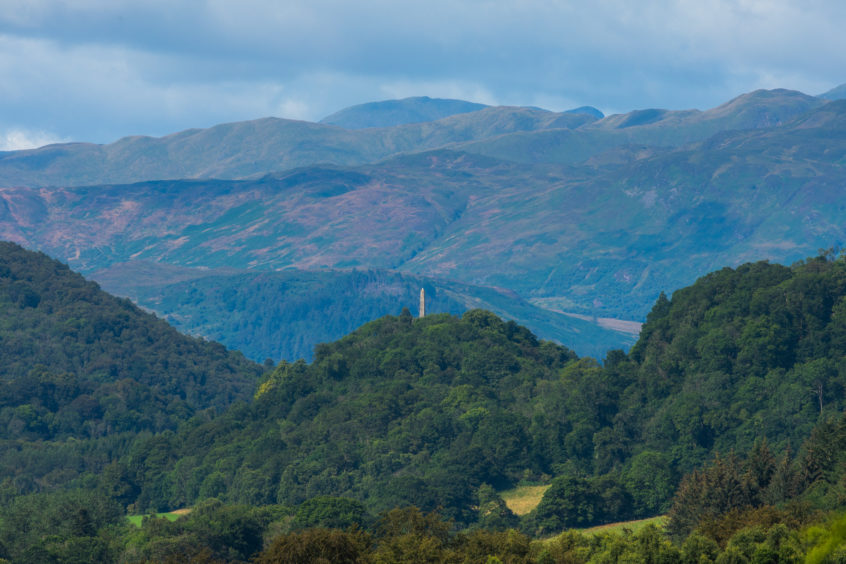 The Perthshire sculpture pays tribute to Henry Dundas, a former Tory politician. The Topple the Racists website states he "was instrumental in causing the abolition of slavery in UK to be delayed by 15 years".
Residents vow to protect Robert Baden-Powell statue on protesters' target list
The two Tayside statues are among a raft of others across the UK singled out by protesters.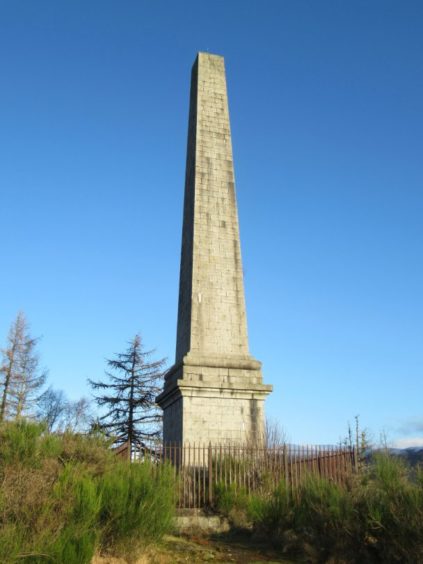 The list includes major figures from British history such as James Cook, Sir Francis Drake, William Gladstone and Sir Robert Peel.
The Topple the Racists website is run by the Stop Trump Coalition.
In a statement on the statue campaign, the group wrote: "We started the map of problematic statues across the UK as a crowd-sourced project that aims to highlight the complicity and history of empire and slavery.
"This is a collaborative project that examines our public spaces, the history of wealth that built our towns and cities, and our understanding of our own history."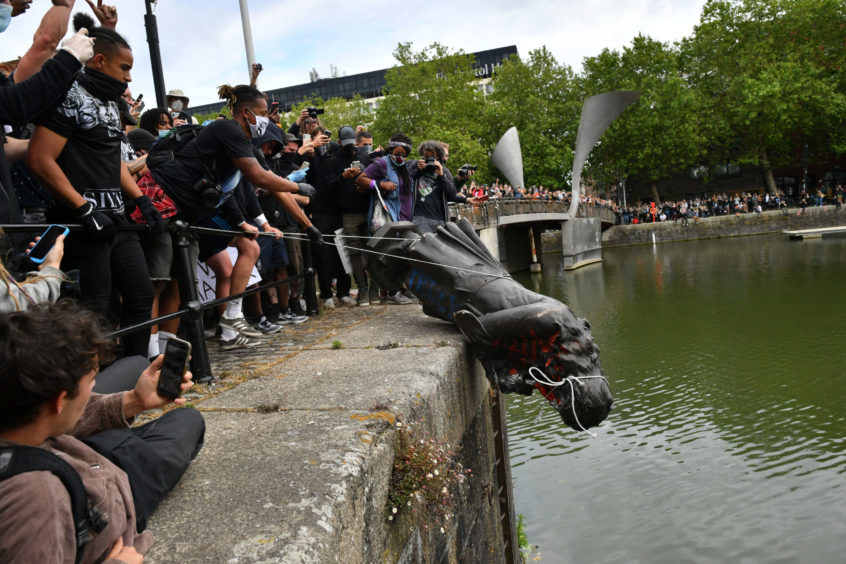 The statement claims monuments could be moved to museums or simply removed.
It adds: "It is not our job to decide what happens. Glorifying colonialists and slavers has no place in a country serious about dismantling systemic racism and oppression, but education does."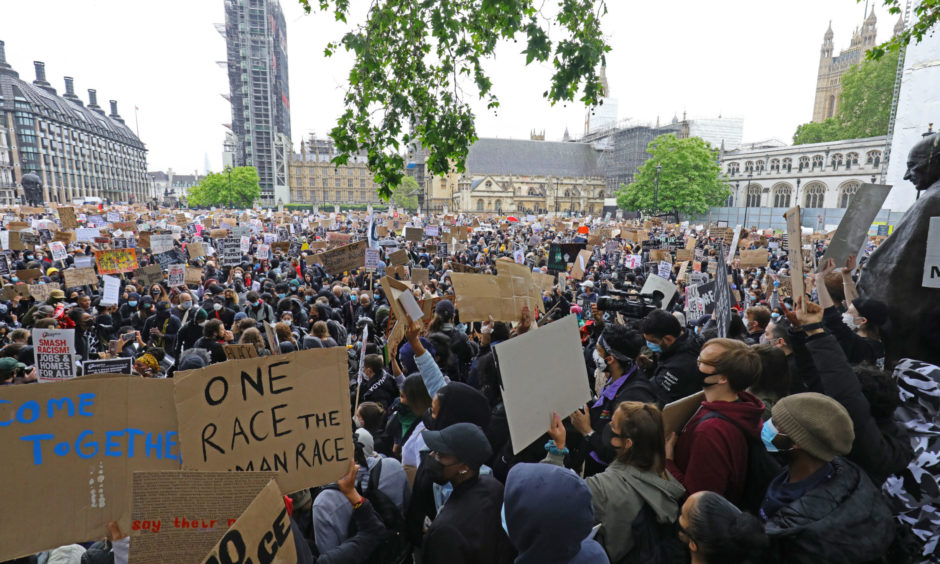 The list of statues emerged in the wake of Black Lives Matter protests across the UK, sparked by the death of George Floyd while in police custody in the US city of Minneapolis last month.
A statue of slave trader Edward Colston was pulled down and tossed into Bristol Harbour during an anti-racism protest in the city on Sunday.
Kinloch a 'complex figure' says local historian
Matthew Jarron, secretary of the Abertay Historical Society, said George Kinloch was a "complex figure" in Dundee history.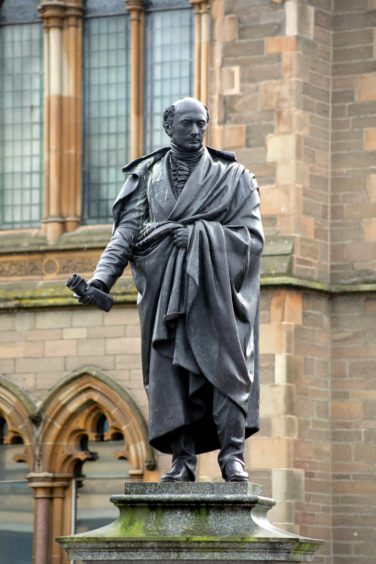 He inherited the Grange Estate in Jamaica from his father George Oliphant Kinloch around 1795 before selling it off in 1804.
Mr Jarron said Kinloch was an advocate for workers' rights in Dundee – but may have funded his work through the profits made in selling his Caribbean property.
Mr Jarron added: "The Abertay Historical Society strongly supports the Black Lives Matter campaign and we are actively exploring means of encouraging more research into Dundee's connections with the trans-Atlantic slave trade as well as the part it has played in the anti-slavery movement.
"George Kinloch is a particularly complex figure – his statue was erected after decades of campaigning by the working classes in Dundee to celebrate his important role in securing workers' rights and fighting to allow working men to have the vote, even though it meant having to flee the country to avoid arrest at a time when radicals and reformers faced political and legal persecution.
"Yet it is also true that he inherited his father's estate in Jamaica, which he sold in 1804, so he may therefore have funded part of his political activism and his years in exile through profits earned from this.
"Further research is definitely required to find out what the extent of his involvement was with this estate and how the statue should therefore be reinterpreted."
City council leader 'horrified' to learn of Kinloch's slavery ties
Dundee City Council leader John Alexander said he was "horrified" to learn of Kinloch's ties to slavery in the Caribbean.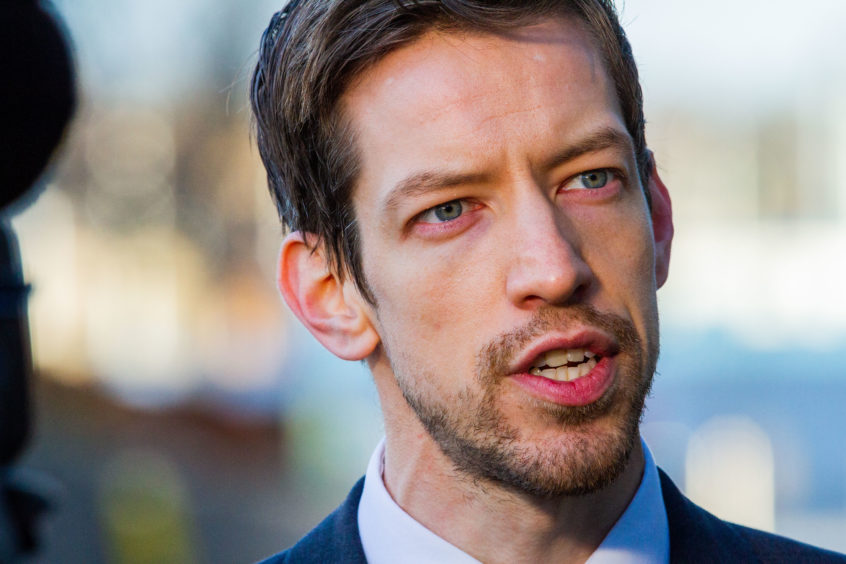 And the councillor came out in favour of rededicating the statue of the former city politician to take account of the historical figure's links to the slave trade.
Mr Alexander said he agrees with the words of Sir Geoff Palmer, who gave an interview with The Courier earlier this week, that "you remove the evidence, you remove the deed".
He added: "It's important that people's voices are heard in the current discussion and I know that there are a huge variety of opinions on what actions should and shouldn't be taken.
"It's also important for all of us to educate ourselves and in light of recent events, I've been surprised and horrified to learn of some of the Dundee connections to slavery.
"It shouldn't, of course, take recent events for us to understand or learn the truth about that negative and shameful past.
"I hugely respect the views expressed by Sir Geoff Palmer, Scotland's first black professor and professor emeritus at Heriot-Watt University, when he said that truthful accounts of history should be given the focus.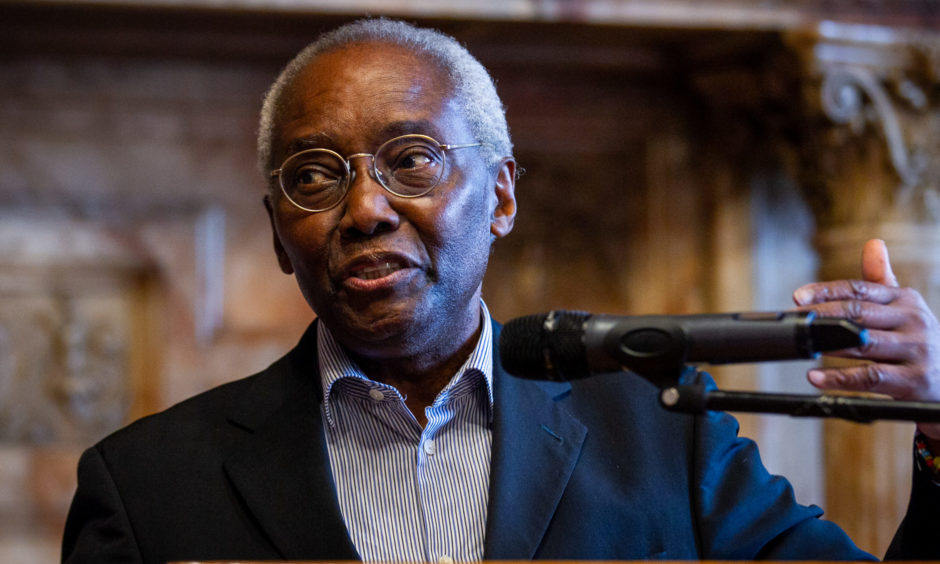 "We need to educate ourselves, understand some of the horrific history that continues to lead to racism to this very day and to ensure that accurate accounts of history are given.
"In his words, 'My view is you remove the evidence, you remove the deed. The past has consequences and a lot of people forget that. Racism is a consequence of the past.'"
Sir Geoff Palmer: Scotland's first black professor on overcoming racism, demolishing statues and the Highland Clearances
Mr Alexander said: "In that regard, I've already asked the chief executive of Dundee City Council to look at this specific statue and options to rededicate it and to provide a truthful account of the negative legacy and impact of George Kinloch, his role and his complicity in slavery in Scotland."