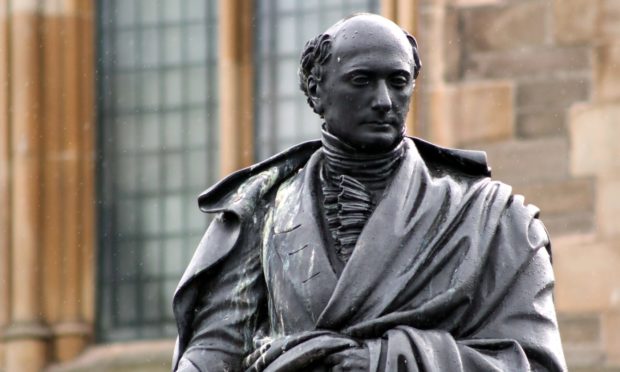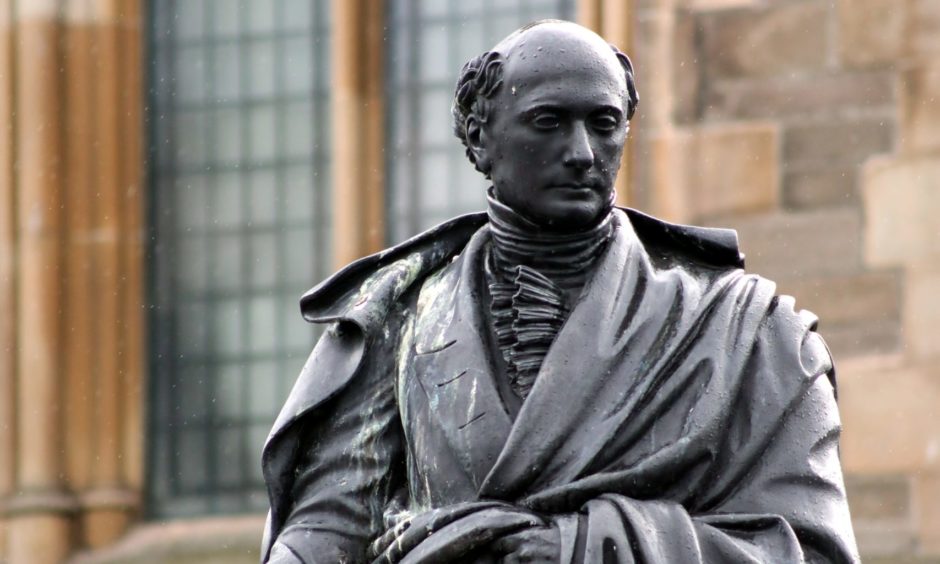 Dundee City Council's leader says he was "horrified" to learn of his hometown's historic ties to the slave trade after anti-racism activists scrutinised a prominent local statue.
Councillor John Alexander has come out in favour of rededicating an Albert Square statue of 19th-century MP George Kinloch in order to display a "truthful account" of the reformer's family ties to slavery.
It comes after anti-racism activists labelled both the Dundee sculpture of Kinloch and the Melville Monument in Comrie as "problematic".
The statues were singled out on a website called "Topple the Racists" as campaigners called for the UK to come to terms with controversial figures from history.
It comes after a statue of slave trader Edward Colston was pulled down and tossed into Bristol Harbour during a Black Lives Matter protest in the city on Sunday.
'Let us be judged by our deeds': MSPs back creation of Scottish racism museum following emotional debate
Blairgowrie-born Kinloch – known as the "Radical Laird" – is said to have inherited the Grange Estate in Jamaica upon the death of his father. The property used slave labour.
The Topple the Racists website notes that the Dundee statue "fails to note that his wealth was derived from the Grange Estate in Jamaica which he inherited upon coming of age and used slave labour".
Mr Alexander said he agrees with the words of Sir Geoff Palmer, who gave an interview with The Courier earlier this week, that "you remove the evidence, you remove the deed".
Mr Alexander said he has spoken to council chiefs about options to "rededicate" the B-listed statue in a way which will take account of the Kinloch family's links to slavery.
He added: "It's important that people's voices are heard in the current discussion and I know that there are a huge variety of opinions on what actions should and shouldn't be taken.
Statues in Dundee and Perthshire earmarked in 'topple' campaign by anti-racism activists
"It's also important for all of us to educate ourselves and in light of recent events, I've been surprised and horrified to learn of some of the Dundee connections to slavery.
"It shouldn't, of course, take recent events for us to understand or learn the truth about that negative and shameful past.
"I hugely respect the views expressed by Sir Geoff Palmer, Scotland's first black professor and professor emeritus at Heriot-Watt University, when he said that truthful accounts of history should be given the focus.
"We need to educate ourselves, understand some of the horrific history that continues to lead to racism to this very day and to ensure that accurate accounts of history are given.
"In his words, 'My view is you remove the evidence, you remove the deed. The past has consequences and a lot of people forget that. Racism is a consequence of the past.'"
Sir Geoff Palmer: Scotland's first black professor on overcoming racism, demolishing statues and the Highland Clearances
Mr Alexander added: "In that regard, I've already asked the chief executive of Dundee City Council to look at this specific statue and options to rededicate it and to provide a truthful account of the negative legacy and impact of George Kinloch, his role and his complicity in slavery in Scotland."
Statues in Dundee and Perthshire earmarked in 'topple' campaign by anti-racism activists
The list of statues across the UK emerged in the wake of Black Lives Matter protests, sparked by the death of George Floyd while in police custody in the US city of Minneapolis last month.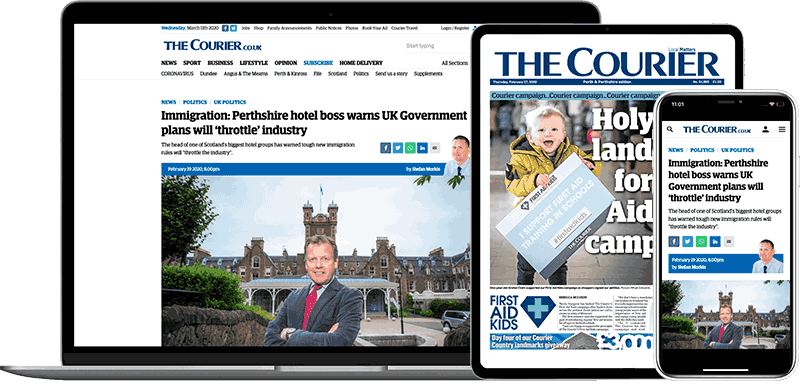 Help support quality local journalism … become a digital subscriber to The Courier
For as little as £5.99 a month you can access all of our content, including Premium articles.
Subscribe