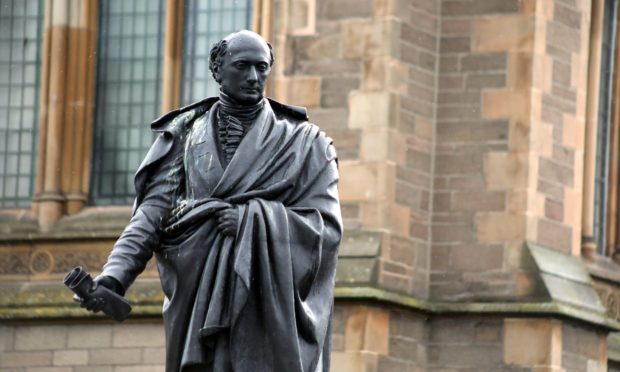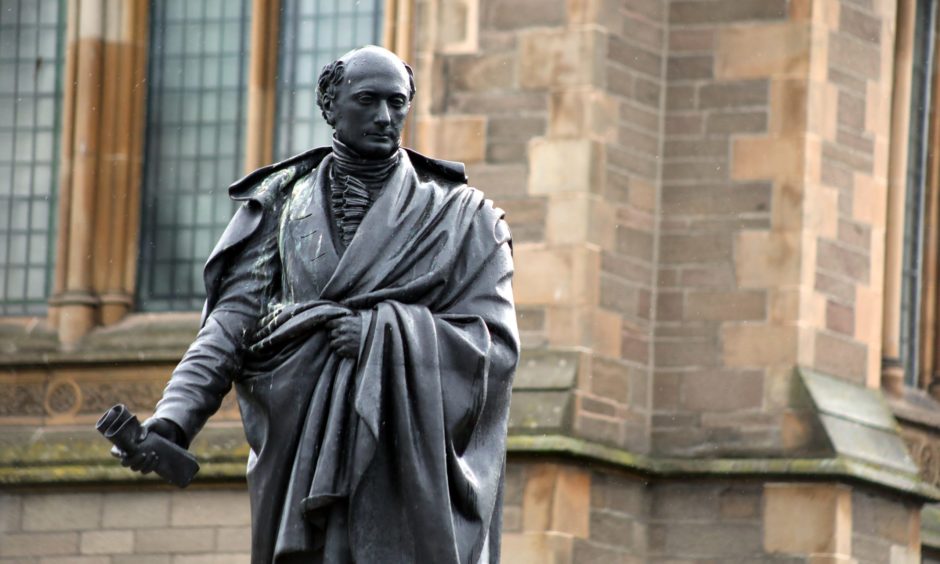 Tayside's historic links to the slave trade are coming under fresh scrutiny as the Black Lives Matter protests continue to reverberate around the country.
Statue of radical politician and slave owner George Kinloch in Dundee's Albert Square and the Melville Monument to Henry Dundas on Dunmore Hill overlooking Comrie in Perthshire have been placed on anti-racist protestors' online hit list.
Dundee councillors have also highlighted concerns about three city streets named after Dr Walter Tullideph, who owned slaves and ran plantations on the Caribbean island Antigua in the 18th century.
Dundee City Council leader John Alexander said he was "surprised and horrified" to learn of the city's links with the trade and has ordered a review of the dedication on the Kinloch statue.
"It's important that people's voices are heard in the current discussion and I know that there are a huge variety of opinions on what actions should and shouldn't be taken," he added.
"It's also important for all of us to educate ourselves and in light of recent events."
Councillors in the city have been urged to stop using "slave traders' language" in council chambers including the phrase "nitty gritty", which is thought by some to have racist origins.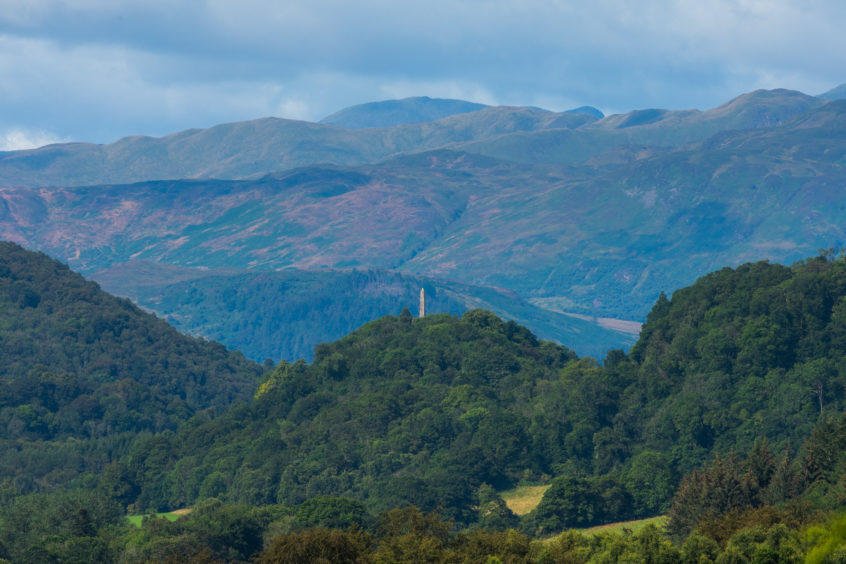 Labour councillor Georgia Cruickshank said: "Being a woman of colour, I know only too well what racism feels likes and to be discriminated against because of the colour of your skin.
"We must educate our children about black history. We must not glorify the slave traders who built their empires off the back of black people.
"We must embrace diversity, teach tolerance and understanding of black and ethnic minority lives and stop using slave traders language such as 'nitty gritty' in our council chambers."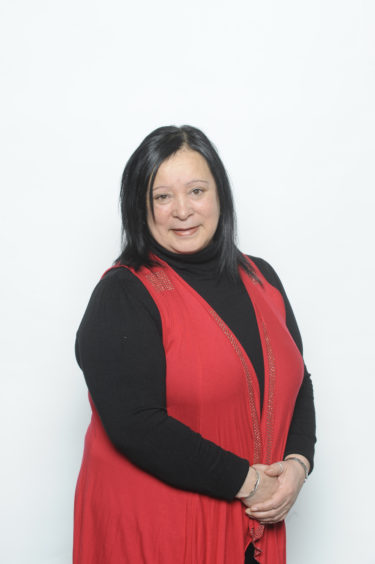 Protesters illegally tore down the statue of  slave trader Edward Colston in Bristol on Sunday after the killing of black man George Floyd in the US sparked international protests.
In Dundee vandals daubed a mural of Mr Floyd with a white supremacy symbol before campaigners repainted it with an anti-fascist message.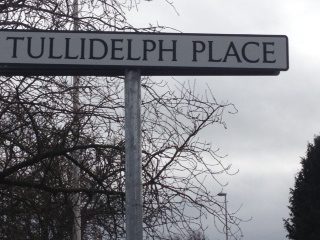 The Kinloch and Dundas monuments have been listed on the Topple the Racists campaign website – "a crowdsourced map of UK statues and monuments that celebrate slavery and racism".
Dundee was not a slave trading port but historical figures linked with the city either built or developed their wealth through industries reliant upon the ownership and abuse of slaves.
Statues in Dundee and Perthshire earmarked in 'topple' campaign by anti-racism activists
Both George Kinloch and Dr Walter Tullideph are listed as slave owners on university UCL's Legacies of British Slave-ownership database.
Henry Dundas' work to delay the abolition of slavery cost thousands of lives, leading to calls for statues to the former home secretary across Scotland to be taken down and streets renamed.
George Kinloch, who later became a Dundee MP and was a noted parliamentary reformer supporting the extension of the vote to more working people, has enjoyed a largely positive legacy.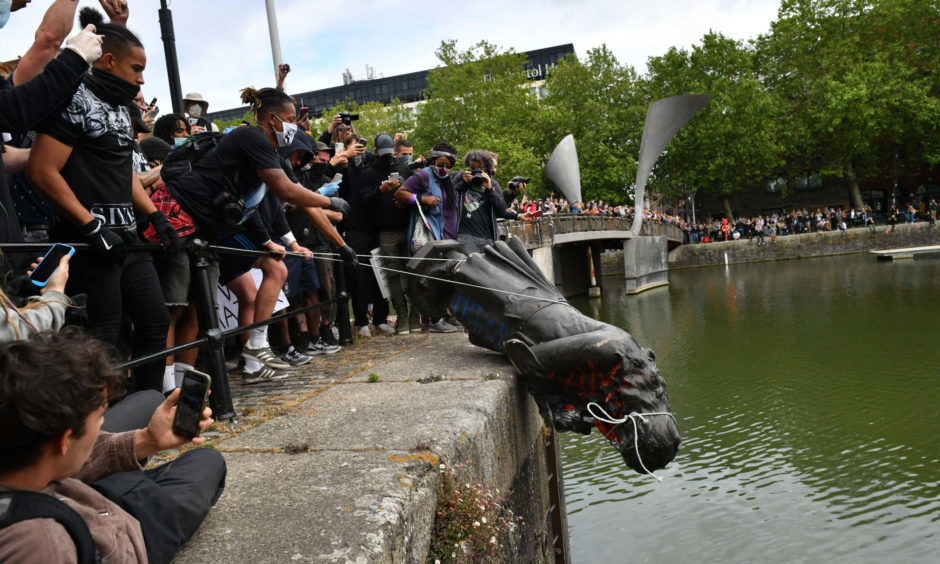 Dundee Labour councillor Richard McCready called for a wider discussion on how slave ownership should be best recognised and remembered in the city.
He said: "The various streets in my ward called are named after Dr Walter Tullideph. There should be, at the very least, some way of commemorating the slaves who created the wealth that allowed Dr Tullideph to buy estates in Scotland, which led to streets being named after him.
"We should have a debate and listen to the voice of black people in the city."
City leader 'horrified' to learn of Dundee's ties to slavery and backs 'truthful account' of history at statue
Council equalities spokeswoman and SNP councillor Lynne Short said she supported calls for greater dialogue on the issue.
She said she had not been aware of the links between the Tullideph name and slave ownership, or those involving political reformer George Kinloch.
"It brings home, historically, how much black lives didn't matter. He was a radical supporter of the rights of the people of the city but he didn't make the comparison between the two.
"Black lives matter. End of story."