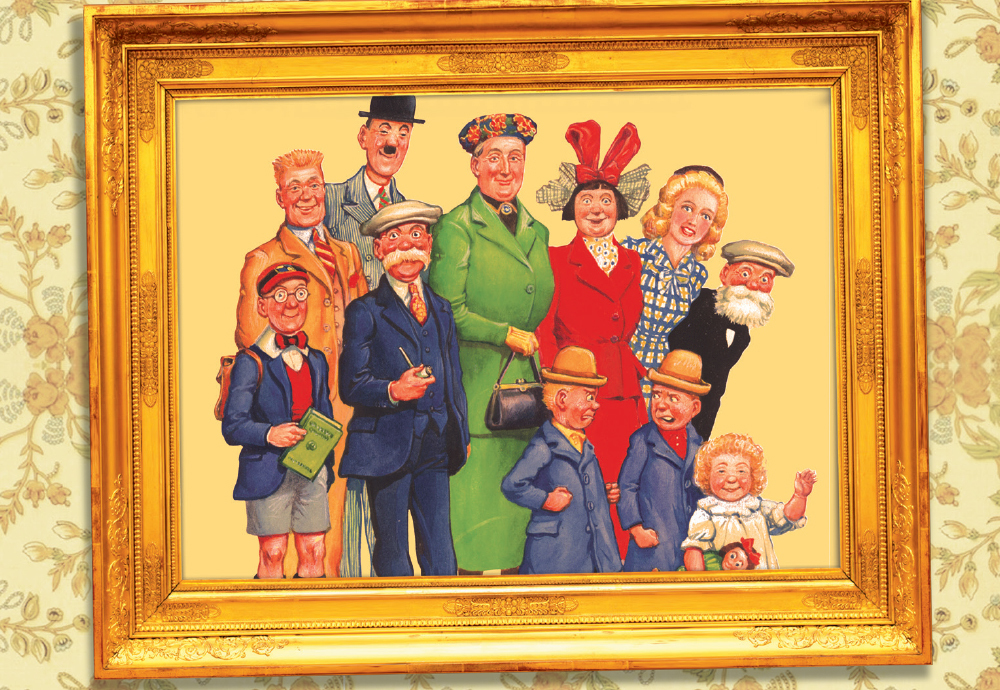 Auchenshoogle's first family are set to tread the boards of theatres around Scotland, as The Broons are brought to life to celebrate their 80th anniversary.
Glasgow's Theatre Royal announced on Wednesday that Maw, Paw and the rest of The Broon clan are set to be the stars of an upcoming stage production in November.
The Glebe Street family have appeared in the Sunday Post since 1936 and this will be the first time the characters will have appeared on stage.
Rob Drummond has been tasked with writing the script for the play and said he was "thrilled" to be involved.
A threatre spokesman said: "We are thrilled to be honouring these much-loved characters and bringing them to life on stage.
"It will be filled by laughs, love and comic strip visuals, all set to a Scottish soundtrack."
Producers for the show are remaining tight-lipped as to just who will be starring in the iconic roles.
Morris Heggie, who has edited The Broons comic strip since 2006, said that the play is sure to generate a "huge" amount of interest.
"The Broons have never been on stage before, so it is a whole new venture for them.
"The play will be travelling around Scotland and it will generate a huge amount of interest, there is absolutely no doubt about that.
"The Broons was Scotland's first soap opera. People relate to the characters and they care about them.
"It's a little slice of Scottish life and people want to see what happens next. The strips are also wonderfully drawn."
The Broons first appeared in DC Thomson's Sunday Post on March 8 1936 and, along with Oor Wullie, became a staple of Scottish life.
The comic was created in Dundee by RD Low and originally illustrated by artist Dudley D Watkins.
Dudley D Watkins, who also illustrated strips in The Beano and The Dandy, passed away at his drawing desk in 1969.
The play is set to tour after its run at the Theatre Royal and will visit stages across Perth, Stirling and Aberdeen.
Tickets are available now from the Theatre Royal website.