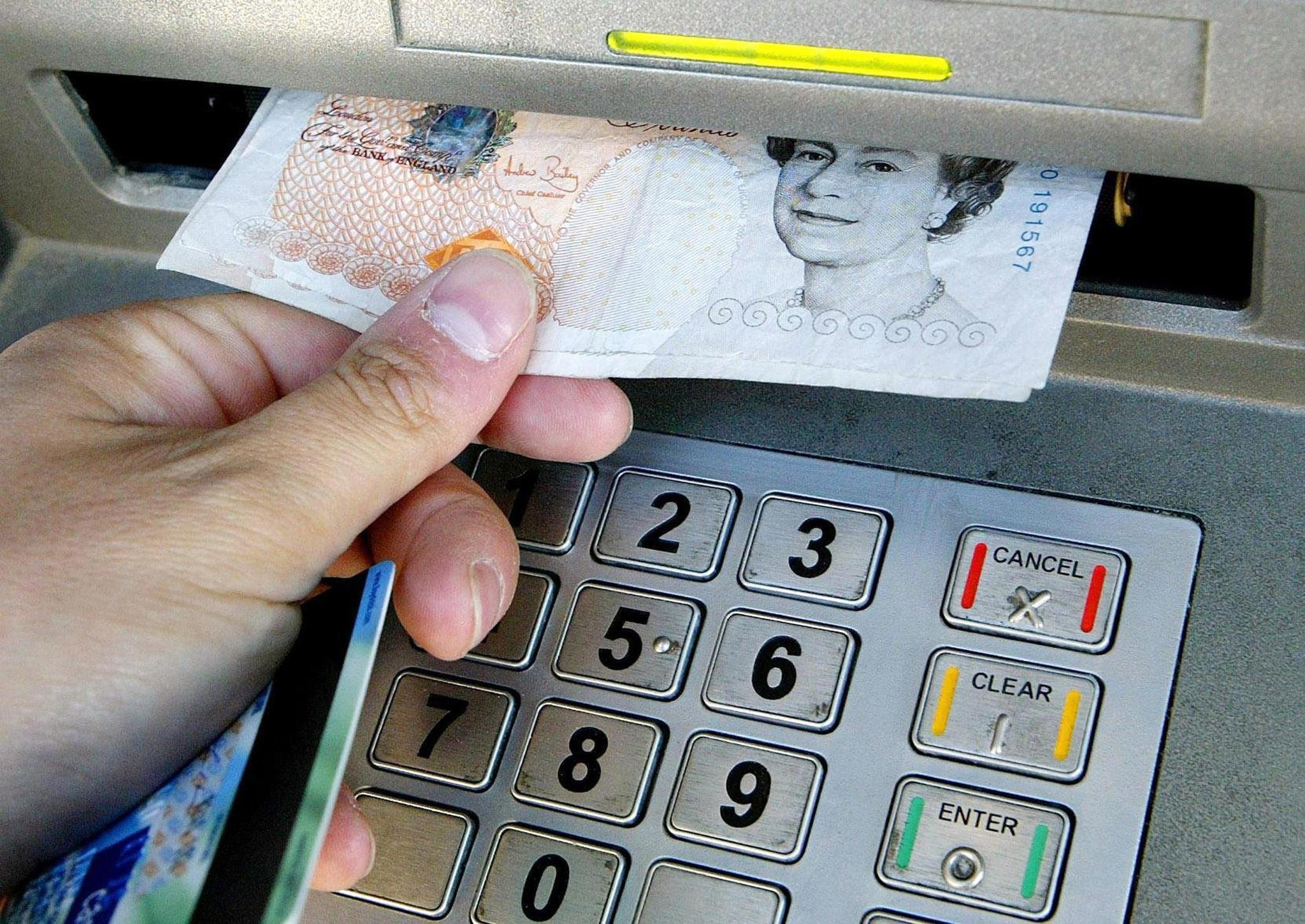 A group of men have been targeting people withdrawing money from bank cash machines – running off with three figure sums during a spate of incidents.
The thefts took place in Glasgow and Ayrshire over the last few days, prompting a warning from police for people to be vigilant at ATMs as officers believe they have been carried out by the group of men.
The first incident happened at around 3pm on Thursday when a 59-year-old women was mid-way through her transaction at the HSBC cash machine on Glasgow's Buchanan Street, near to Argyle Street, when she was pushed to the side by two men who stole a three figure sum of money.
The second took place later at around 6.50pm at the Royal Bank of Scotland ATM at Morrisons supermarket in Kilwinning Road, Stevenston, North Ayrshire.
On this occasion, a 51-year-old man had just started his transaction when two men distracted him and took the cash.
At around 8.45am on Friday, a 77-year-old woman was withdrawing money from a machine in the Avenue Shopping Centre in Newton Mearns when she too was distracted by two men who made off with another three figure sum.
Detective Constable Neil Guy said: "Thankfully no one was injured during any of the incidents, however, to be surrounded by people not known to you and have a considerable amount of money stolen from you is very, very upsetting and frightening.
"We believe that all three incidents are linked and that the men responsible – three of them – have access to transport and are targeting people they deem more vulnerable than others.
"In all three cases, the men have been in the area prior to the robberies taking place. They all appear well dressed – in a smart but casual way – and seem plausible when distracting the person at the ATM – for example, asking for directions or information. However, they are quick to react and steal the money."
The three men, described as of Eastern European appearance, spoke with broken English and are aged in their 20s.
One has dark hair tied in a top knot ponytail and was wearing a blue jacket, blue jeans and white trainers. The second has short dark hair which was shaved at the sides and was wearing a grey hoodie, dark blue jeans and grey trainers.
The third man is described as wearing a dark coloured baseball cap, a grey jumper, blue jeans and dark coloured trainers.
Mr Guy added: "We are checking CCTV and are following a number of lines of inquiries just now but I would ask that anyone who saw or who has information about these men to contact police. They are cowards who prey on people just trying to go about their business."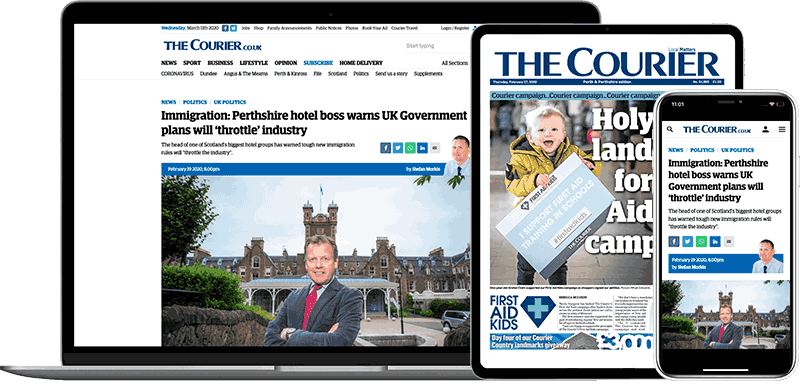 Help support quality local journalism … become a digital subscriber to The Courier
For as little as £5.99 a month you can access all of our content, including Premium articles.
Subscribe