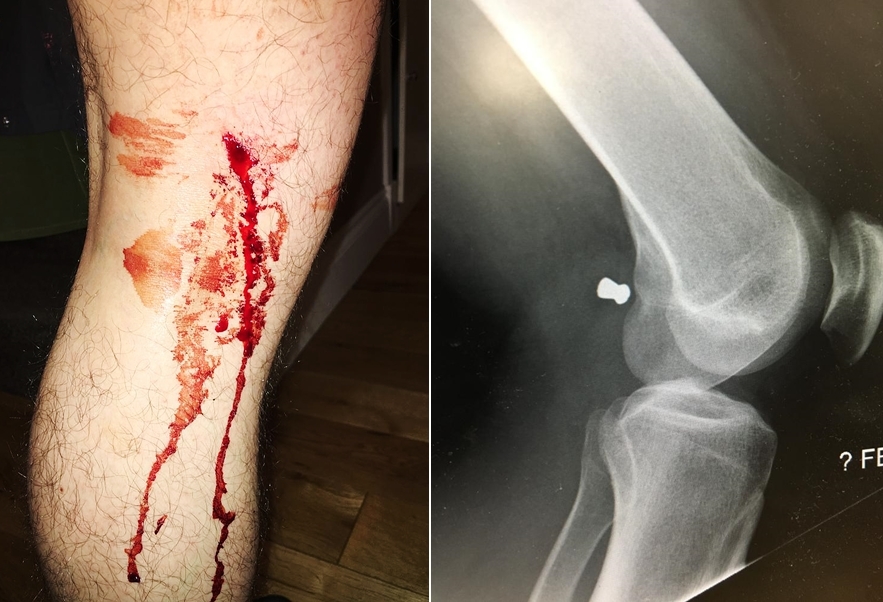 Police have released images of an air gun victim's injury ahead of a national amnesty on the weapons starting next week.
An air gun surrender campaign will run from Monday to Sunday June 12, with owners being urged to hand in the weapons before a legislation change.
Officers say the move will help make Scotland's streets safer and highlighted the case of 25-year-old Jordan Fyfe, who was shot in the leg while walking his dog in Kirkintilloch, East Dunbartonshire, this week.
Pictures show his bleeding leg and an x-ray of the pellet embedded behind his knee, and which had to be removed under general anaesthetic at Glasgow Royal Infirmary the day after Monday's attack.
New rules will make it illegal for anyone to possess an air weapon without a licence under the Air Weapon and Licensing (Scotland) Act 2015, which comes into force from December 31 this year.
Over the three-week surrender campaign a total of 72 police stations – from Lerwick to Stranraer – have been designated as locations where air weapons can be handed in if owners do not wish to apply for a licence.
Assistant Chief Constable Mark Williams said: "Police Scotland fully supports the new legislation and the more robust licensing arrangements that will be introduced.
"Take a moment or two to look out old or unwanted weapons and follow the advice on our website regarding how to safely transport them and where to take them.
"Getting rid of these unwanted air weapons will make our streets safer. Remember if you keep air weapons and don't have a licence, you will be committing a criminal offence."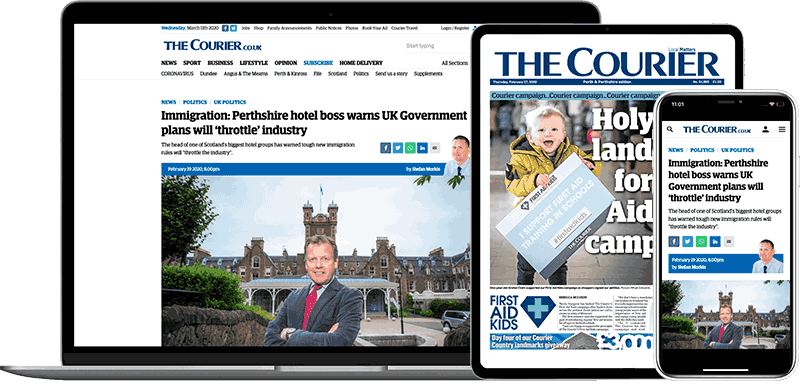 Help support quality local journalism … become a digital subscriber to The Courier
For as little as £5.99 a month you can access all of our content, including Premium articles.
Subscribe