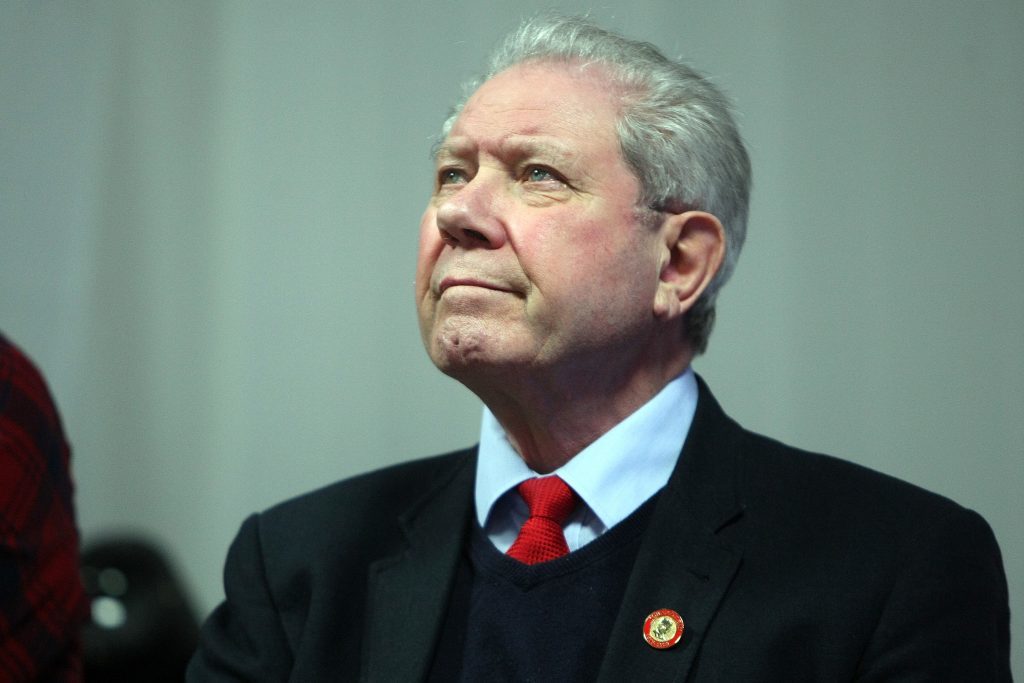 A former deputy leader of the SNP has accused the current leadership of living in "a parallel universe" by campaigning to Remain in the European Union when they want to take Scotland out of the United Kingdom.
Jim Sillars said there is a "glaring contradiction" in rejecting a union of 60 million people only to embrace a union of 500 million people.
He will call on SNP supporters to vote to back Brexit in a speech for the Scot.Leave campaign in Orkney on Friday.
Mr Sillars said: "There is a glaring contradiction at the heart of official SNP policy on Europe.
"If being in a United Kingdom of 60 million people, where we have direct representation, does not give Scotland the sovereignty it needs, in what parallel universe does the SNP leadership see Scotland's interests being advanced in a 28-member state union of 500 million people?
"When the SNP adopted the policy of 'independence in Europe' in the 1980s, there were only 12 member states and the national veto protecting small countries was still intact.
"Today there are 28 and the veto has virtually disappeared, replaced by majority voting, to the great disadvantage of small countries.
"Small countries are now easily crushed, their views swept aside, as was the case when Greece voted 61% against austerity but had it imposed anyway.
"In reality, Ireland, Portugal and Greece have had massive wage deflation and brutal austerity imposed upon them by the larger states like Germany and France.
"If independence from the British union was to our advantage in 2014, then independence from the European Union is certainly to our advantage in 2016.
"The contradiction of the SNP urging a vote for freedom in 2014 and a vote for restriction and limitation in 2016 cannot stand."
Mr Sillars was Alex Salmond's deputy in the early 1990s but has been increasingly at odds with official party policy in the years since.
His late wife Margo MacDonald was expelled in 2003 when she stood as an independent MSP after falling out of favour with SNP members.
There were calls for Mr Sillars to be expelled earlier this year when he backed fledgling left-wing nationalist party Rise at the Scottish election, in protest at the current SNP leadership's "timid" campaign for independence.