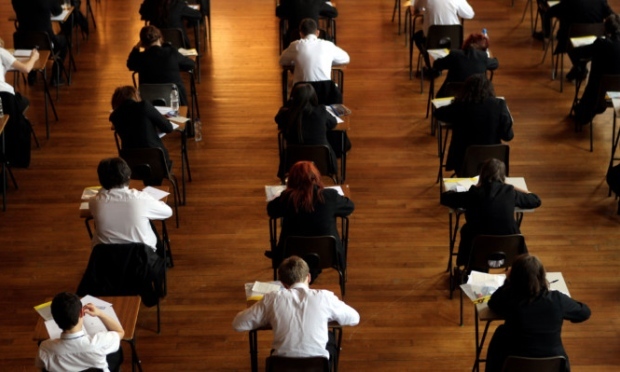 Fewer than one in 12 children in care leave school with one or more Highers, compared to three-fifths of all students in Scotland.
In 2014-15, 60.2% of all school leavers had passed at least one qualification at SCQF level 6 – a Higher grade A, B or C, official figures revealed.
But in the most deprived parts of Scotland, the proportion of pupils who achieved this was 41.2%, while just 8% of children in care leaving school achieved the same level of success.
In the most affluent communities, four-fifths (80.3%) of school leavers had at least one Higher, the figures from Scotland's Chief Statistician show.
Overall 92% of all those who left school in 2014-15 were in a "positive destination" – for example having a job, a place at college or university, or were training on an apprenticeship – by March 2016.
Education Secretary John Swinney accepted the figures show "there is much more to do to raise attainment and ensure all our young people have the very best chance to build the knowledge, skills and confidence they need to succeed – regardless of their background."
Mr Swinney said he and First Minister Nicola Sturgeon "have made clear that our firm priority is to substantially close the attainment gap between young people from our most and least deprived areas within the next five years".
An action plan, to be published next week, will "set out how we will build on today's figures to ensure Scottish education is the best it can be, and delivers the best possible opportunities for our young people", the Deputy First Minister said.
He also stressed that the figures overall "show a record percentage of school leavers have gone on to positive destinations and more than six in 10 achieved a qualification at Higher level or above".
Mr Swinney said: "This reflects the hard work, commitment and dedication of all these young people and the teachers who have supported them through school."
The number of school leavers passing at least one Higher is up from the previous year, when it was 58.1%
But the figures also show a small rise in the number of leavers with no qualifications at foundation level Standard Grade or above, going from 1.7% in 2013-14 to 2.1% in 2014-15.
Three-fifths of all school leavers went on to university or college, the figures show, with 36.8% in higher education and 23.4% in further education.
While more than a quarter (27.8%) went on to work after school, 7.3% of leavers were unemployed – with 5.7% of school leavers jobless and seeking work and a further 1.6% unemployed and not looking for work.
While more than nine out of 10 youngsters who left school in 2014-15 were in a "positive destination" nine months later, for children who had been in care the proportion was much lower at 69%.
"The attainment of looked-after school leavers continues to be worse than for pupils overall," a report detailing outcomes for children in this category said.
Of those school leavers in 2014-15 who had been in care, 4% went to university – down from 5% in 2013-14 – while 26% went to college, compared to 36% the previous year.
In 2009-10, just 40% of school leavers who had been in care went on to "positive destinations", with this rising to 72% in 2013-14, before dropping slightly after that.
Liberal Democrat education spokesman Tavish Scott hit out at the Scottish Government, and said: "Just 8% of looked-after children leave school having gained a Higher exam qualification. That is not good enough. We have a duty of care to these young people that is not being met.
"Closing the attainment gap means investing in education from the earliest stages of life. But the SNP's education cuts on local authorities are not helping young people trapped by circumstances outside their control. The Scottish Government have to accept the need for a new, positive approach to investing in the future of young people most in need."
The Tories highlighted the fall in the percentage of leavers going to college, with education spokeswoman Liz Smith saying: "The facts are clear – the SNP slashed the number of college places, and the result is fewer pupils having that option before them.
"We should be encouraging diverse destinations for young people, because a vocational course at college can be just as valuable as a university degree.
"Instead, because the Scottish Government wants to fund its vanity project of free university tuition, school-leavers right across Scotland are paying the price."
Labour education spokesman Iain Gray said: "Beneath the spin the SNP Government put on these figures is the attainment gap laid bare, and this is before millions of pounds of cuts to this year's education budgets up and down the country take effect.
"It simply isn't fair that the opportunities open to our young people are more likely to be determined by how much their parents earn rather than their ambition, work ethic and potential.
"We must close the attainment gap between rich and poor in this country and that means stopping the cuts. Faced with the choice between using the powers of the Scottish Parliament to invest in our young people or carrying on the cuts, the SNP must use the powers. Otherwise their promises to prioritise education are nothing but warm words."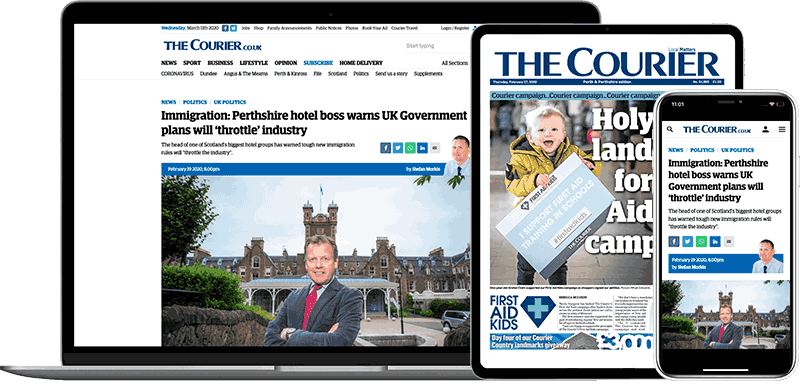 Help support quality local journalism … become a digital subscriber to The Courier
For as little as £5.99 a month you can access all of our content, including Premium articles.
Subscribe