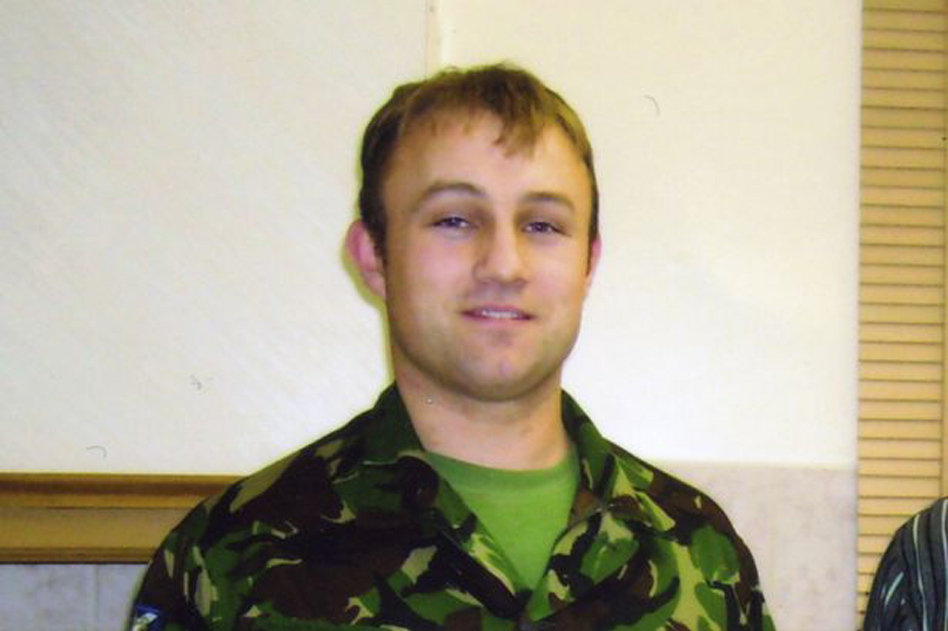 A Black watch war hero jailed for one of Scotland's most infamous murders has been thwarted in his plans to break out of a high security prison using a power tool.
It is believed that Michael Ross, serving life for shooting a Bangladeshi waiter in 1994, hatched a plan to cut through his cell window at Shotts jail with angle grinder he stole from a prison workshop, using his military training to escape.
In a Hollywood-worthy twist, the former army sniper built an exact replica of the tool out of wood and placed it in the storage area to avoid suspicion.
But his great escape plan was foiled after guards discovered the dummy and immediately raised the alarm.
An inside source told our sister paper The Sunday Post: "In many respects Ross is a model prisoner.
"He's intelligent and diligent – clearly a product of military training.
"In many respects life in the armed forces will have prepared him well for life inside prison.
"So, with all that taken into account, he got a plum job working on a project which allowed access to power tools.
"The fake angle grinder is incredible. Totally realistic. He'd made it from wood and got the paint colours absolutely spot on.
"A weekly audit of the power tools is carried out. So, when the guards found the wooden fake and realised the seriousness of what was going down, they immediately got everyone with access to the tools together around the work shed and demanded to know what was going on.
"Ross confessed straight away. He was very candid about what he'd done and told them he'd actually had the angle grinder in his cell.
"The mind boggles. This could have been really serious."
Ross, who once guarded the Queen as part of his service, was jailed for the shooting of Shamsuddin Mahmood in Orkney in 1994 in front of terrified diners.
Questions are now likely to be asked as to how Ross – a known and dangerous escapee – was allowed to work with the power tools.
After he was found guilty at the High Court in Glasgow, he attempted to bolt from the dock, running out of a side door only to be chased by his own lawyer and rugby-tackled by a court official.
Chillingly, police later discovered Ross had hidden a deadly arsenal of weapons in a car in a supermarket car park.
Since the conviction a dogged campaign has emerged, convinced of Ross's innocence.
Crucially, it's claimed Ross, who is 5ft 7in, should be cleared as the killer who brought death to the curry house was around 6ft tall.
A spokeswoman for the Scottish Prison Service refused to comment on the escape bid.