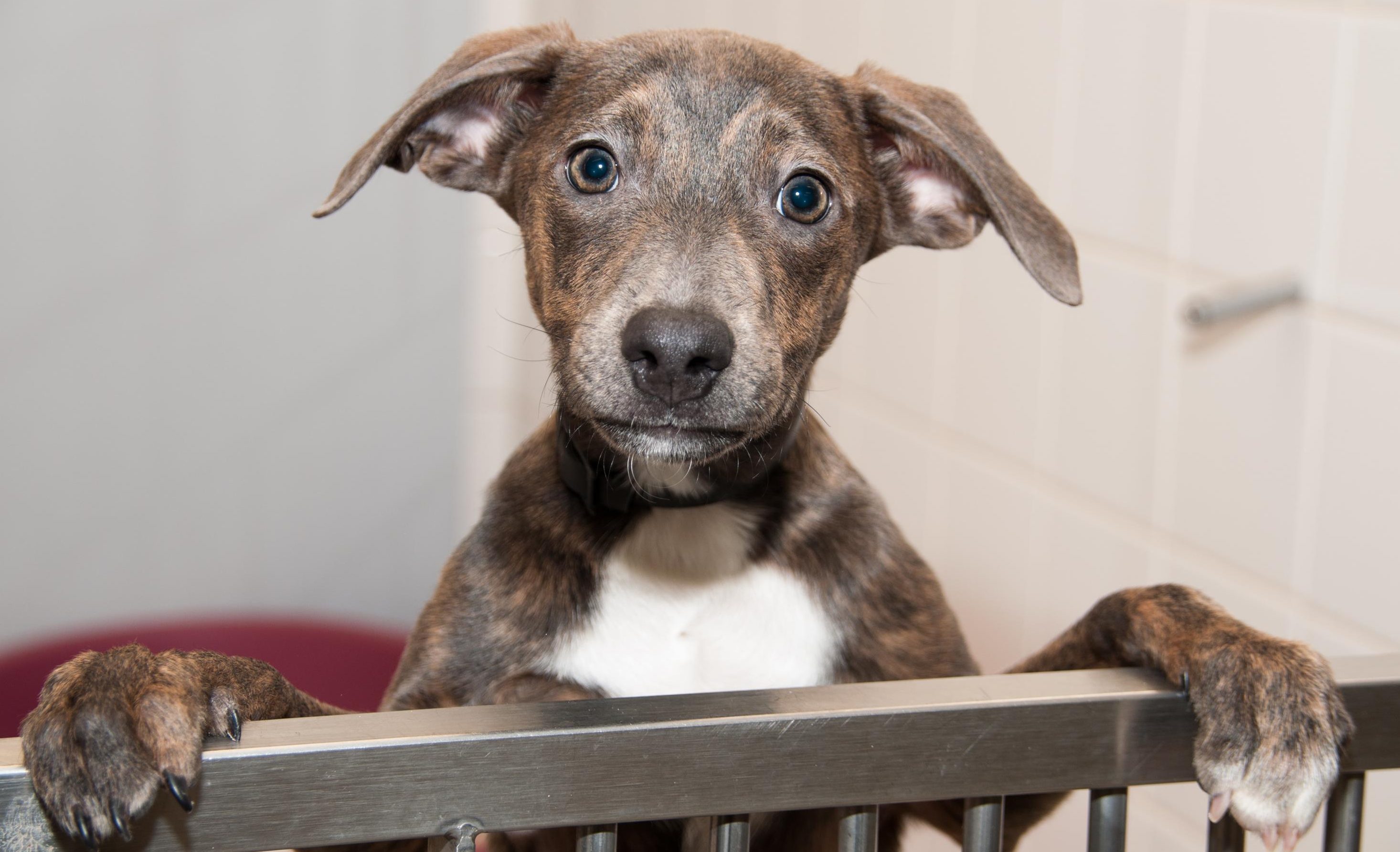 Hundreds of stray and abandoned dogs in Scotland face being put down.
Animal welfare charity, Dogs Trust has revealed there are 1,843 "unclaimed" dogs in the country and 243 face the possibility of being put to sleep.
The charity has released results from its annual Stray Dog Survey which found that last year, 60 unclaimed dogs were put to sleep in Scotland.
It is hoped the figures will remind owners to get their dogs microchipped to avoid the unnecessary heartbreak of not knowing what has happened to their pet if it gets lost.
Microchipping became compulsory for all dogs in England, Scotland and Wales on April 6, and it is also a legal requirement for dog owners to make sure their pet's details are up-to-date on the relevant microchip database.
Sandra Lawton, Dogs Trust Glasgow's rehoming centre manager, said: "It's shocking to learn that 4% of the unclaimed dogs in Scotland are actually much-loved family pets who are left languishing in kennels or, worse, face being put to sleep without their owner's knowledge, simply because their owners were too forgetful to update their details on the microchip database.
"It's heartbreaking that these lost dogs will never find their way home, as it's something which could so easily have been avoided with a bit of forward planning.
"Stray dogs that find themselves at Dogs Trust are the lucky ones, as we will never put a healthy dog to sleep, but not all of the unclaimed dogs are so fortunate.
"Microchipping is the most effective way of ensuring a beloved pet is safely reunited with its owner, but this simply cannot happen without the details on the relevant database being up-to-date."
The survey found the total number of stray and abandoned dogs in Scotland fell by 17% in the last year, with 4,073 handled by local councils in 2015/16, a decrease from 4,945 in 2014/15.