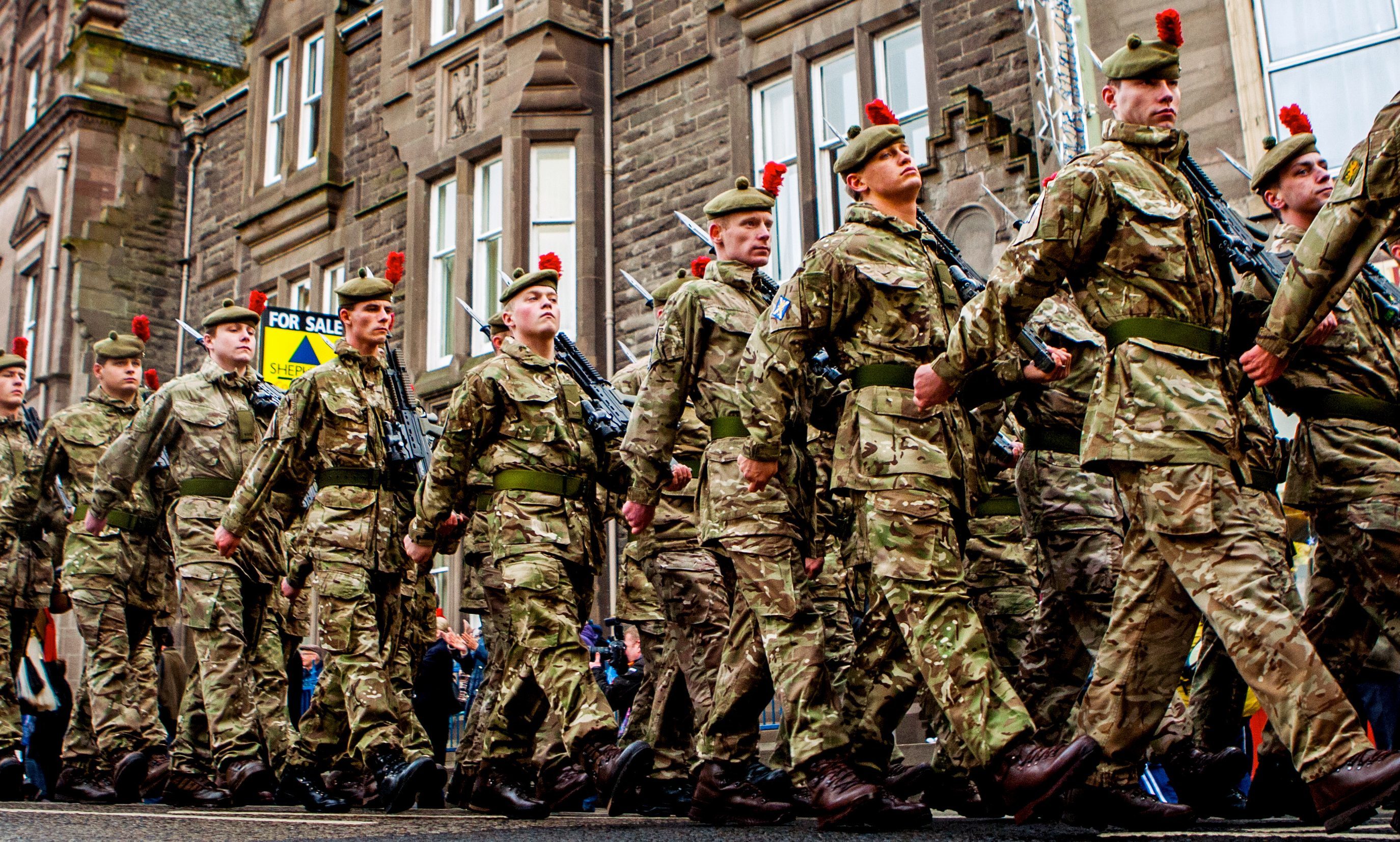 The prime minister has been warned that closing the barracks at Fort George would be a "betrayal of The Black Watch".
SNP MP Drew Hendry also told Theresa May it would be a poor military decision and a "slap in the face" to the Highlands.
He raised the issue during Prime Minister's Questions in the House of Commons yesterday after a Highland delegation held showdown talks with military chiefs earlier in the week.
A decision on Fort George's future is expected before the end of the year as the Ministry of Defence moves to slash the size of its estate.
Highland Council Leader Margaret Davidson, who attended the meeting in London with the MP, said they had received no assurances from Defence Minister Mark Lancaster that the barracks would be retained.
But she emerged more hopeful than before, after spelling out the dire consequences of its closure, including the loss of 750 jobs and £16million from the economy.
On Wednesday, Mr Hendry, who represents Inverness, Nairn, Badenoch and Strathspey, seized his chance to press Mrs May directly.
Speaking in the chamber, he asked: "Do you agree that any move to close the historic barracks at Fort George would not only be a poor military decision after 250 years of service but a betrayal of The Black Watch and a slap in the face to the Highlands?"
The Tory leader said she "recognised the strength of the view" he had put forward.
And she insisted: "No decisions on Fort George or other locations have been taken.
"The Ministry of Defence is going to engage with all parties impacted by any decisions that are taken of this sort, including in Scotland."
At the meeting, Mr Lancaster, who was temporarily based at Fort George while serving in the Royal Engineers, was handed a dossier of evidence to support the case.
Dozens of ex-service personnel and their families have joined the battle, as well as actor Hugh Grant, whose grandfather was a former commander at the site.
Highland MSP Maree Todd also raised the future of Kinloss Barracks at the talks, amid fears the Moray base is too being considered for the axe.