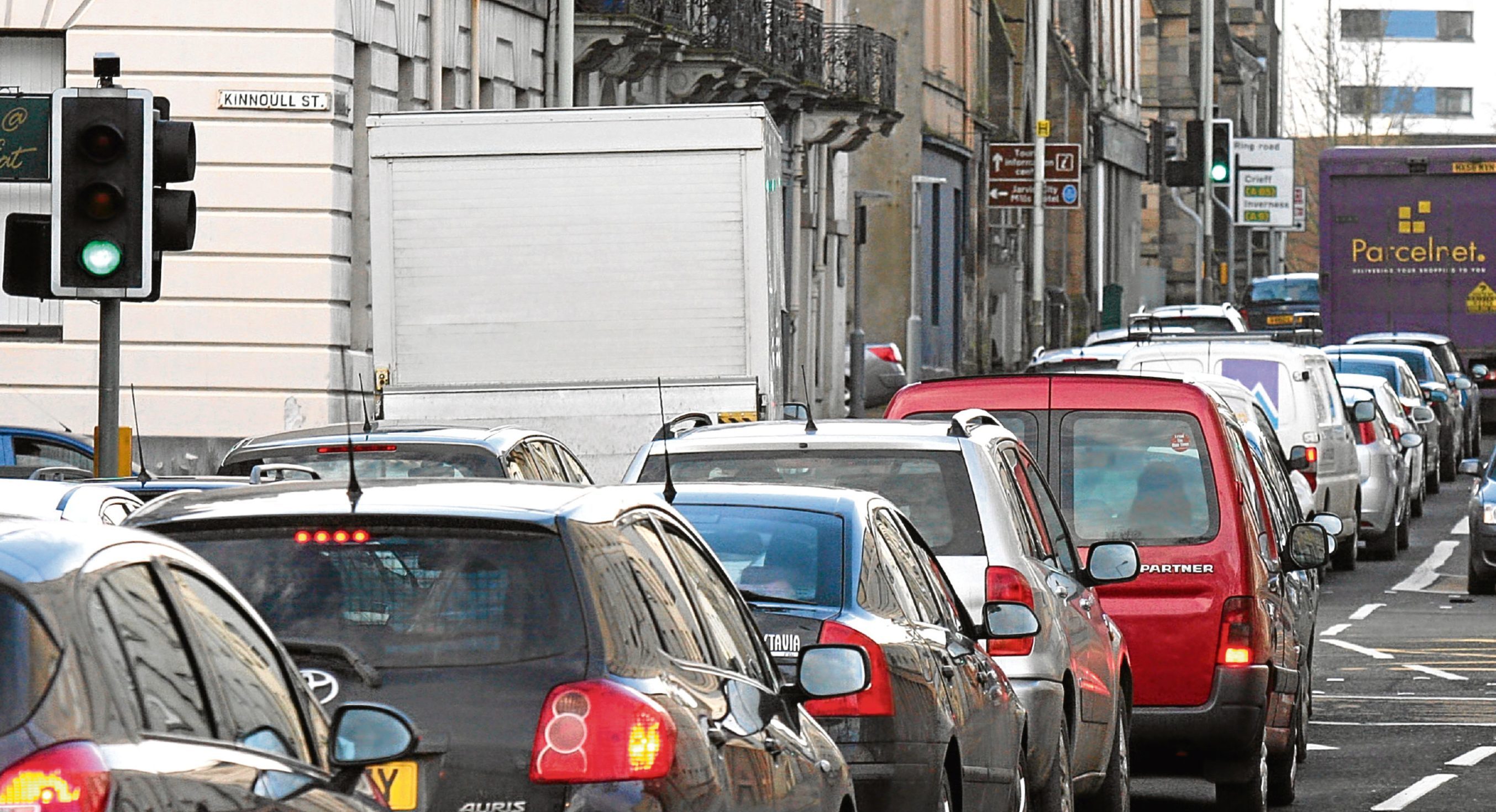 Toxic levels of air pollution have been discovered across Scotland, leading to pollution campaigners to call a temporary national crisis.
Friends of the Earth Scotland said the unsafe levels of particulate matter had been caused by weather conditions and taken the Scottish Government by surprise
They have been recorded on official monitors in 17 different local authority areas including Perth, Dundee, Angus, Fife, Falkirk and Stirling.
The problem is so pronounced that vulnerable people – such as the elderly and those with lung and heart problems – are being urged to avoid strenuous activity.
In each council area, levels of toxic material in the air have breached World Health Organisation and Scottish regulatory safety standards.
Friends of the Earth Scotland Emilia Hanna said: "This is the second high pollution episode in the space of a month in Scotland and because it was not predicted by the Government's official forecasting service it has taken the country by surprise.
"The air pollution episode is creating dangerous conditions, especially for vulnerable people with lung or heart problems.
"The official health advice that accompanies the levels currently being experienced in these council areas is that adults and children with lung problems, and adults with heart problems who experience symptoms, should consider reducing strenuous physical activity, particularly outdoors.
"People who are otherwise healthy and don't usually notice pollution are also advised to reduce physical exertion, particularly outdoors, especially if they experience symptoms such as coughs or a sore throat."
Friends of the Earth said the toxic particulate matter had climbed to unsafe levels due to pollution blowing in from the south east combining with "the fumes pouring out of car and lorry exhausts on the streets here in Scotland".
Hazy and still weather conditions area believed to have stopped the pollution from dispersing, but experts predict the pollution episode will begin to clear today as winds pick up.
Traffic-derived air pollution, mainly composed of fine particles and toxic gases, is linked to thousands of early deaths in Scotland each year.
It has been linked with cancer, allergies, asthma, strokes, heart attacks, restricted foetal development, damaged lung development in children and, more recently, the onset of dementia in adults.
Emilia added: "These toxic levels of pollution are damaging our health in a shocking variety of ways.
"Traffic is a key culprit of today's pollution, so the Scottish Government needs to get serious about making it easier for us to walk, cycle, and use public transport."