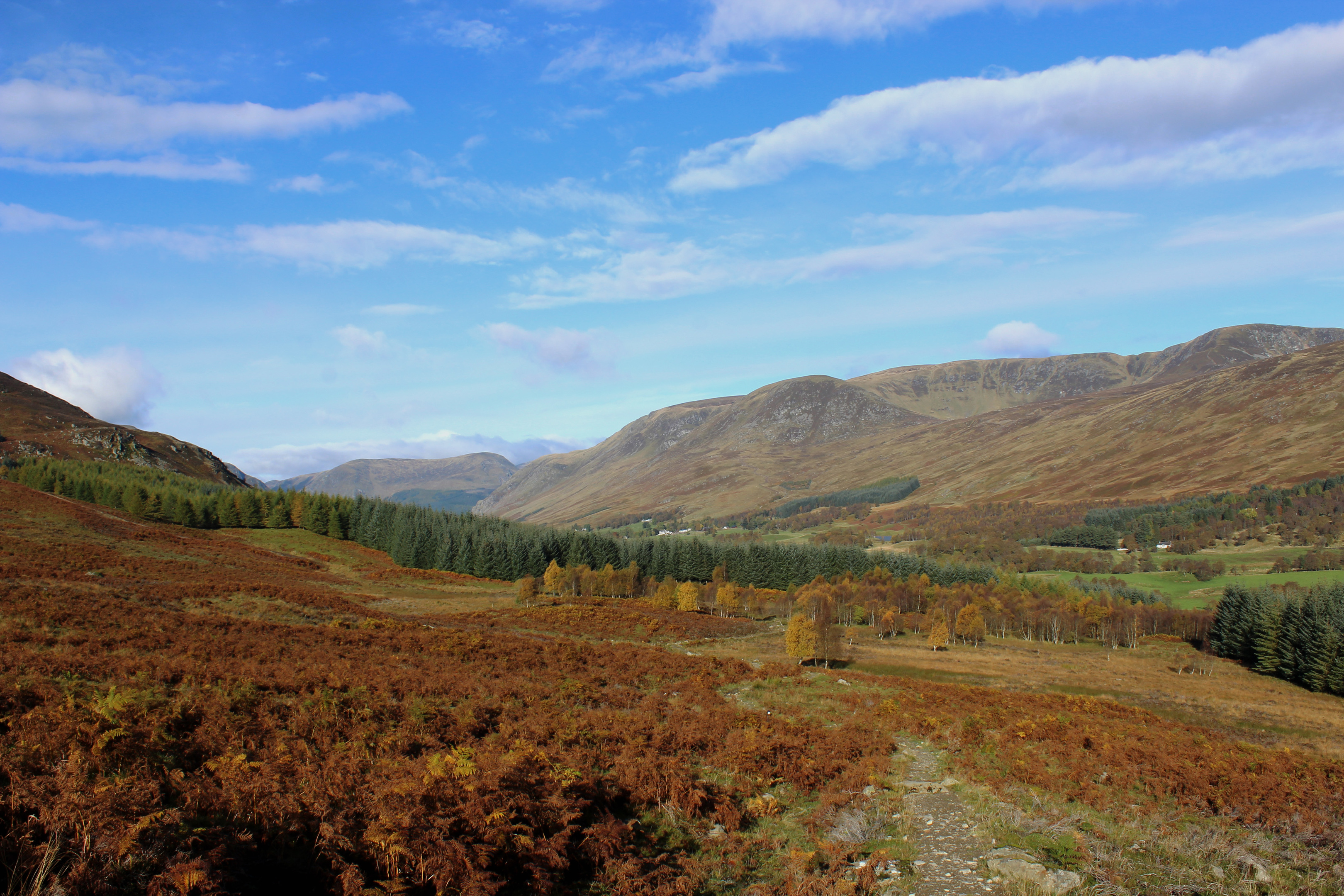 A mixture of history and adventure will be on offer to outdoors enthusiasts during the 15th annual Angus Glens Walking Festival.
Visitors from across the UK come to take part in four days of walks, tours and activities organised by the Angus Alive leisure trust, sponsored by Forestry Commission Scotland.
From Thursday June 1 to Sunday June 4, there are a total of 20 walks being staged over open moorland, heather-clad hills, mountains, rivers, lochs and shoreline.
There is a walk for anyone aged eight and above, the novice, the leisurely stroller and the experienced walker.
Walk duration varies from approximately five to eight hours and they range from moderate to extremely strenuous.
Angus Alive chief countryside ranger Norman Greig launched the programme on Tuesday with colleagues Kat Durkan and Richard Averiss at the Needle's E'e, which forms part of the new "coastal crawl" natural history walk.
Kirsty Hunter, chief executive of Angus Alive, said: "We are fortunate to have some of Scotland's most spectacular scenery on our doorstep in Angus so it's wonderful to welcome local residents, as well as visitors from across the UK and many other corners of the world, to the festival each year to enjoy the views.
"Everyone can enjoy the great outdoors so we have walks to suit a range of abilities over the four days, ranging from extremely challenging routes that conquer some of Scotland's highest peaks to excursions designed to take in the scenery and wildlife at a more leisurely pace.
"Whether you're eight or 80, the Angus Glens Walking Festival is a fantastic opportunity to visit some of the most remote and attractive parts of Angus.
"We enjoyed stunning sunshine during 2016's festival, but the Angus outdoors is a very special place in all weathers and there's every chance of seeing four seasons in one day."
Tours are organised by day as follows: June 1 – Jock's Road from Braemar to Glen Doll and back, Glen Isla to Glen Doll, a stalker outing at Glen Esk, and a historic walk from Gallow Hill to Auchterhouse
June 2 – Backwater to Glen Doll, a coastal crawl from Lunan Bay to Arbroath Harbour, Glen Doll to Corrie Fee, and the Rocks of Solitude at Edzell.
June 3 – Jock's Road walks, Glen Shee Munro challenge, Loch Shandra to Glen Isla, a beginners' Munro at Dreish, and peregrine watching at Corrie Fee nature reserve.
June 4 – Dreish and Mayar, Clachnaben to Millden, Three Glens, Minister's Path, and an eagle watch at Glen Clova.