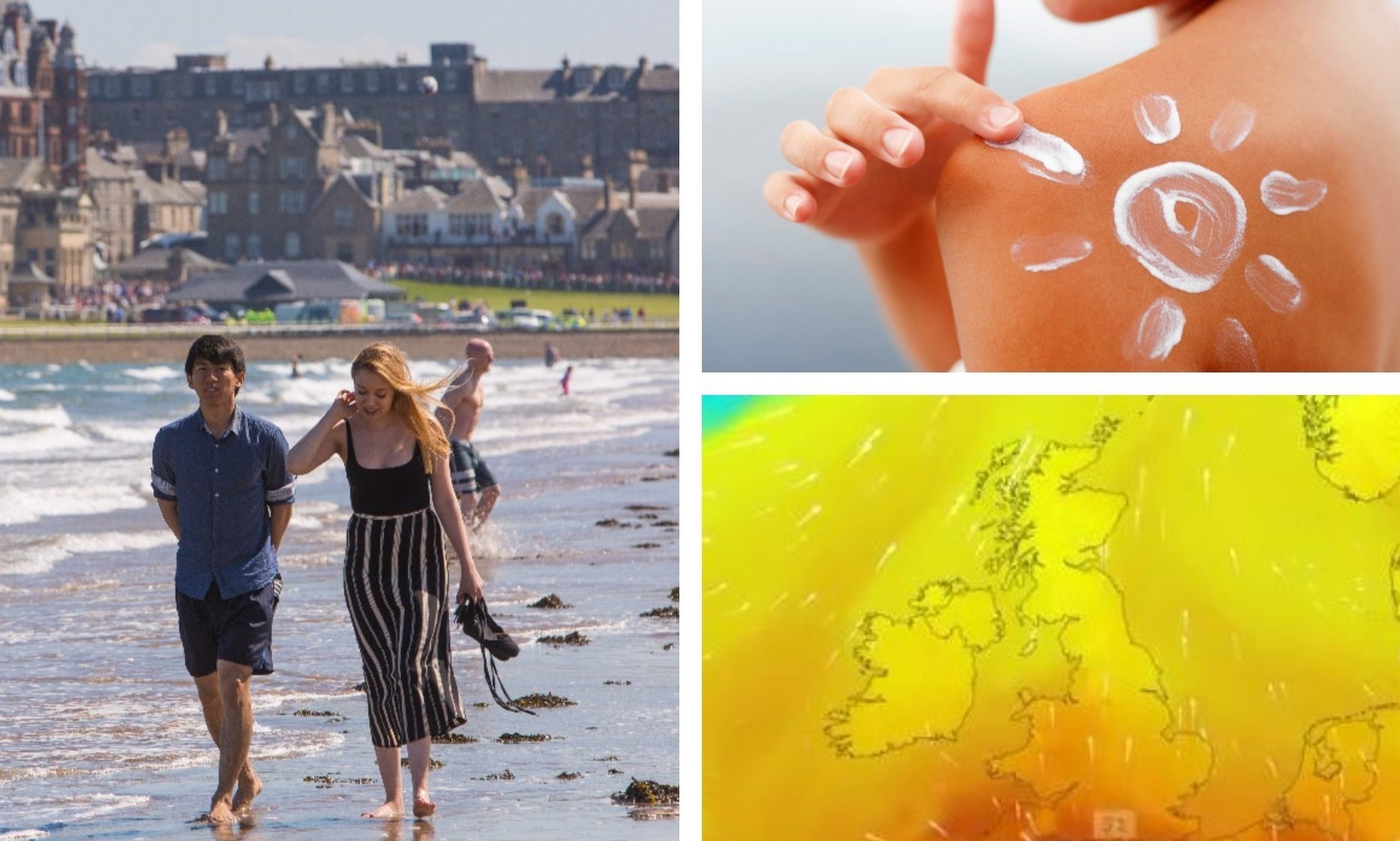 The tail end of a heatwave which has brought temperatures of more than 40C to Spain will move into Scotland next week.
The Met Office said the mercury will soar as warm weather from continental Europe arrives in the UK, bringing temperatures in excess of 30C south of the border.
Angus, Tayside and Fife is likely to reach highs in the "mid twenties" starting on Tuesday and peaking on Wednesday, with the conditions expected to stay "clear and dry".
And forecasters said the heatwave could continue into next weekend.
Met Office spokesman Oli Claydon said the clear conditions will give rise to sunshine across the whole country, following some rainy spells this weekend.
He added: "It is looking like pressure is starting to build towards the beginning of next week. It will be settled across the whole of the UK. Chances are temperatures are starting to build.
For those who like it #hot, it's good news, the temperature builds next week, especially in the south, peaking on Wednesday pic.twitter.com/3ixh1U8awP

— Met Office (@metoffice) July 13, 2017
"Temperatures are likely to rise into the 30s again, that will be more likely in the south-east.
"It is being caused by high pressure bringing these hotter conditions, and the warmth coming up from the south.
"Conditions in Spain at the moment, it's 42.2C there. It's troubling them for their all time record.
"We are expecting to see some of that warmth influencing some of the temperatures here. We are not seeing the high-40s."
He said Angus, Tayside and Fife would "rise maybe into the mid-20s" but that that there be "more clarity on the regional breakdown" as we move towards next week.
"After some rainfall over the weekend, there will be a little bit left on Monday into Tuesday, it will be much drier and brighter. We do have some bright patches over the weekend, especially on Sunday," Mr Claydon added.
"High pressure starts to take hold from Monday really, temperatures are likely to build up on Wednesday. The peak is going to be Wednesday.
"It is quite a long way ahead to be looking (but the) pressure is likely to last into the weekend.
"The whole of the UK is going to see these sorts of settled conditions, the whole of the UK is looking to be fairly dry."
It comes after the country enjoyed a mini heatwave in mid-June, with temperatures in Tayside and Fife surpassing those in parts of Tenerife.
In England highs of 32C were recorded, hotter than the likes of Mexico City, Los Angeles, Barcelona and Ibiza.
However Courier Country has been plagued by rain and cloudy weather ever since.