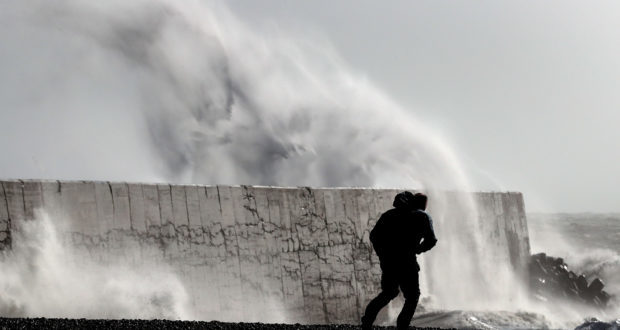 Scotland is in line to be battered by stormy conditions that could bring widespread disruption to planes, ferries, trains and roads next week.
The Met Office has placed a severe "yellow" weather warning on the Highlands, the Western Isles, Strathclyde, Dumfries, Galloway, Lothian and the Borders for Monday from 8am until midnight.
Forecasters say the stormy weather will be caused by ex-Hurricane Opelia, which hit the US this week and is now heading across the Atlantic with winds of more than 70mph.
The Met Office said the weather in Scotland could cause "damage to buildings".
Powercuts will be likely and mobile phone coverage may be affected, with coastal communities being warned of large waves.
Tayside and Fife may miss out on the worst of the weather come next week.
A Met Office statement said: "A spell of very windy weather is likely on Monday in association with ex-Ophelia.
"Some delays to road, rail, air and ferry transport are possible. There is a slight chance that power cuts may occur, with the potential to affect other services, such as mobile phone coverage. There is a slight chance of some damage to buildings, such as tiles from roofs.
"It is possible that some coastal routes, sea fronts and coastal communities will be affected by spray and/or large waves. There is also a small chance that injuries could occur from beach material being thrown onto sea fronts."