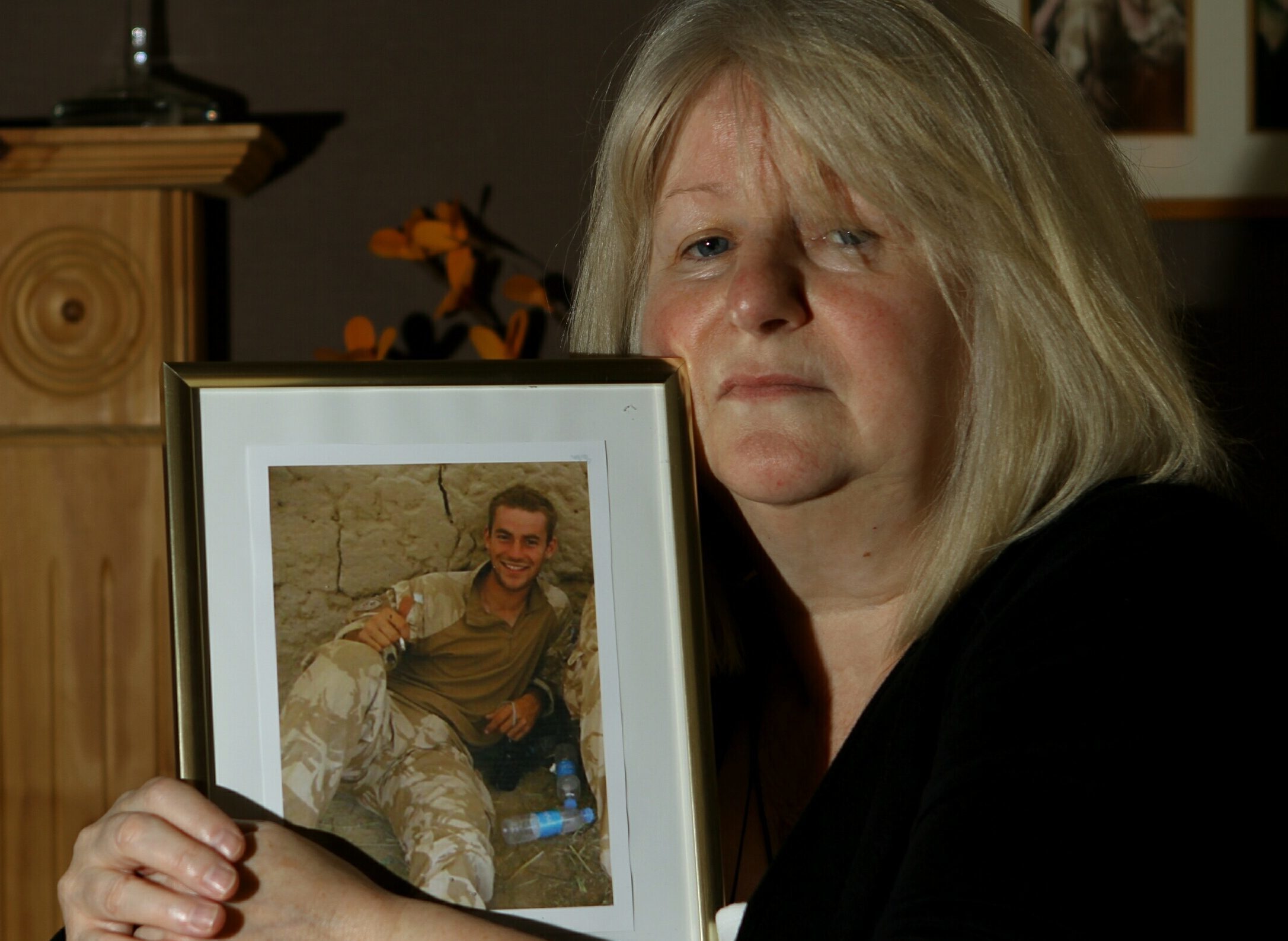 The mother of a Perthshire Black Watch soldier who took his own life after returning from combat in Afghanistan has been left "heartbroken all over again" after Coronation Street's harrowing suicide storyline.
June Black of Blairgowrie was stricken by grief after the death of her 22-year-old son Aaron in December 2011.
Aaron committed suicide while suffering from post traumatic stress disorder (PTSD).
June said all that she could see during the soap's first male suicide scene was her son's face.
Viewers watched on Monday night as Aidan – played by Shayne Ward – decided to take his own life.
June, 60, said: "I've been following the Corrie story and knew what was coming.
"I couldn't bring myself to watch the whole episode so I tuned in on catch-up for the final scene.
"Shayne Ward crying at the end just morphed into my Aaron's face and I tortured myself all over again thinking about my son's final hours sitting alone in his kitchen."
Nick-named 'Blackie' by his Royal Regiment of Scotland battalion colleagues, Aaron Black – who joined the army at 16 – suffered from combat stress and struggled to fit back into civilian life after leaving the forces.
Seven months after his army discharge, and haunted by memories of Afghanistan and the deaths of soldier friends, Aaron surrounded himself with treasured photographs, his army medals and a crucifix and sent a last 'Goodbye' text message to his mum before taking his own life.
June has since undergone applied suicide intervention skills training (ASIST) in a bid to support vulnerable people and prevent families facing similar heartache.
But she thinks Coronation Street writers "missed an opportunity" by not highlighting the role of these skills
She said: "This was a missed opportunity by Coronation Street, I think.
"It would have been helpful if there was someone there simply to ask Aidan if he was thinking about taking his own life.
"It could have raised awareness about how important this simple question is in real life."