A new BBC documentary examines the legacy of Scotland's infamous journey to the 1978 World Cup in Argentina. Michael Alexander kicked off proceedings by taking a sneak peak.
The launch of the Russia 2018 World Cup on June 14 will be a stark reminder to Scottish football fans that 20 years have now passed since their national team last qualified for the finals of an international football competition.
Yet 40 years ago, 'Ally's Army' was riding the crest of a wave with Scotland the only home nation to have qualified for the 1978 World Cup in Argentina.
Leading a team packed with star players and renowned for his contagious optimism, manager Ally MacLeod wasn't alone in believing this was the best squad Scotland had ever produced and that this could be the year.
However, over eight days, the squad stumbled from disappointment to calamity – from poor results against so-called weaker teams, to a failed drugs test and a fans' rebellion.
History now records the 1978 campaign as amongst the most infamous.
Now four decades on, a new documentary – Scotland '78: A Love Story – which airs on BBC One Scotland from 9pm to 10pm on Wednesday, takes a long hard look at Ally's Army and asks whether the summer of 1978 was really that bad.
The documentary uses previously unseen footage, player recollections, and fans' diaries and photos to chart the journey of the team and its followers on a remarkable footballing odyssey.
Amongst those featured is Willie Johnston, the former Rangers and West Bromwich Albion player who grew up in Cardenden, Fife, who was sent home in disgrace after he tested positive for a banned stimulant following Scotland's shock opening defeat to Peru.
He took two banned Reactivan tablets for "hay fever" and now, aged 71, tells how he feared he would be killed by armed guards who helped smuggle him out of the country.
He was driven away from the team hotel hidden under a blanket in the back of a vehicle.
But when the guards came on the bus with guns and said 'up, up Johnstone. Up, up', he was thinking: "'This is it, they'll take me to the end of the runway and shoot me'."
On the flight home via Paris, he said he sat at the back of the plane but could read headlines about him in other passengers' newspapers.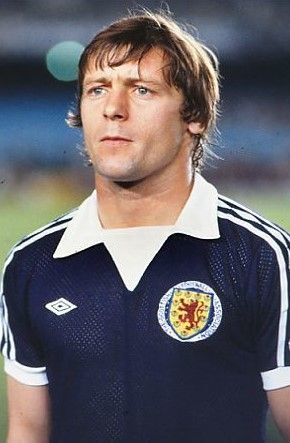 He said: "It was in Portuguese or Spanish but this boy sitting next to me went 'that's you eh?', and I'm going 'yeah'. At Paris there were that many people coming on with cameras and journalists or film crew and I couldn't get peace."
Johnston never played for Scotland again. He said of his career: "I played for 22 seasons as a footballer and I enjoyed every minute of it, bar 10 days in Argentina."
Former Rangers and Chelsea player Derek Johnstone, who grew up in Dundee's Fintry housing scheme, is also amongst those who shares memories of the campaign.
Despite his scoring form in 1978, which secured him a place in the Scotland squad, he did not start any of the three matches that the Scots played against Peru, Iran or Holland.
Yet he recalls how getting to the finals was an achievement in itself.
He said: "I came from a family of six brothers. My mother was widowed when I was 10 years of age. It was hard. We had a hard time of it. Just to be a footballer. You would do anything. When Argentina came along in '78 and I was picked for the squad. For someone in the family to go and do something was fantastic."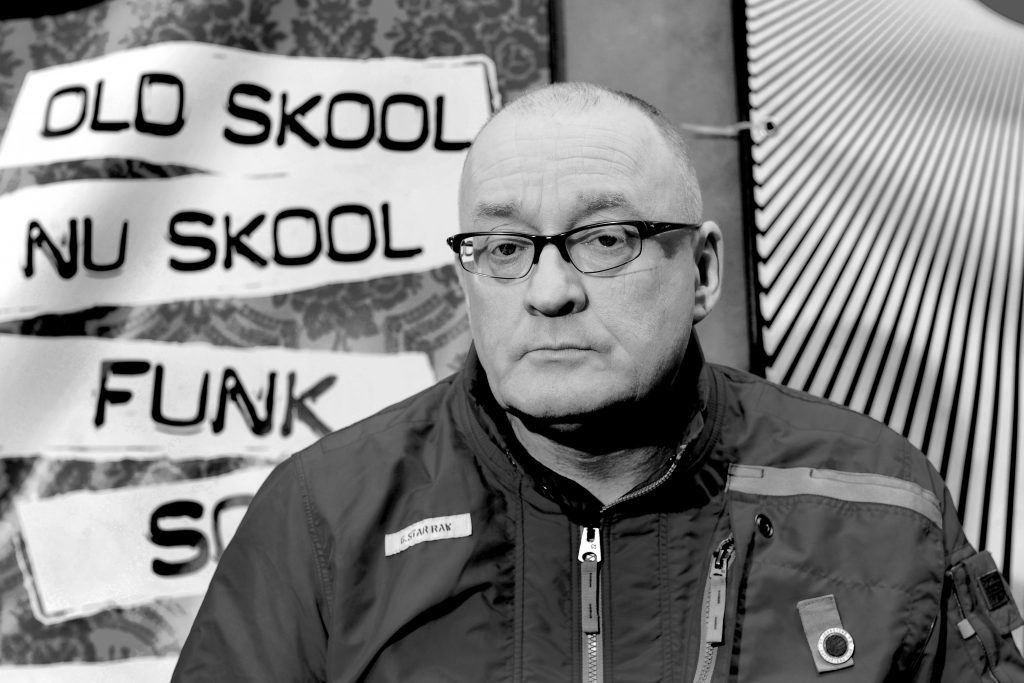 Perth-raised broadcaster and football fan Stuart Cosgrove puts the intense pre-tournament optimism of the 1978 campaign into the context of a time when many parts of Scotland were scarred with post-industrial decay and dereliction.
He said: "Here was Scotland which was still by and large seen by many people as a region of England – it didn't have its own parliament. It didn't have that sense of nationhood.
"Yes, there was some talk of oil in the North Sea and there were political parties arguing that it was Scotland's oil and therefore should benefit Scotland.
"And yet there was the feeling that somehow we weren't the complete kind of nation.
"Then along comes this mercurial, magical figure – Ally MacLeod!"
It's a context also acknowledged by Newport-based broadcaster and football fan Billy Kay who said: "We were a stateless nation.
"The Scotland national team was one of the few focuses that we had for our national identity.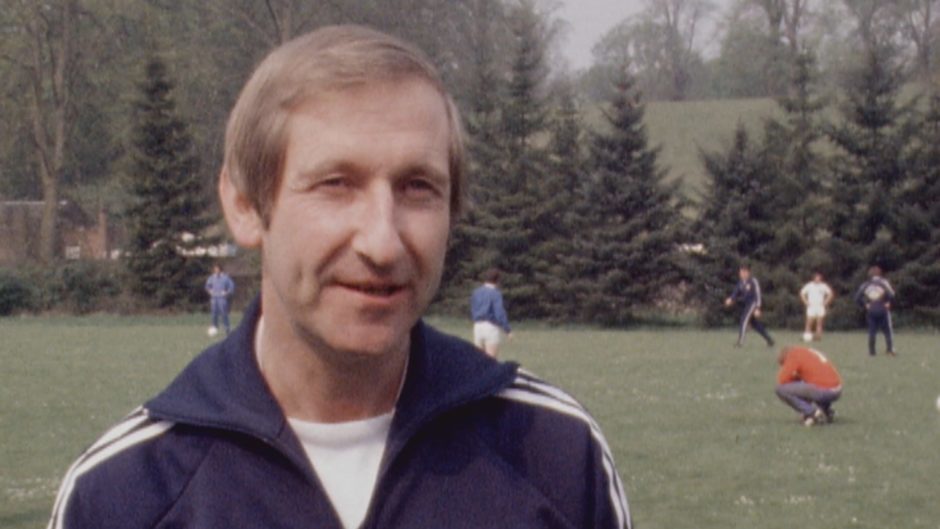 "It was so important to have that expression. And, the football team was good. And therefore there was a wee bit of a swagger developing."
With the campaign ultimately ending in 'glorious failure', however, the documentary suggests that the relatively poor turnout for the Scottish Assembly referendum of 1979 may have resulted from Scotland "losing its self-belief" after the disappointment of the Argentina campaign.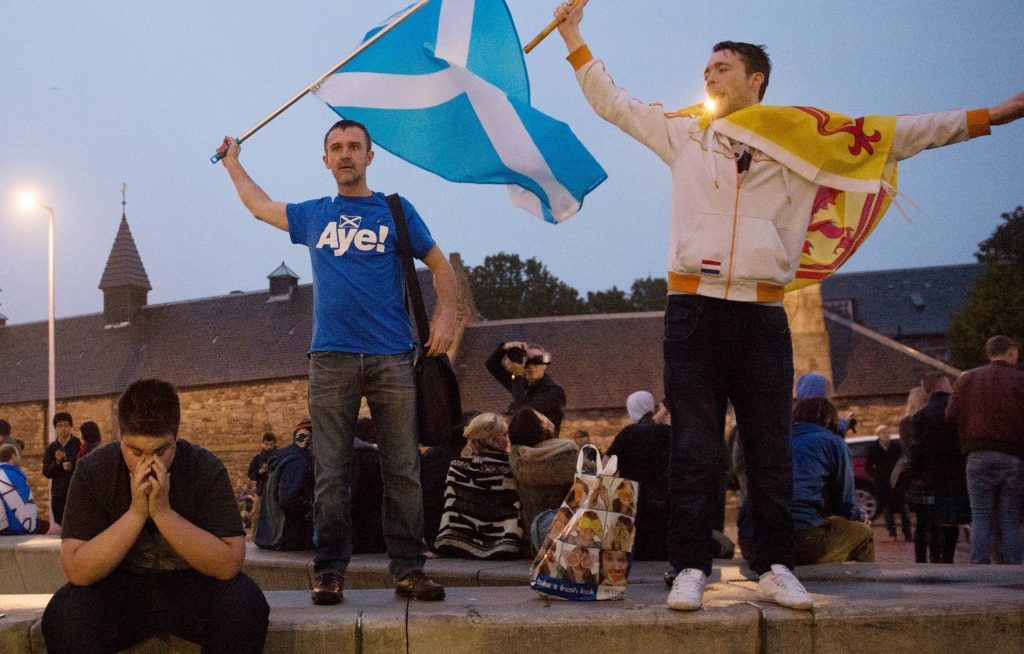 It could be argued that the trend has gone the other way in the decades since with the Scottish national football team now a shadow of what it once was and Scotland's national political identity, post-devolution, now more confidently defined.
* Scotland '78: A Love Story, is on Wednesday, June 6, BBC One Scotland, 9-10pm