Rain could return to Tayside and Fife this week following a heatwave which brought highs of more than 30C to the local area.
Locals soaked up exceptional summer weather for more than a week, with parks and beaches across the region packed as a result of the scorching conditions.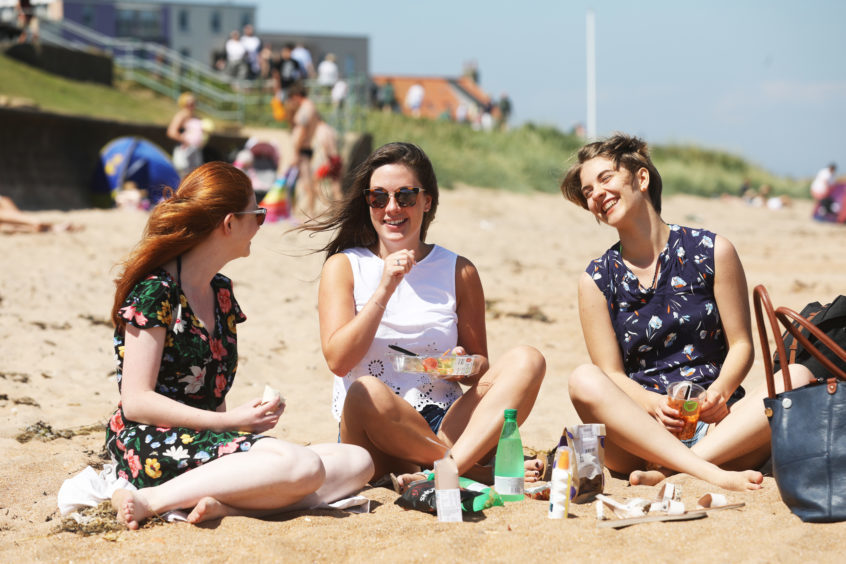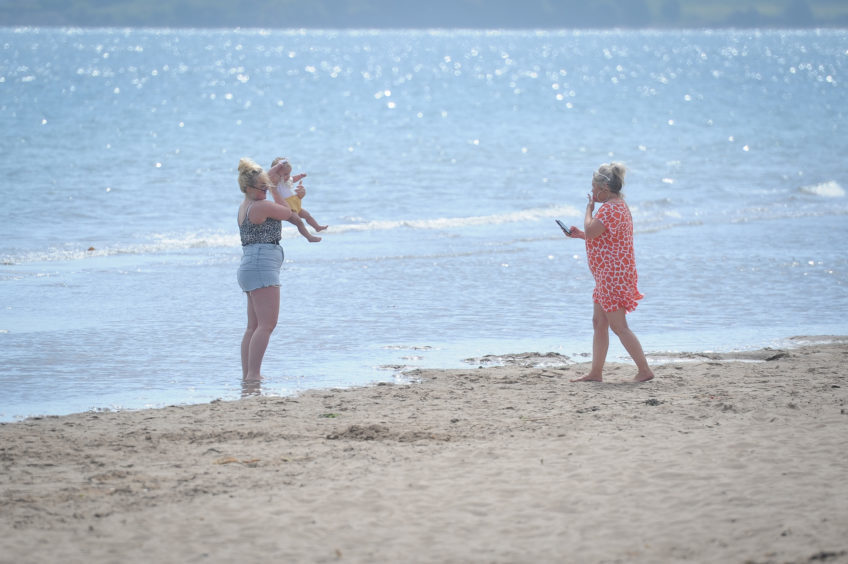 The dry and breezy conditions forced the Scottish Fire and Rescue Service to extend a wildfire warning last week and even prompted Scottish Water to ask people to take shorter showers and avoid the use of garden hoses.
A 2018 high of 31.9C was recorded in Glasgow on June 28, while more locally Tyndrum reached 31.6C, Faskally hit 31.2C and Strathallan Airfield soared to 31C on the same day.
However Met Office meteorologist Becky Mitchell said locals can expect a brief reprieve from the heat this week – before sunshine and temperatures in the "mid-twenties" return at the weekend.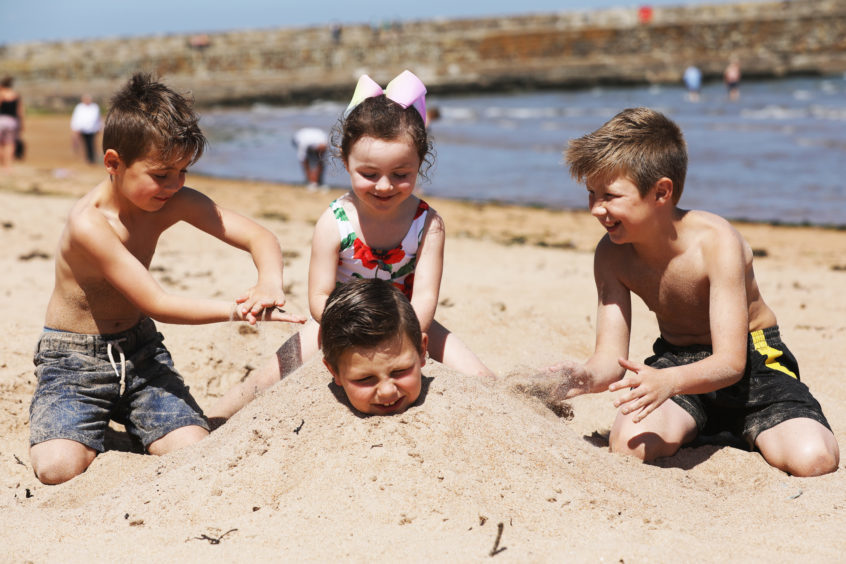 And Tayside and Fife could enjoy the best of the weather come Saturday and Sunday as "dry, sunny" conditions makes a comeback.
Miss Mitchell said: "Temperatures were around 13C – 14C (on Monday), so it was much cooler than it has been recently. Tuesday generally across Scotland is a much cloudier story on the whole.
"There is a weak front moving in, bringing outbreaks of drizzle and light, patchy rain across northern areas which extends south. The further east you are the less likely it is you'll see a lot of rain.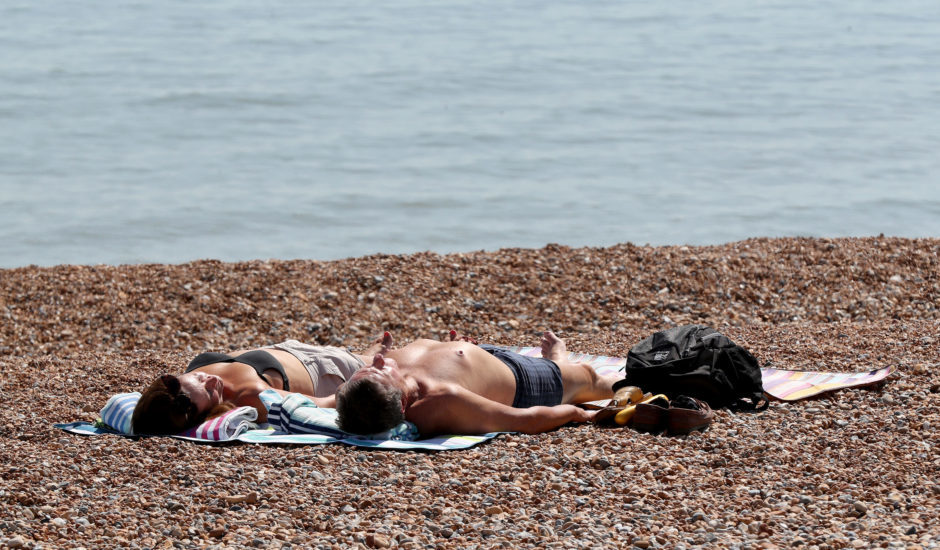 "On Wednesday generally speaking more central areas such as Perth and Kinross could see some more in the way of rain compared to Dundee.
"It is going to be a lot different, a lot fresher. Temperatures will be back down to average, down to the upper-teens for a lot of Scotland this coming week. By Wednesday some spots could get into the low-twenties.
"It is a bit of a different story towards the weekend. It could be drier for a time, particularly on Saturday, with temperatures creeping back up again and there could be temperatures back into the mid-twenties.
"I think eastern areas are going to see some higher temperatures again."
How has the heatwave affected local farmers?
Ross Mitchell, owner of Castleton Farm in Fordoun, said the hot weather had led to a big boost for his business.
He said: "From our point of view, we are fruit growers, it is very good with strong, strong sales – especially with Wimbledon going on. On the flip side it is harder to keep up with the picking.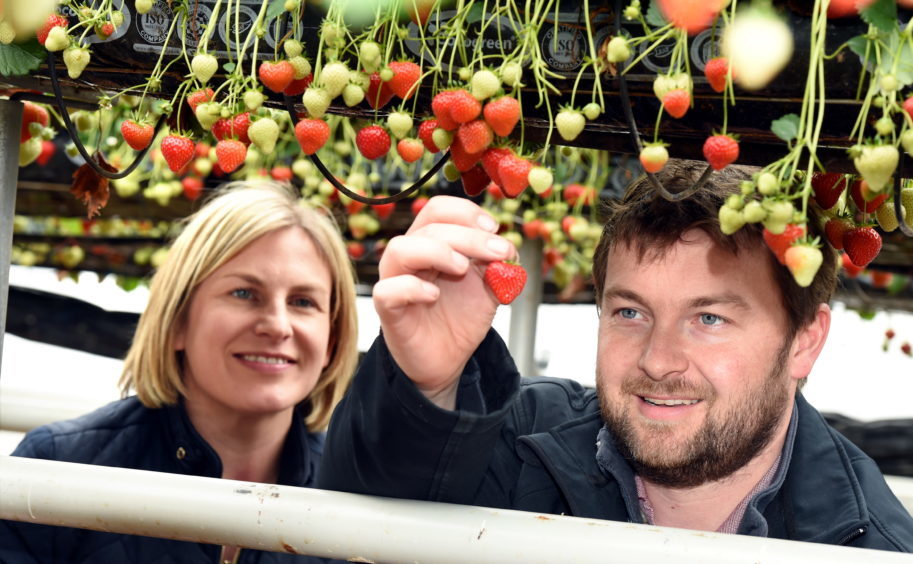 "We are harvesting our fruit at the moment. When it gets hot it means we have to start pretty early in the morning, our guys have been starting at 4am. It puts the pressure on.
"I'm quite happy with the way things are. I think (in the farming community) it's a bit of a mix. It all depends on what you are into and what effect it has on your business."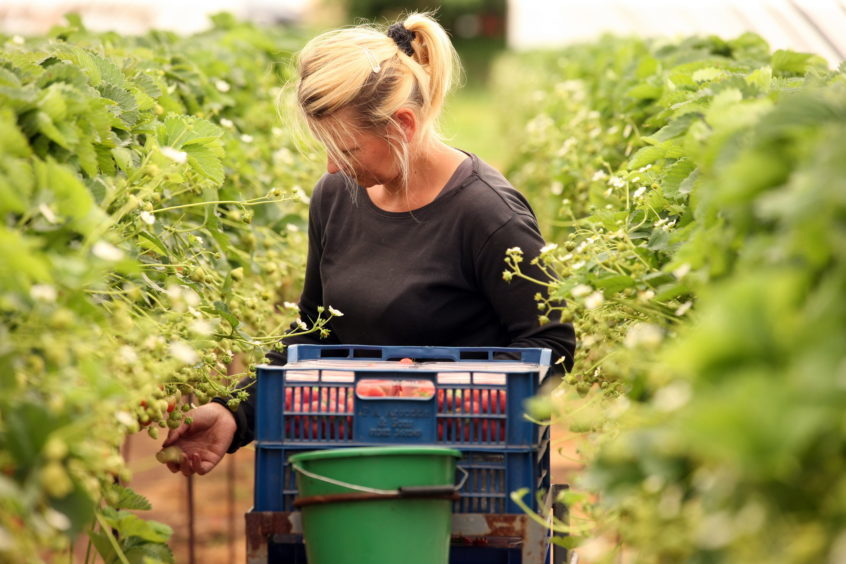 'This is a critical time for farmers and crofters'
NFU Scotland President Andrew McCornick said the warmth had given farmers a chance to "cut hay and silage, graze livestock outdoors, and generally enjoy the simple pleasures of working outside in good weather".
Mr McCornick said: "That being said, many parts will be hoping for a spot of rain. A little bit of moisture would be a great help to grass growth and for those who are relying on a second cut of silage, as well as our arable members who will be looking for some wet weather to swell grain as we quickly approach harvest time.
"Straw supplies look like they may become an issue later on in the year and we are encouraging those who will need straw to negotiate a reasonable price sooner rather than later."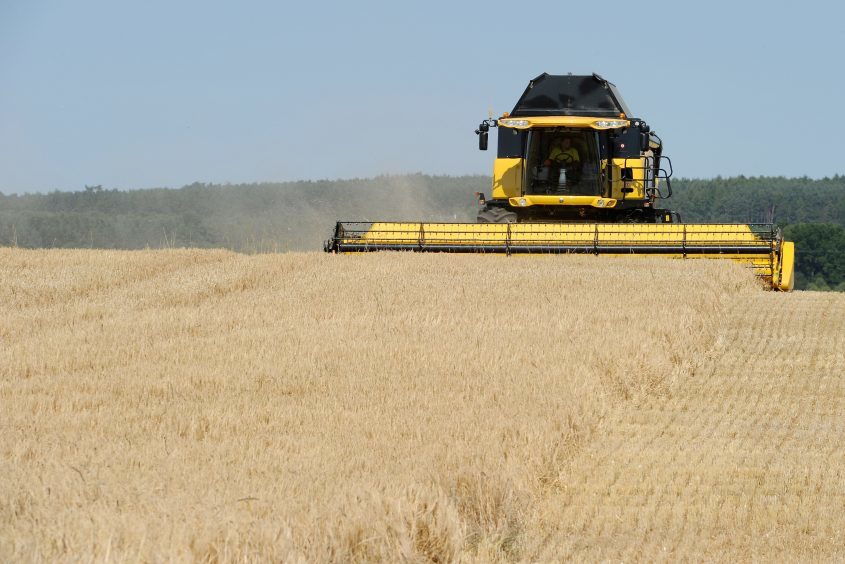 "This is a critical time for farmers and crofters, as a lot of livestock members will need to plan how they use their grass very carefully over the coming months. Some will need to sacrifice silage for grazing, and vice versa.
"Some will also be considering the cost benefit of sending sheep and cattle out for wintering.
"Any member who is unsure of what their next step is going to be should feel free to contact NFU Scotland on 0131 472 4000 and speak to someone at head office or in their region."