The interminable summer heatwave is due to peak once again in Tayside and Fife this week.
Temperatures in some parts of the UK are predicted to hit 35C in the coming days and, although Scotland won't see such highs, Perthshire is predicted to enjoy the warmest conditions locally.
Forecasters say Strathallan Airfield could reach 26C on Thursday, while Leuchars may hit 23C on the same day – with sunny weather forecast across Tayside and Fife from Tuesday through to Thursday.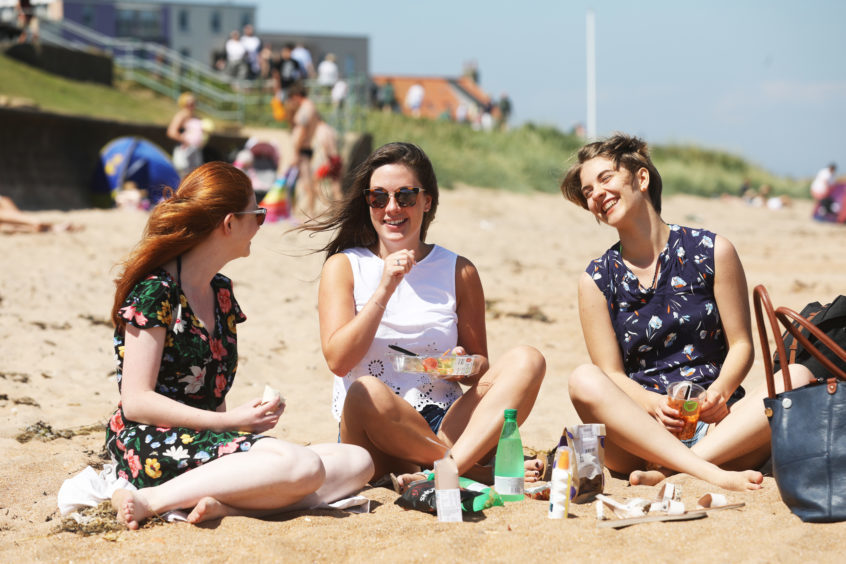 It comes after the hottest UK temperature of 2018 was recorded on Monday when the mercury in Suffolk reached 33.3C. The warmest place in Scotland was Dyce in Aberdeen, which reached 25.8C.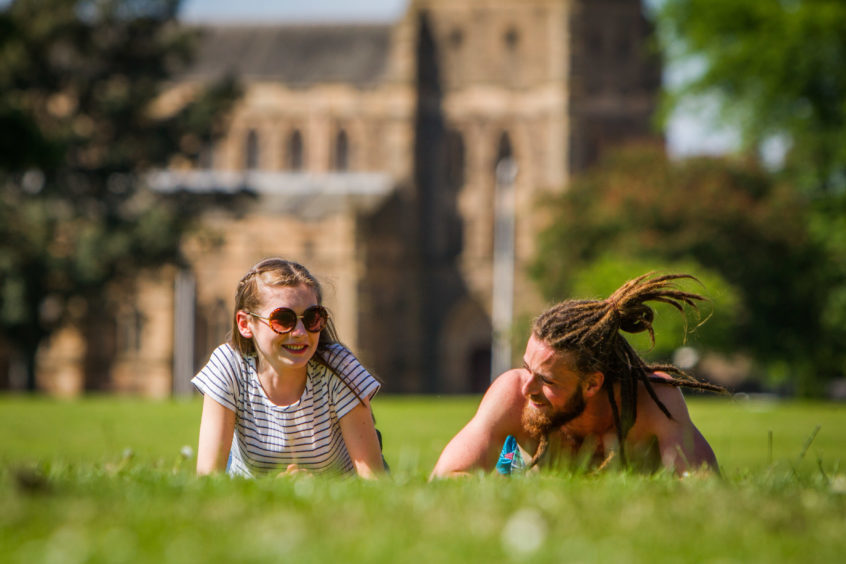 Starting in late June, the heatwave is now believed to be the longest to affect the UK since 1976 and has prompted wildfire warnings and hosepipes bans in parts of the country.
Met Office meteorologist Bonnie Diamond said: "The temperatures in Scotland are not as high as England this week. Temperatures will probably be considerably above average in Scotland, but not as warm as other parts of the UK.
"Bands of patchy rain will be pushing eastwards through Tuesday morning. Tuesday is still looking like hazy sunshine and, temperature-wise, into the low-twenties.
'Dozens' of hidden historical sites exposed in Fife due to dry weather
"Dundee will be 21C with decent spells of sunshine and the odd isolated shower. Areas further inland will probably see higher, a max of about 24C at most.
"Wednesday is another largely dry day, another good day in terms of sunshine. We are looking at, again, into the low-twenties.
"Dundee on Wednesday to Thursday will be around 20C but further inland it will be a couple of degrees warmer and then into Thursday it is another dry day, with plenty of sunshine. Thursday is the best day of sunshine.
"Temperatures are generally similar through the week. Certainly on Tuesday, Wednesday and Thursday there will be decent spells of sunshine about."
She added:"On Friday low cloud is possible and (there could be) some fog coming in across the North Sea. Not as sunny as we have seen. It will be around 20C.
"Today the hottest temperatures of the year was recorded in Suffolk at 33.3C. 35C is due in the south and east (later this week)."
A meteorological phenomenon called "atmospheric blocking" is said to be behind the heatwave.
It is associated with slow-moving, high-pressure systems that halt westerly winds in the upper levels of the atmosphere, causing the normal eastward progress of weather systems to stall.
Miss Diamond said: "Most of the summer a blocked area of high pressure (has been) affecting the UK. It is not very common to occur and can persist for weeks. It grinds the atmosphere to a halt and blocks the typical weather front coming in from the west."